7 mobile app marketing trends in 2021 according to experts
Published: 24.12.2020
Updated: 27.08.2021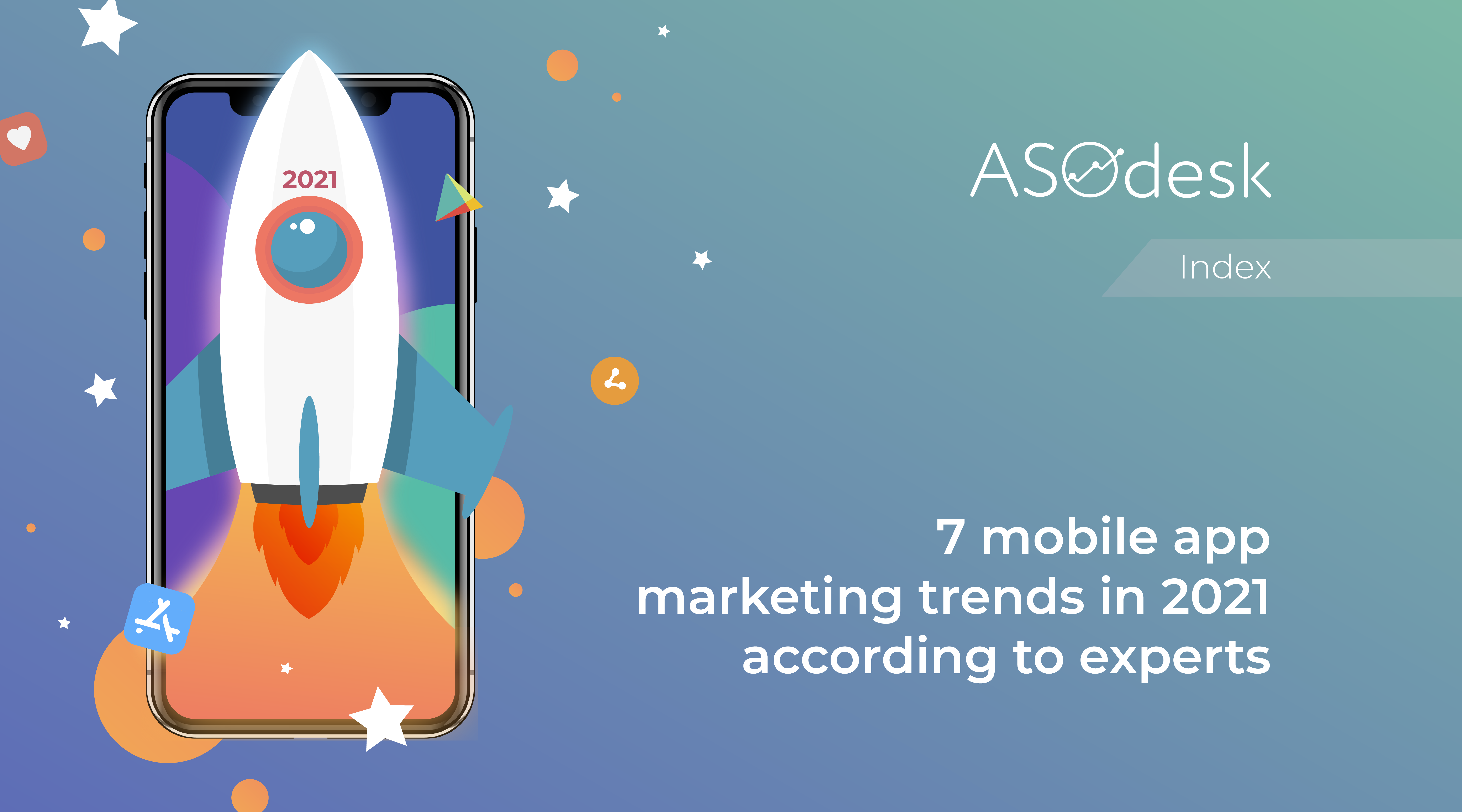 Thomas Petit (Independent App Growth Consultant), Peter Fodor (AppAgent), Simon Thillay (AppTweak) and others told the world what mobile marketers should prepare for in 2021. Experts predicted changes in App Store indexing, the consequences of the cancellation of IDFA, the impact of ASO on the product, and acceleration of monetization.
There have been many events in 2020 that have influenced mobile app publishers and marketers. In 2021, there will be even more changes, such as alterations in the algorithms and principles of the App Store. The new IDFA tracking policy will affect all promotion channels, including advertising, ASO, and ASA.
The mobile app market is becoming more and more competitive. App Annie predicts that mobile ad spend will jump to $290 billion in 2021.
To understand how to prepare for the change and promote apps in an increasingly competitive environment ASOdesk asked popular mobile marketers, consultants, and ASO specialists: Thomas Petit (world-renowned Mobile Marketing Expert), Peter Fodor (founder of AppAgent), Simon Thillay (Head of ASO, AppTweak), Maria Chernoplekova (ASO specialist, ASOdesk) and other experts told us about mobile app marketing trends in 2021.
1. We will need to invest in alternative promotion channels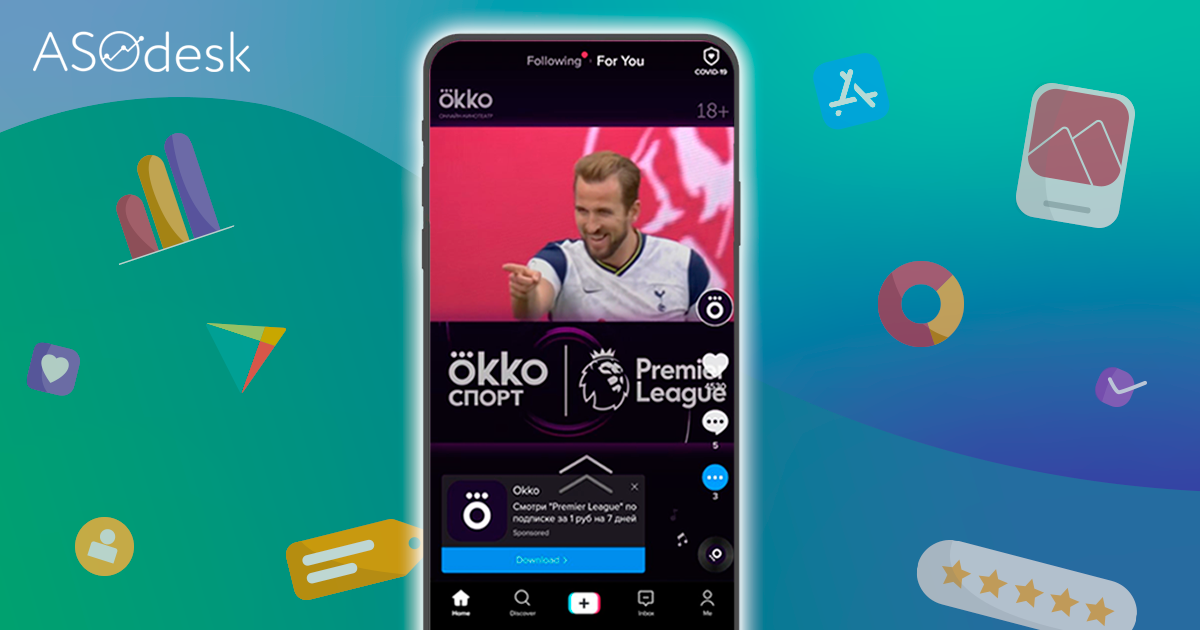 In 2021, it is not enough to promote only through the App Store, Google Play and use standard advertising channels (such as Facebook and Google). To attract your audience and get more installs, you need to use alternative advertising platforms and app stores (Mac Store, App Gallery). It is important to invest in the audience and create a community around the application: invest in SMM, email marketing, website.
2. There will be global changes due to changes in the IDFA rules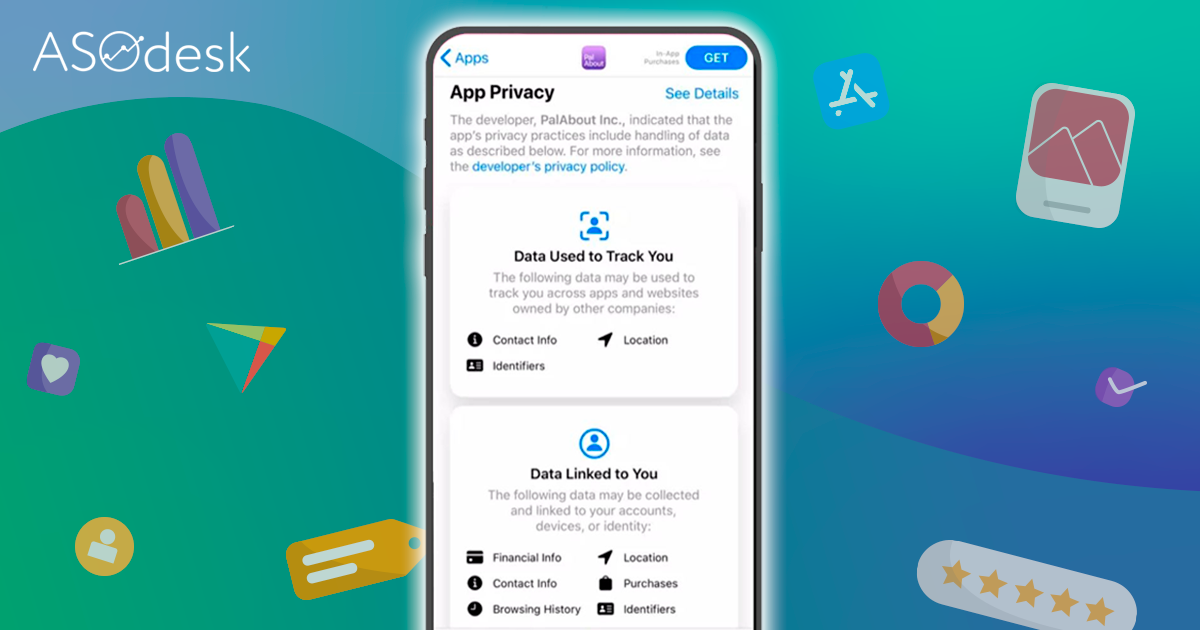 IDFA is a unique number that helps associate app installs with a specific number and ad campaign. The developer should place all information about the tracked data on the application page. In an update to the iOS expected in 2021 tracking IDFA will require user permission. We may hear about new tactics for collecting information. Platforms with their own data will develop. Marketers will measure ROI differently. Targeted ads can get cheaper, and Apple Search Ads (ASA) can get more expensive. The role of ASO will increase.
We regularly publish useful articles on ASO and mobile app marketing and review the latest news from the App Store and Google Play. Subscribe to our newsletter and never miss out on these useful materials! 
3. The importance of product improvement and brand promotion will increase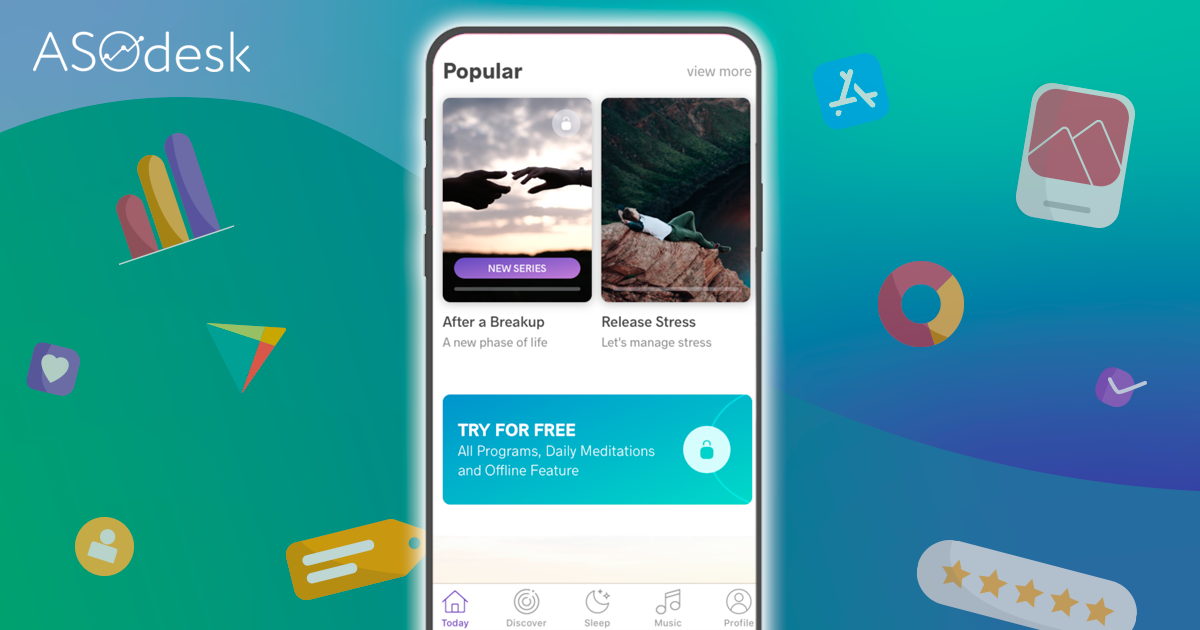 Experts recommend investing in product improvement and brand development. In 2021, the role of the brand in the mobile market will increase. It will take a lot of effort to get attention to your product after the IDFA tracking policy changes. Therefore, it is important to add new features to the application, work on the quality of advertising messages, implement automation and apply new metrics to track ad performance.
4. We should prepare for changes in the App Store indexing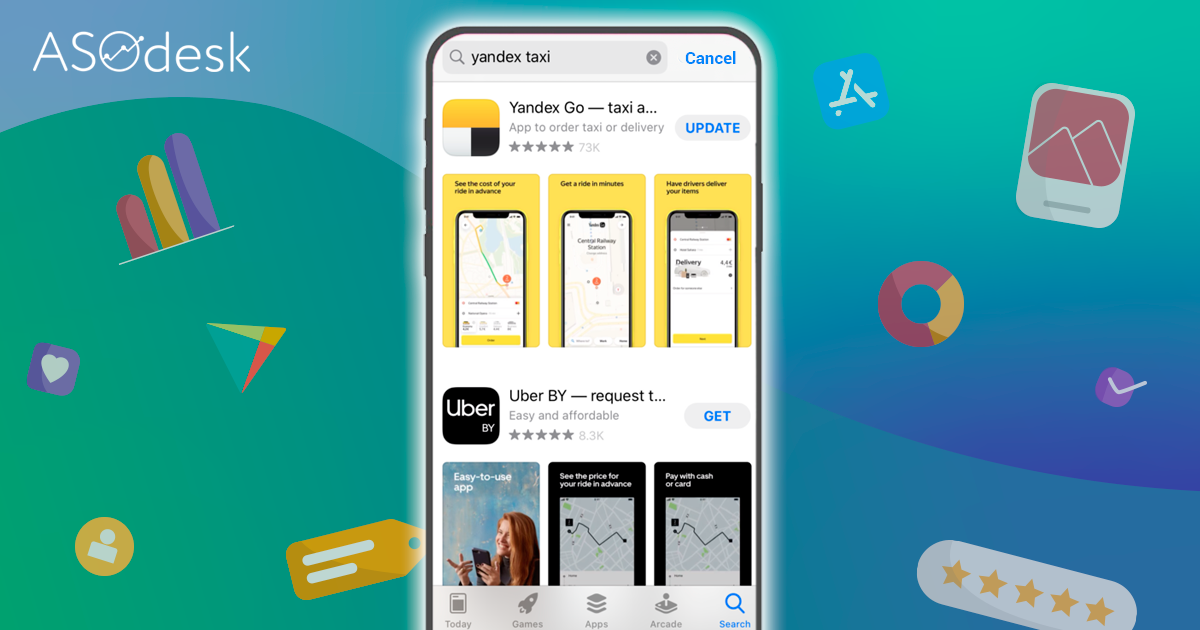 Auto-correction strongly affects search results and limits the use of branded queries in the semantic core. The appearance of the new Apple search engine may affect the indexing of the application for various queries in the App Store.
5. Subscriptions will be used more often for monetization and engagement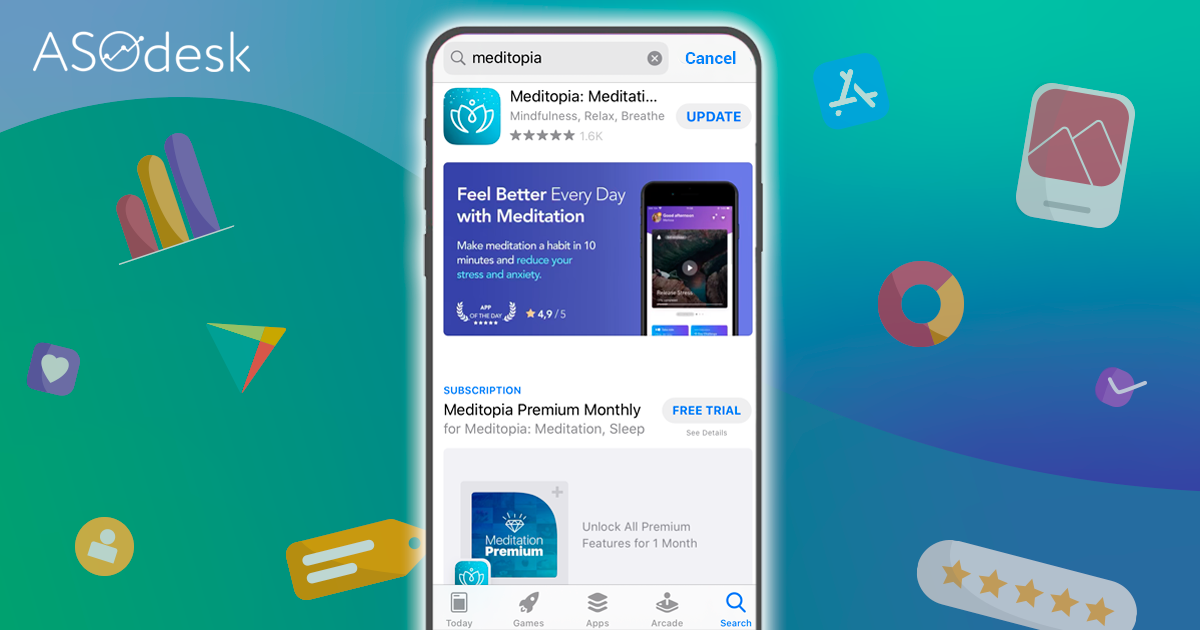 App publishers will work to increase customer engagement. Limiting Apple's attribution structure could lead to earlier monetization. More companies can start using bundled subscriptions to make their pricing models more attractive.
6. The impact of visual optimization on app promotion will increase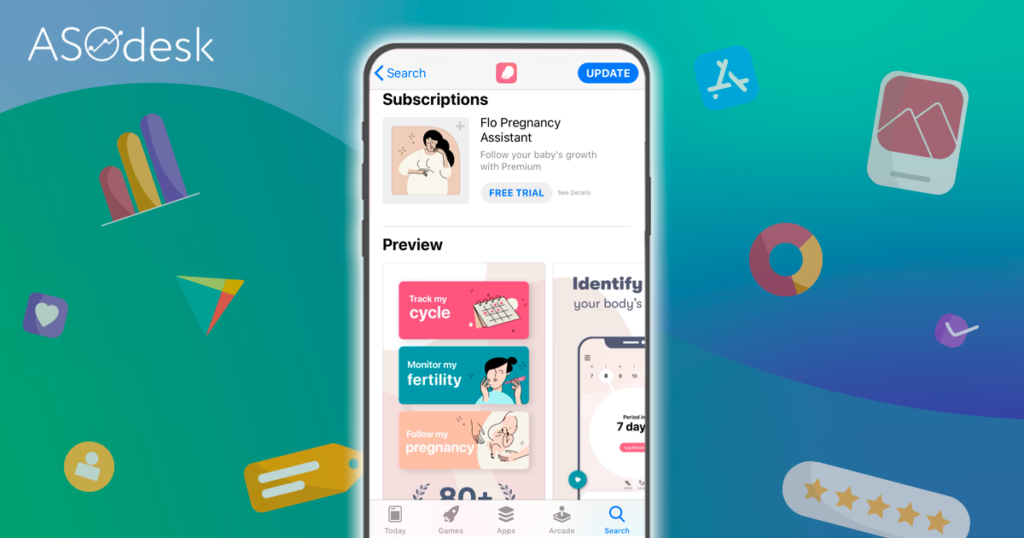 New trends in visual optimization are emerging, publishers are testing ad creatives on icons, screenshots and in games. Every year more and more users start to scroll to the end of the application page, so all elements of the application page will affect the user's perception of the application. Visual optimization increases conversions by 17-24%.
7. ASO will have more impact on the product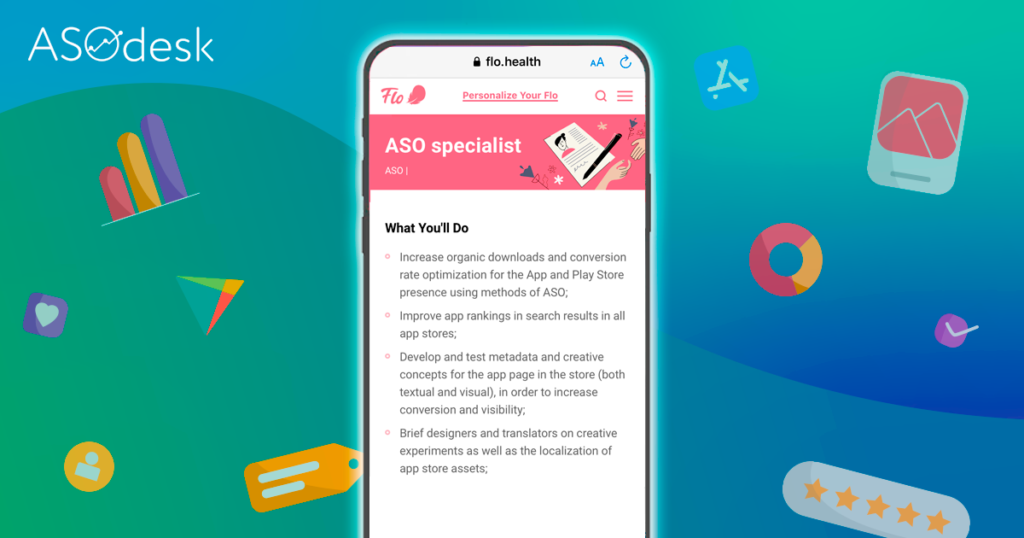 More mobile marketing professionals will participate in ASO. ASO will have a much stronger impact on product and mobile app marketing. The demand for the services of ASO specialists will grow, and there will be a need to create ASO departments within companies.
Conclusion
We interviewed 11 well-known marketers, executives and mobile professionals to find out the trends in mobile app promotion. In this article, we have highlighted the trends which the experts agreed on. Based on the events of 2020 and the opinion of professionals, we will provide mobile marketers and app publishers with recommendations for 2021:
1. Try new and non-standard platforms for app promotion, as there will be few standard channels to attract your audience. Use TikTok, consider posting on the Mac Store and App Gallery.
2. Adapt to changes in IDFA policy. Consider how you can convince users to provide access to the data you need.
3. Work on the quality and functions of applications, this is especially important in case of growing competition, development of 5G technologies. Develop your brand, so it will be easier for you to work with a loyal audience without any help of advertising.
4. Follow the App Store indexing changes. Remove those queries that stopped bringing traffic due to auto-correction and restrictions on branded queries.
5. Consider using different subscription packages to motivate and engage your users.
6. Pay more attention to visual optimization. Follow trends but find ways to stand out from the competition.
7. Start looking at ASO comprehensively. Use the data generated during the analysis and App Store Optimization to develop your product.
Our experts
Thomas Petit, aka @thomasbcn, is a world-renowned mobile marketing thought leader and independent app growth consultant, with a specialization on subscription apps. He's been a regular speaker at App Growth Summit, App Promotion Summit, Mobile Growth Europe, ASO Conference, among others, and writes an industry-related newsletter at madv.io.
Simon Thillay is Head of ASO at AppTweak where he leads a team of ASO Experts offering ASO Managed Services to high profile clients. Before working at AppTweak, he also managed the ASO of French music streaming company Deezer.
Peter Fodor is the Founder & CEO of AppAgent, a strategic & creative marketing agency for top mobile brands and game publishers. Peter has worked in mobile marketing since 2011 when he founded his own gaming studio.
Maria Chernoplyokova is an ASO specialist at ASOdesk. She has been working in mobile marketing since 2017. Maria is writing articles, doing research, promoting mobile apps.
Lina Danilchik is a Marketing Manager and Mobile Application Development Expert at SplitMetrics. She is the host and host of the App Growth Talks and App Growth Panels projects, which ask questions about ASO, UA and app development in the App Store and Google Play to leading mobile marketing experts around the world.
Anastasia Lichnaya, Lead ASO Manager at Belka Games. She has been with ASO for 4 years. She created an ASO department from scratch in a company that develops games for children, currently optimizing Belka Games projects with a multi-million audience: Clockmaker, Funky Bay, and Solitaire Cruise.
Daria Pavlyuk heads the ASO department at the ZiMAD gaming company. She is the leader of strong ASO experts who promote the company's games and applications in search and increase the number of organic installs from the App Store and Google Play.
Ekaterina Gladkova, Communication Director, Go Mobile. She is responsible for internal and external communications of the agency. Ekaterina participates in the launch of all new products and departments, as well as the formation of the company's development strategy.
Alina Romanova, Head of ASO, Go Mobile. She is responsible for the ASO and ORM directions, which include visual and text design of application pages in stores, work with application ratings and reviews, and interaction with the media buying department.
Anton Afanasyev, Performance Director, Mobio.
Altai Zeynalov, ASO expert, founder and head of Diveo Media, a children's application development company.