Enhanced work with reviews
Vladimir Fedulkin
vladimir_f@asodesk.com
I have been designing digital products since 2012. At Asodesk, I basically design everything. In my work, I always try to present complex interfaces in a simple way.
All articles by author
Published: 29.07.2021
Updated: 31.08.2021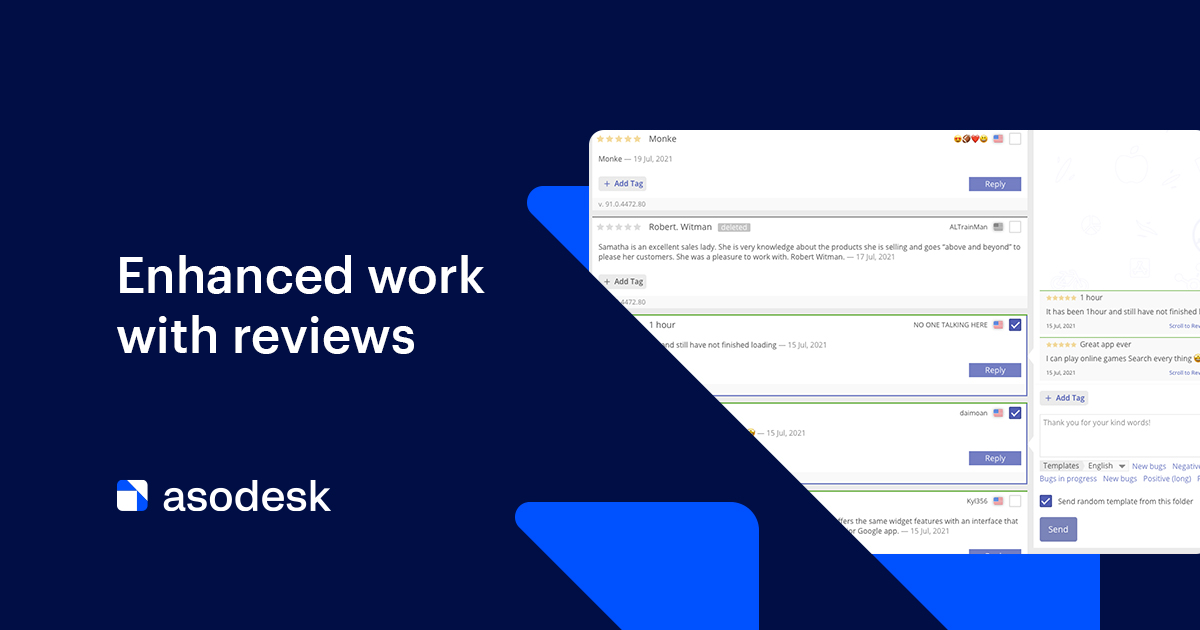 With the new settings, you can quickly respond to users and choose tags for reviews, track the most recent and undeleted reviews, as well as monitor the work of your support specialists.
New settings will speed up work with reviews
We worked through our user feedback and fixed a number of technical bugs, and added 6 useful features to the Reviews & Replies Board. Now you have more capabilities for analyzing and responding to reviews, as well as monitoring your support specialists' work.
1. Respond to reviews with a random template from the selected folder.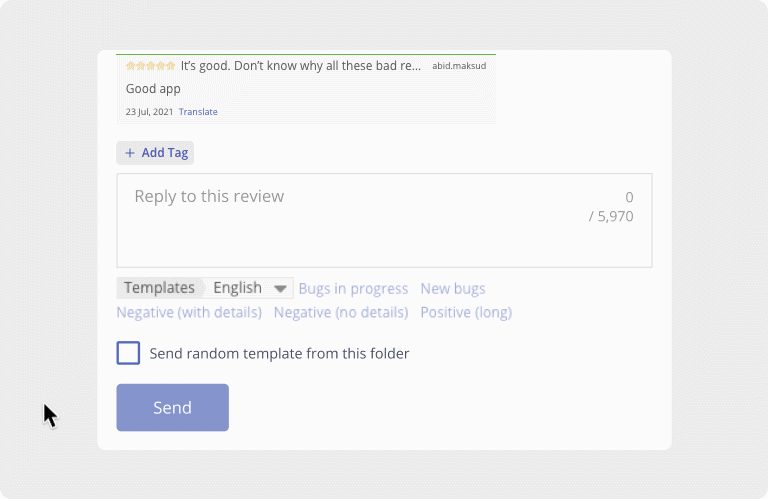 2. Keep track of the most recent reviews with new presets in the date filter: Today, Yesterday, This week, and This month.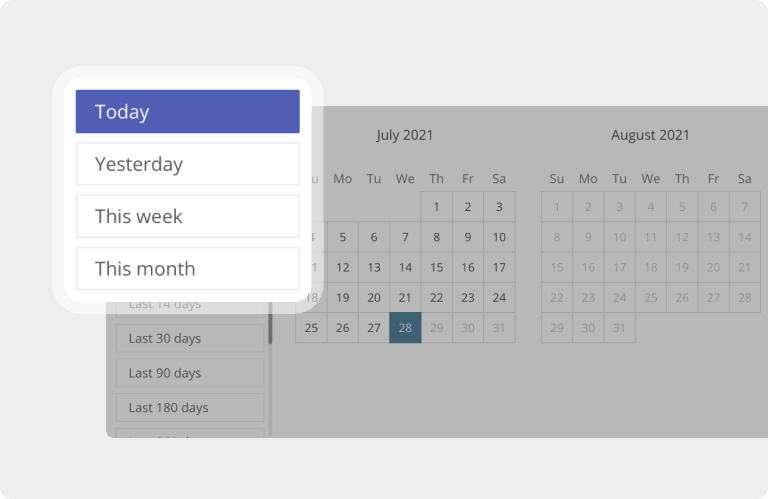 3. Track reviews that haven't been deleted yet with the new "Not Deleted" filter.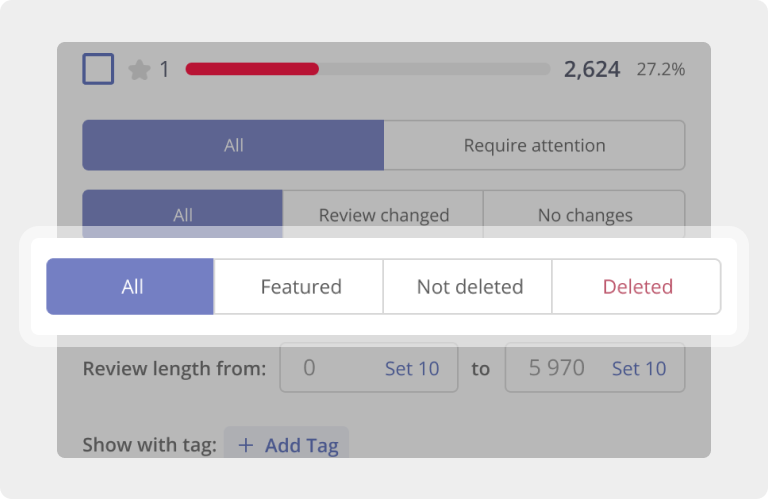 4. Use search to find the tags you need.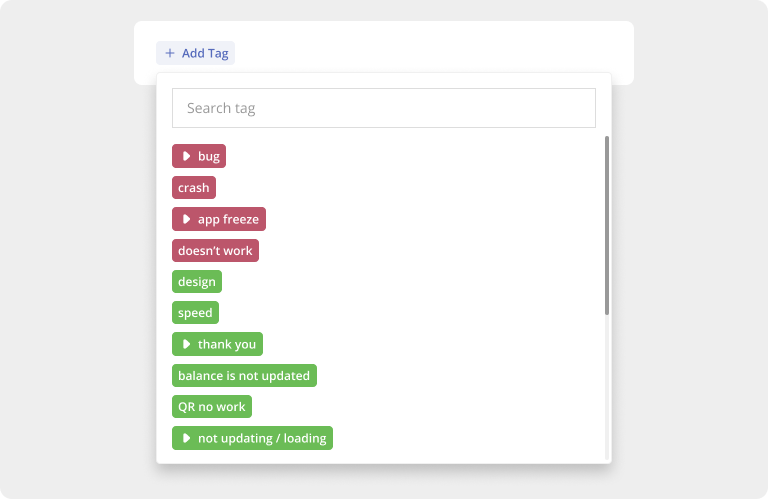 5. Select a support specialist and analyze their replies to reviews. This will make it easier for you to manage the team.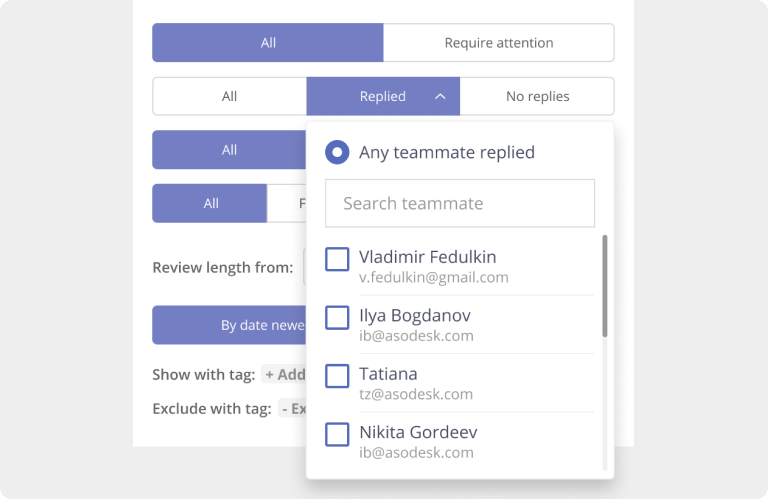 We moved the "Edit note" button to the Keyword Analytics context menu
The "Edit note" button now opens when you click on the three-dot "Meatballs menu" at the end of the row. This creates more space for long-tail keywords.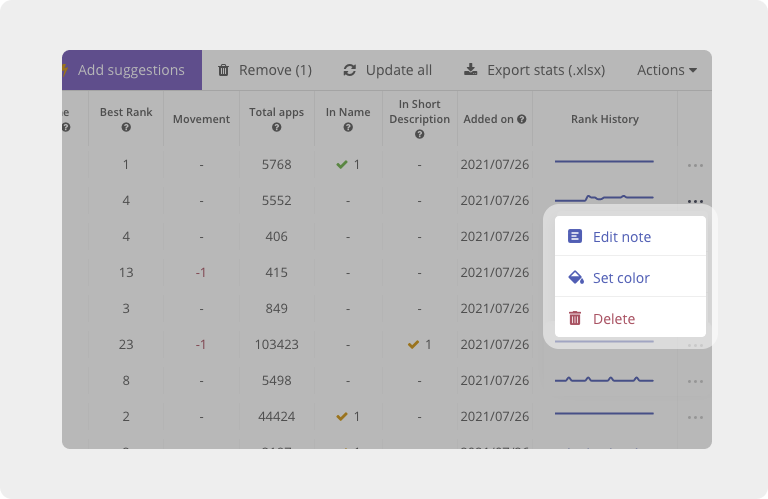 In the previous updates, we added automatic replies to reviews and made it possible to tag them. We also implemented new features for analyzing app ratings and reviews, and saving filter settings when working with reviews. Try all these features in Asodesk.
We want the platform to be as user-friendly and practical as possible. If you have suggestions on how we can improve, please write to vladimir_f@asodesk.com.