New app rating and reviews analytics
Sergey Sharov
ss@asodesk.com
Co-founder of ASOdesk and Angle Connect Agency. In ASO since 2013. Creator of the ASOdesk Academy, author of courses, Knowledge Base, certification and testing programs, organizer of ASO Wine Time, and ASO Fuckups events.
All articles by author
Published: 08.04.2021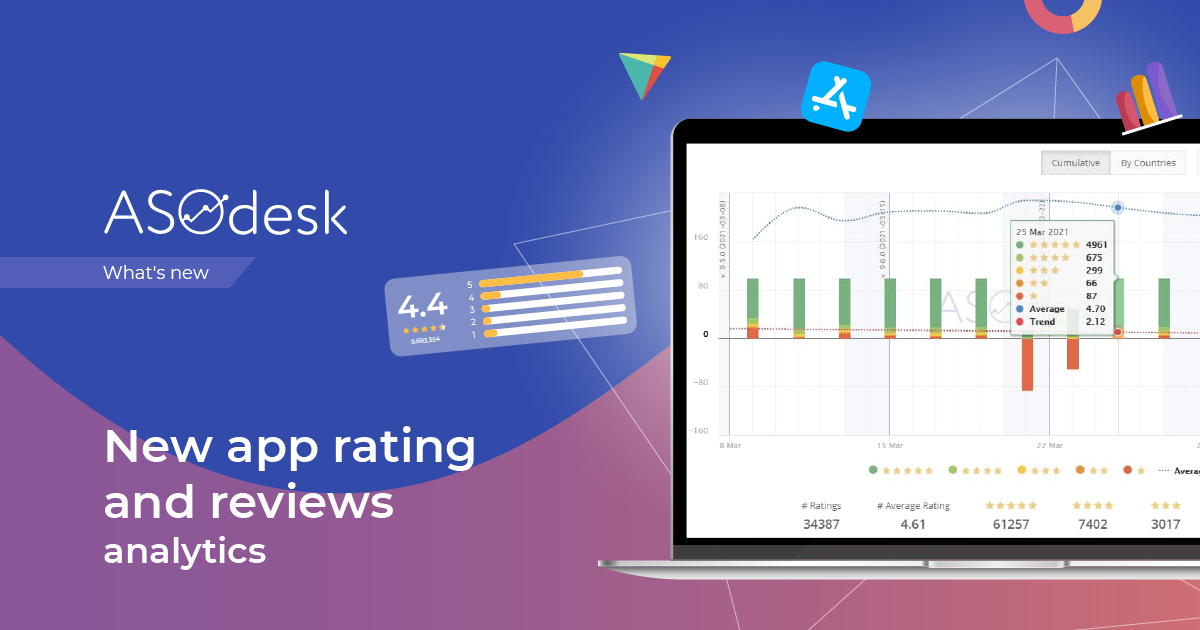 With the latest ASOdesk tools update, your customer support and marketing team will find working with user reviews even easier. We've added a rating analysis tool, tracking deleted reviews on the App Store and Google Play, and new filters by country and app review changes. These features will make it easier to analyze reviews on the App Store and Google Play. 
In early March, we introduced you to a brand new ASOdesk with updated navigation and new reviews tools. We continue to improve tools and implement new features for reviews analytics and replies to reviews.
App Rating Analysis 
The brand new Rating Analysis tool allows you to analyze the App Store and Google Play app rating. You can view app's number of rеviews and average rating in a country for any period.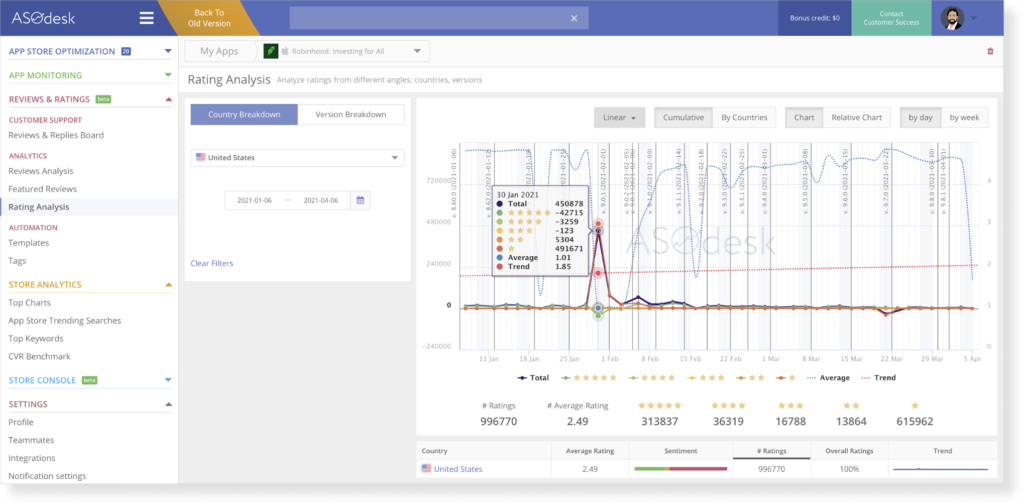 Analyze your app rating with the help of tables or graphs. You can see statistics for different versions of the application.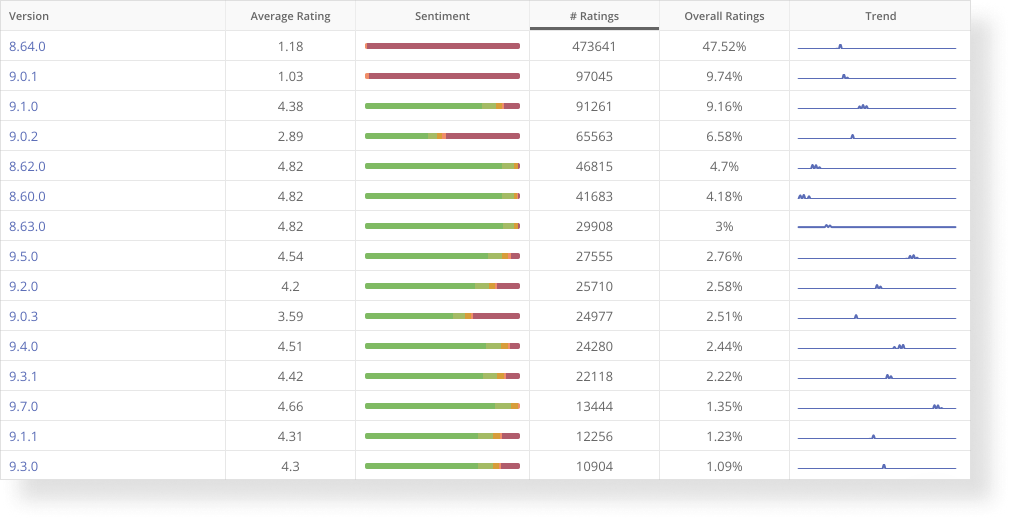 The tool allows you to track statistics based on the average rating in each country.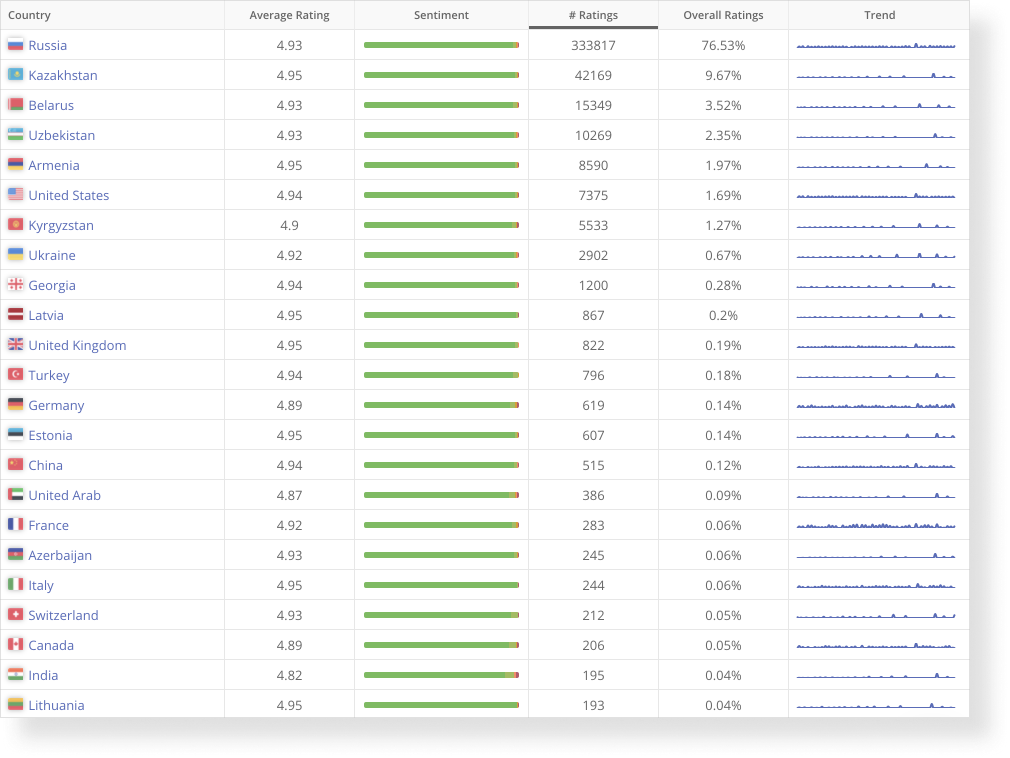 New features for tracking app reviews in Reviews & Replies Board
More data in user reviews
Now ASOdesk allows you to see and download additional information about the user in reviews, for example, app version, operating system, device type, etc.
To view this information on Google Play, you need to integrate ASOdesk with the Google Play Console. 
Deleted app reviews
A new filter allows you to view deleted reviews and download them as an excel spreadsheet. You will be able to check which reviews have been deleted by moderators or users themselves.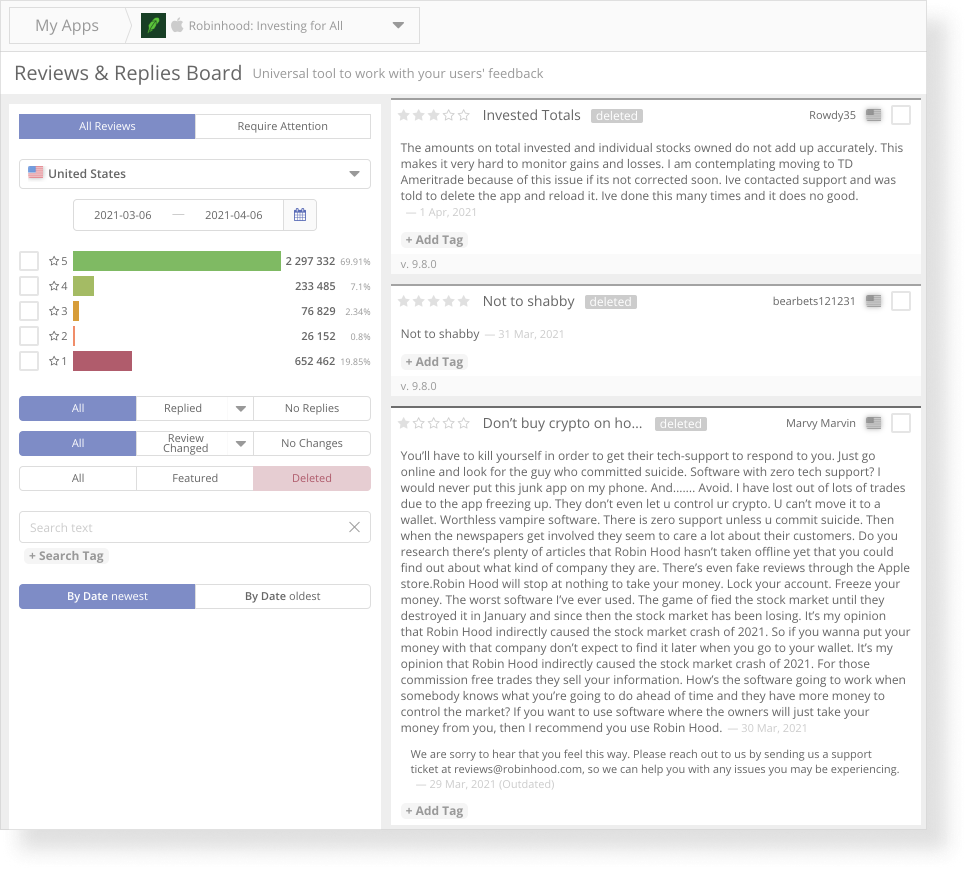 New features for reviews analysis 
Deleted reviews analytics
With the help of Reviews Analysis, you can track the dynamics of deleted reviews for any period.
Let's take a look at the app Robinhood in the USA as an example. At the end of January, users actively posted 1-star reviews. On the graph, we can see that Apple removed over 100,000 reviews within 3 days.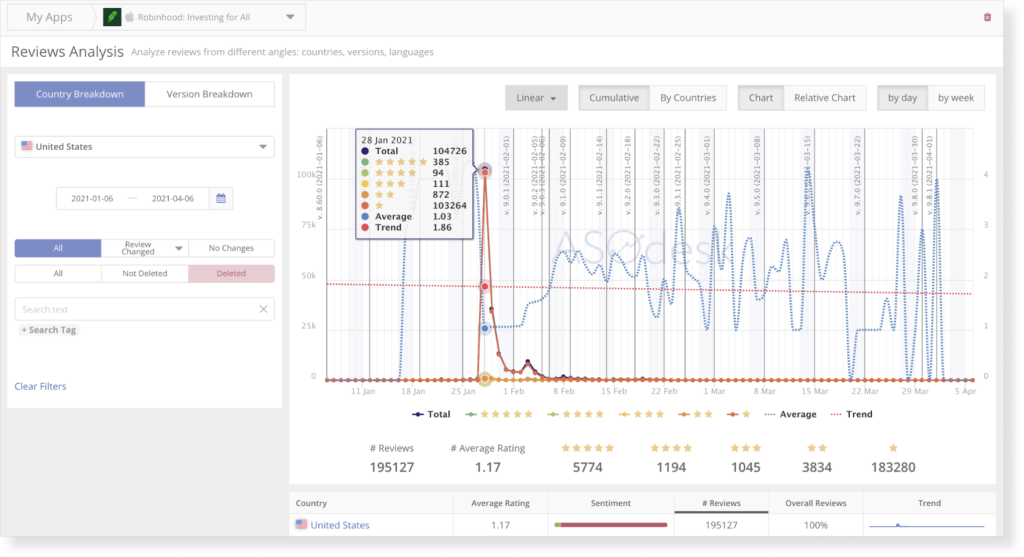 App version analytics with Versions Breakdown
Reviews Analysis has a new Versions Breakdown graph that allows you to track the number of reviews by app version and review statistics for each version (Cumulative) change.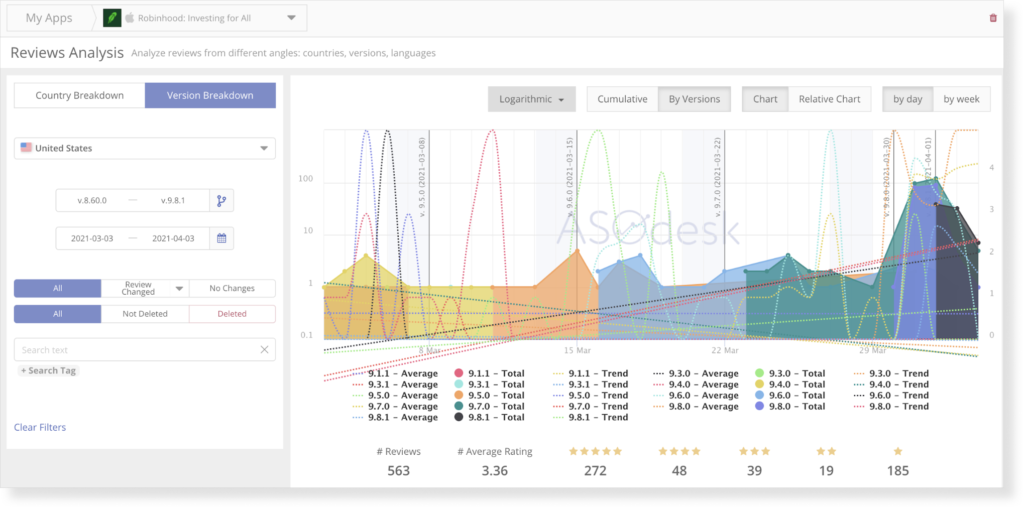 New reviews analysis filters
Now there are new filters for easy analysis in Reviews & Replies Board: 
1. You can track reviews for one or more countries. 
2. "Reviews Changes" helps you check changed app reviews. "No Changes" shows reviews that have not changed.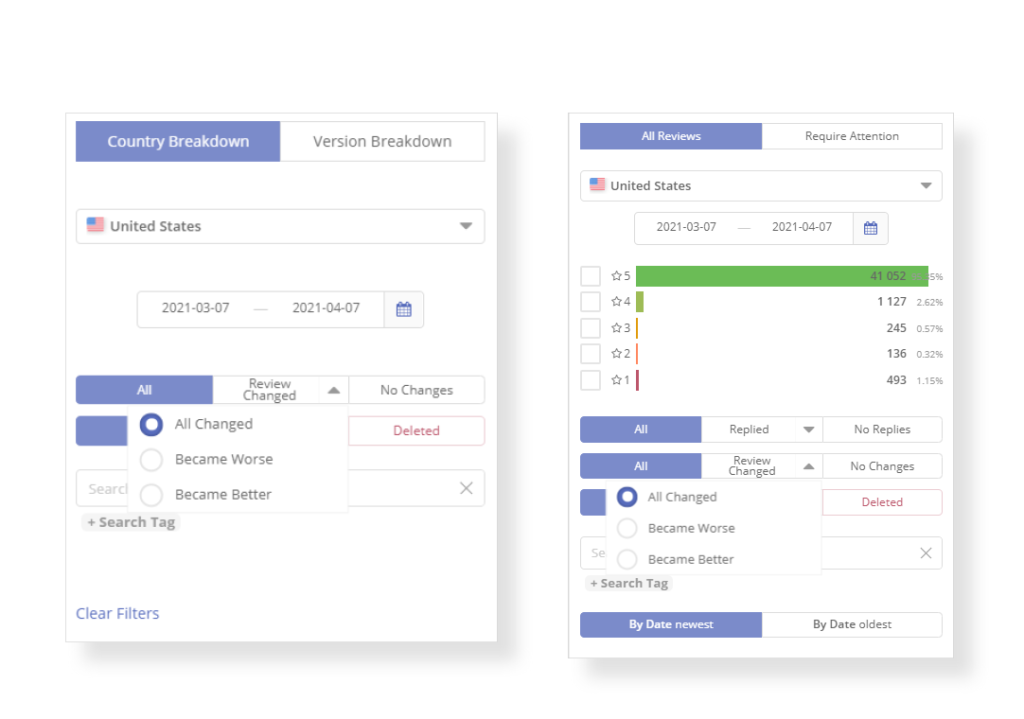 3. "Featured" shows featured reviews in the Reviews & Replies table for the selected period.
Upcoming ASOdesk updates
We are constantly improving our tools to make your work with ASOdesk as efficient as possible. Soon we will introduce the following features:
Zendesk integration — respond to reviews through Zendesk.
Auto-Replies — automatic replies to reviews in the App Store and Google Play.
Auto-Tags — automatic tagging of reviews.
Review semantic analysis — analytics tools and reports that help you find useful insights for an ASO application.
We have increased the number of keywords on the free plan tenfold. All users can now get 200 keywords instead of 20. Optimize your app and test out working with reviews for free.
Currently, analytics and responses to reviews are unlimited and free for all ASOdesk users as part of open beta testing. You can respond to an unlimited number of reviews for all your apps. See instructions for integrating tools with the Google Play Console and App Store Connect.