15 new features for working with reviews and quick keyword translation
Vladimir Fedulkin
vladimir_f@asodesk.com
I have been designing digital products since 2012. At Asodesk, I basically design everything. In my work, I always try to present complex interfaces in a simple way.
All articles by author
Published: 31.08.2021
Updated: 23.09.2021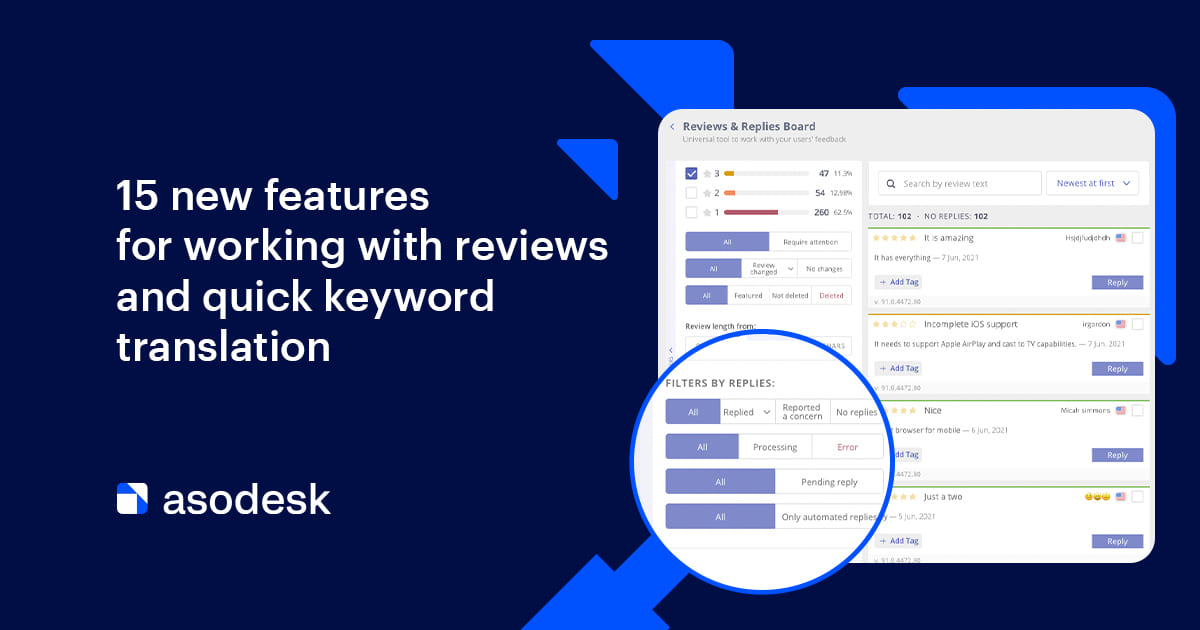 In August, we added 15 new features to the Asodesk tools for working with reviews and implemented keyword translation in five ASO tools. Read on for all news.
New features for analyzing and responding to reviews in Reviews & Replies Board
We've added new filters and information about reviews, and sped up the process of responding to them. Let's take a look at what you can do after the update:
1. Update reviews faster without reloading the page. Now you just need to click a button to see new reviews.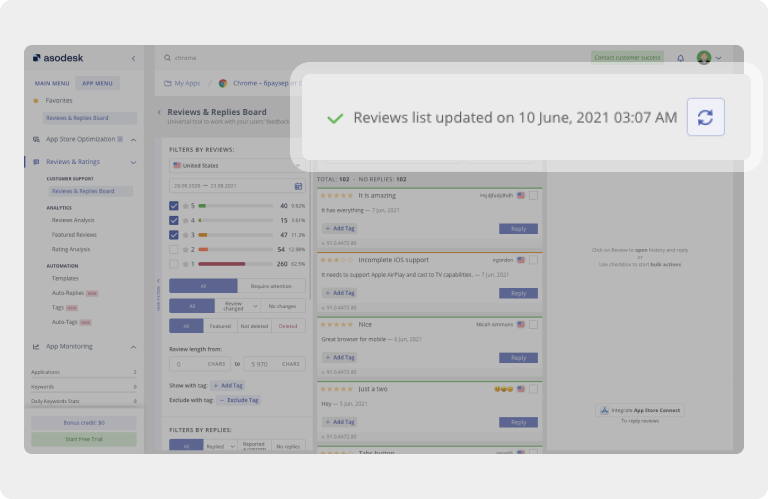 2. Analyze reviews with the required number of characters using a filter that indicates its length.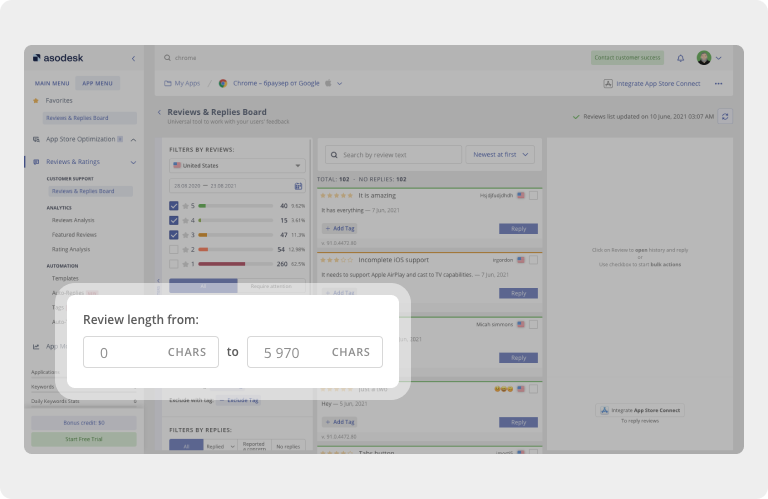 3. Exclude unnecessary reviews from the list. For this, we added the "Exclude with tag" filter, which will hide reviews with the selected tag. You can always clear the settings and all reviews will come up in the list again.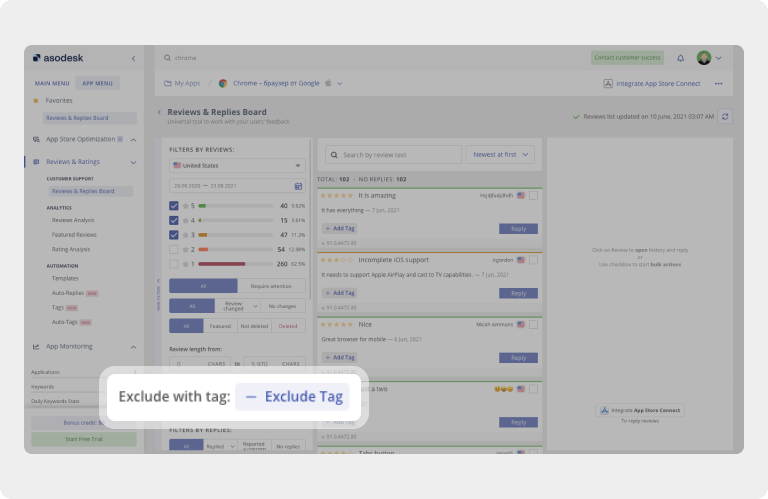 4. Search reviews with specific phrases, and sort them by date, length, and rating in a separate field at the top of the table.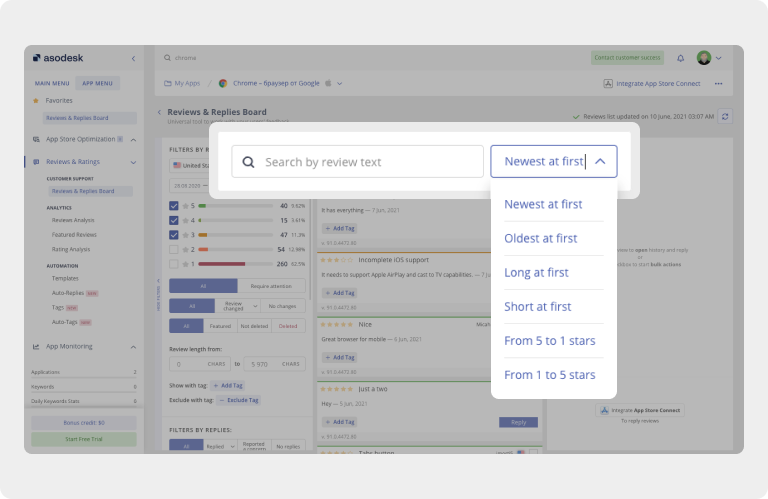 5. Analyze reviews with automatic replies only. We have added a special filter for this purpose; it shows the reviews to which the system replied automatically, according to the rules of the Auto-Replies tool.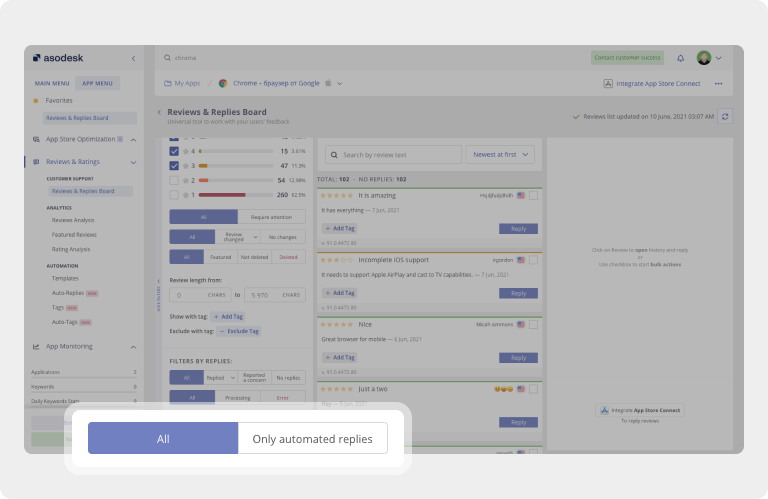 6. Check responses to reviews pending your confirmation. In the Auto-Replies section, you can customize the rules for approval of automatic responses, after which they will be sent to the user. In the Reviews & Replies Board, you can select the "Pending reply" status and see which replies require your approval at any time.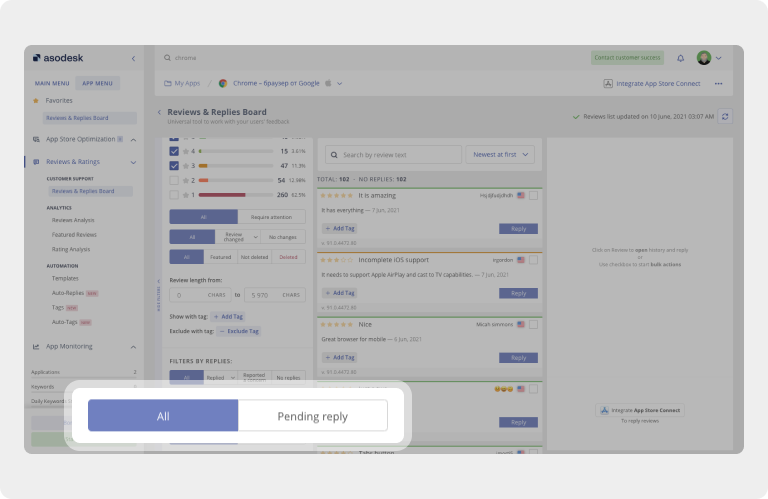 7. See the rule for automatic replies to specific reviews. If the response was sent automatically, it will be indicated with the following text: "Automatically replied · Rule: RULE_NAME by RULE_AUTHOR". This feature will also indicate the name of the employee who created this rule.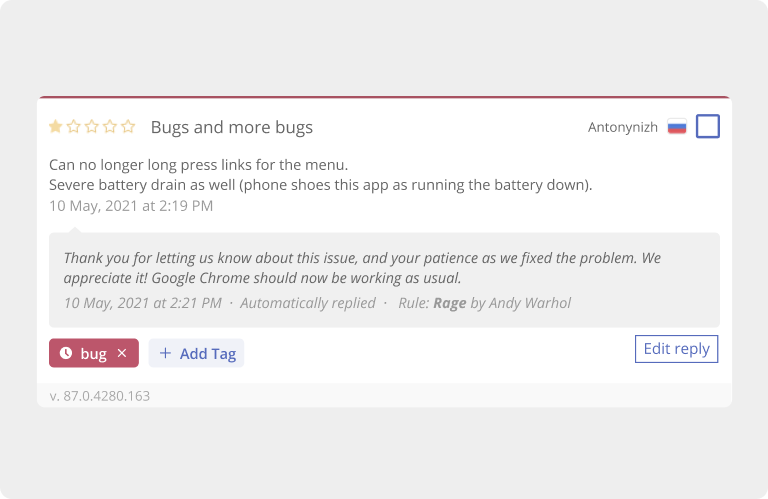 8. Check reviews to which responses are currently being sent (Processing status) or sent with an error (Error status).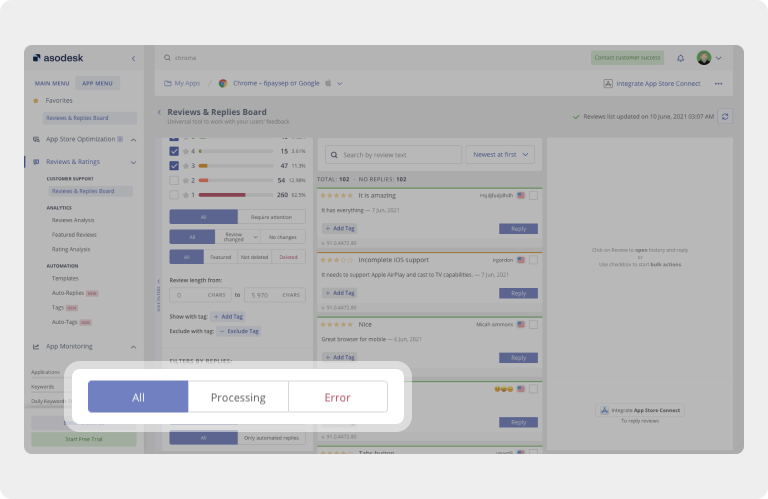 9. View the number of unresponded reviews compared to the total number of reviews to estimate the amount of work required.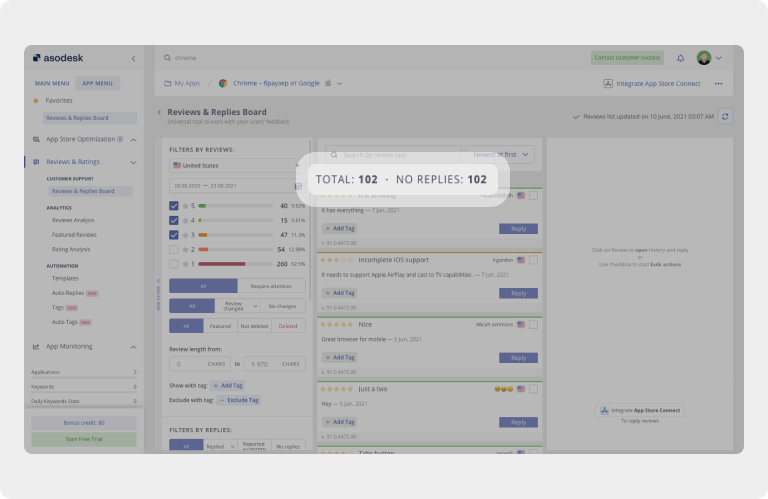 10. Simplify the interface and remove filters. You can hide filters from the Reviews & Replies Board table to make more room for the list of reviews. You can always recover a list of filters if needed.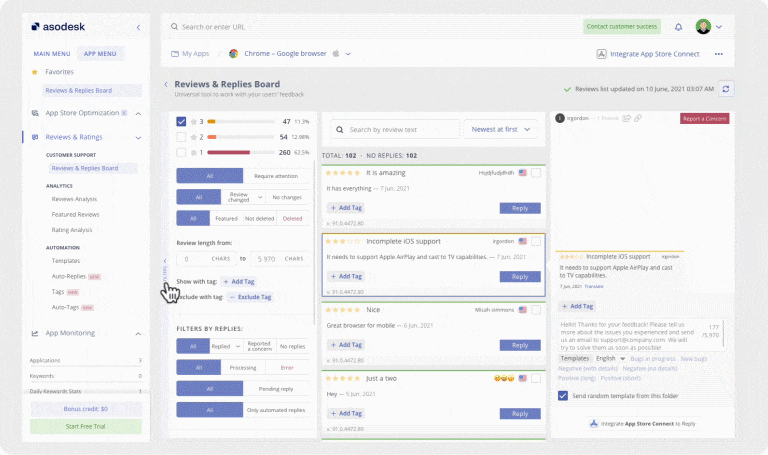 11. Respond to reviews faster with the Ctrl (Cmd) + Enter keyboard shortcut.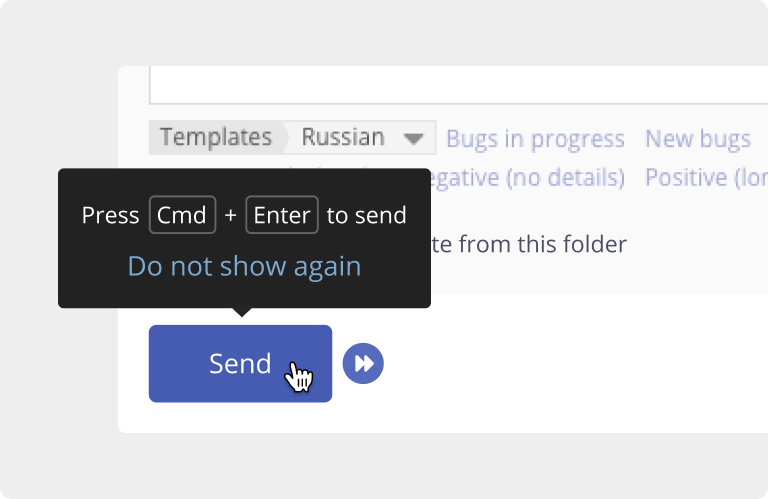 12. Work with reviews continuously. Asodesk now allows you to automatically navigate to the next review after submitting a response, which helps save time. To activate this feature, click on the auto switch button.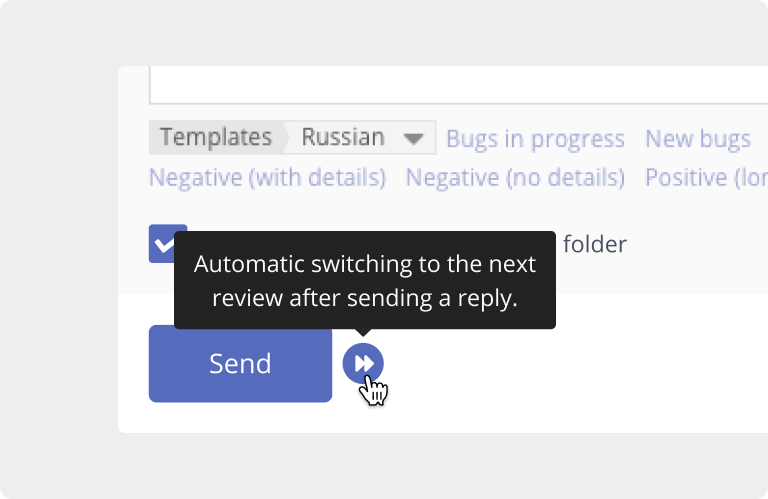 13. Respond to multiple reviews faster using random templates. Select several reviews and check the "Send random template from this folder" box. After this, one of the random templates will be sent to each review.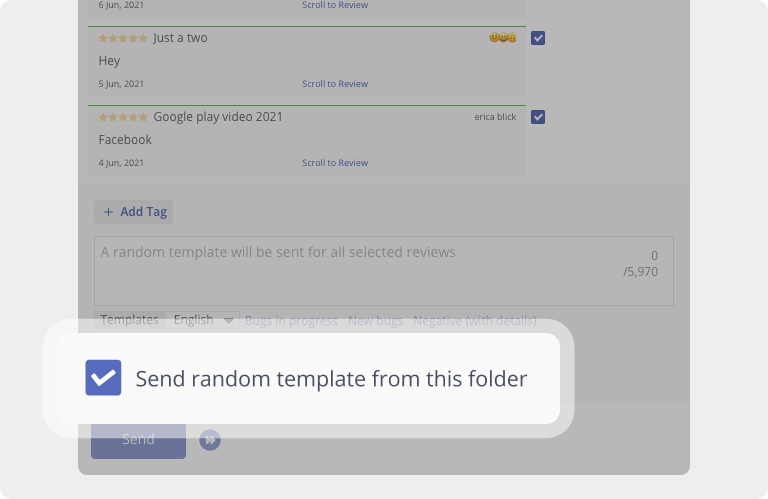 Try these features for analyzing your app's reviews for free.
"Temporary" tags and quick sorting of reviews
1. To keep your review analysis up to date, we've added "temporary" tags. You can set a time frame for each review tag to within one minute. Once the deadline has passed, the tag will be automatically removed from the review. Hover over the tag to see when it will be removed.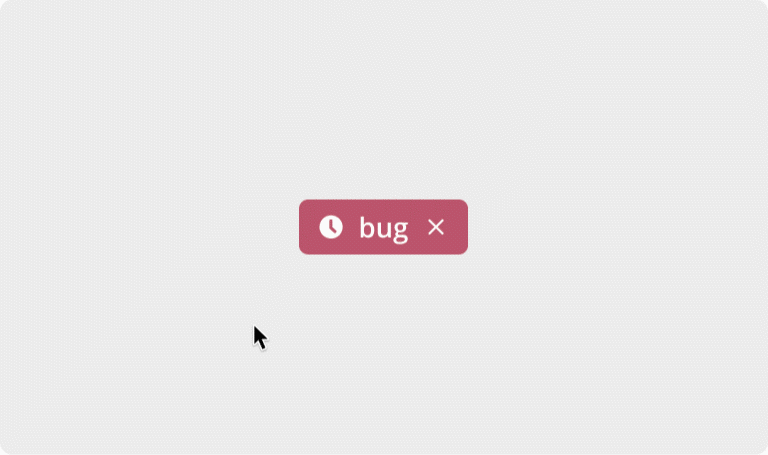 2. You can create a tag while working with reviews, which will significantly speed up the process of sorting reviews. After clicking on "Add Tag", you can select a tag and create a new one, as well as specify a category for it.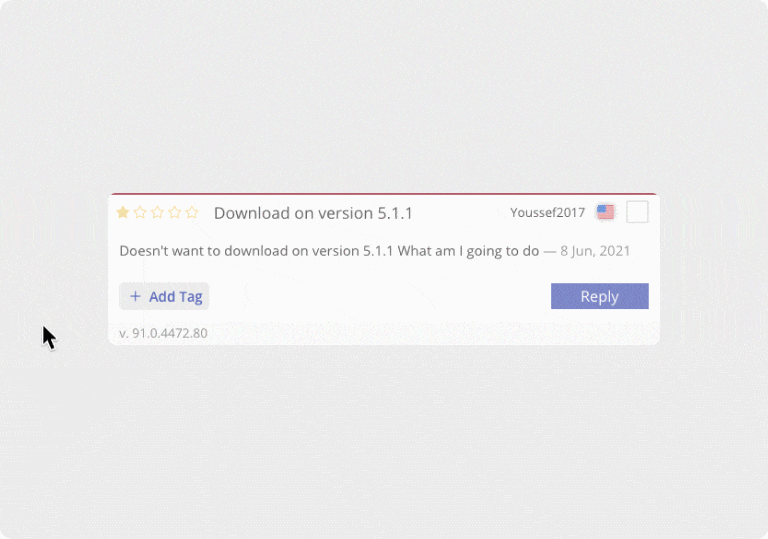 New feature for translating keywords into English
ASO for foreign languages will now be faster. You can now translate a search query into English in Keyword Charts, Top Keywords, Organic Report, ASO Comparative Report, and Competitors.
This will help you understand all the necessary keywords when collecting the semantic core, analyzing queries, and researching competitors.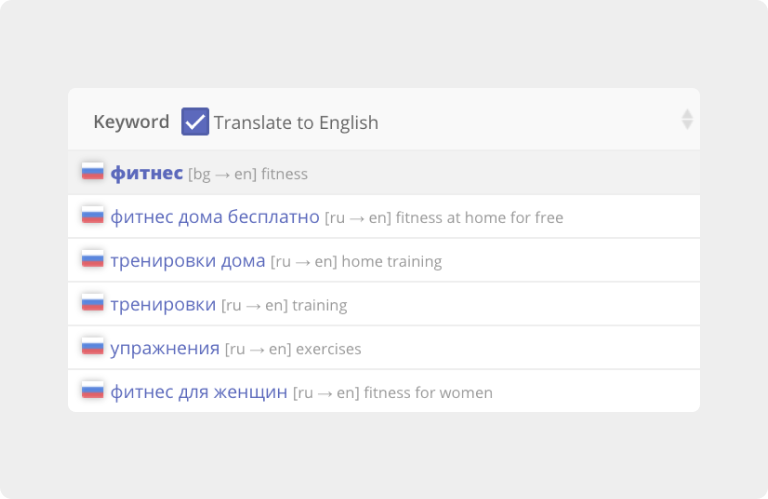 Try all these new features for your apps.
In previous updates, we made working with reviews in Asodesk faster, implemented automatic responses to reviews and review tags, as well as added new features for analyzing app ratings and reviews. We want to make Asodesk as helpful as possible. If you have suggestions on how we can improve our platform, please write to vladimir_f@asodesk.com.