You can now see search results for a keyword within four ASO tools with the Explore button
Vladimir Fedulkin
vladimir_f@asodesk.com
I have been designing digital products since 2012. At Asodesk, I basically design everything. In my work, I always try to present complex interfaces in a simple way.
All articles by author
Published: 29.11.2022
Updated: 15.12.2022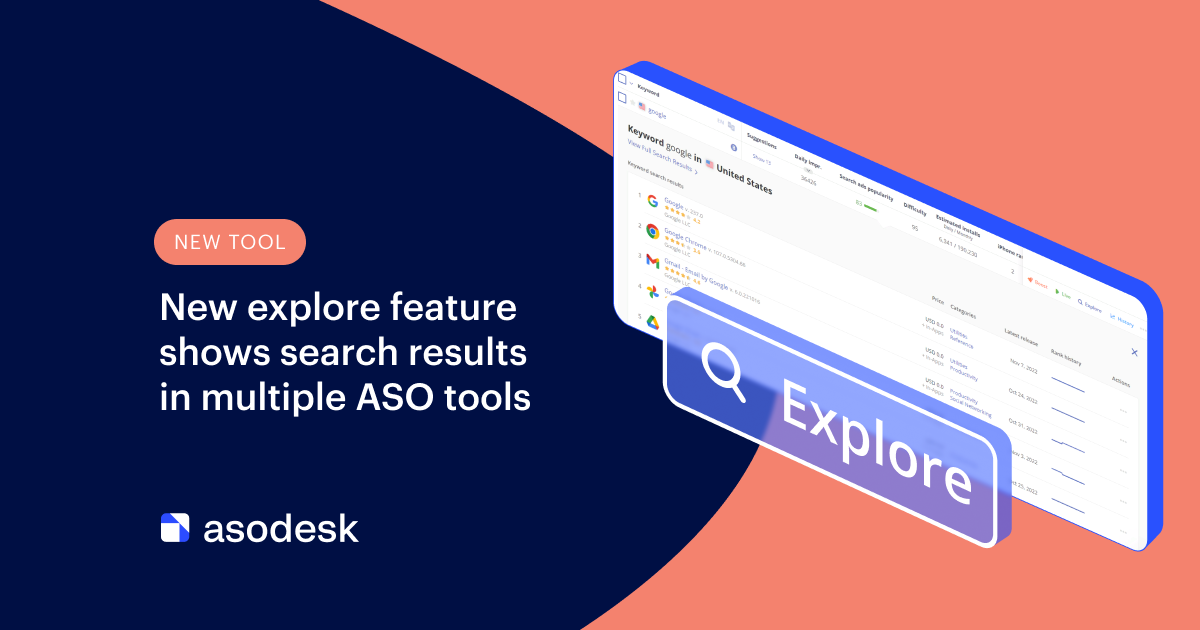 Checking search results for a keyword has become even easier and faster. You no longer need to navigate to Keyword Explorer: just click the Explore button to see search results within four ASO tools.
Previously, the Explore button in ASO tools allowed you to go to the Keyword Explorer tool, where you could view the search results for a keyword. Now you can view a table showing the search results directly in some ASO tools, saving you even more time.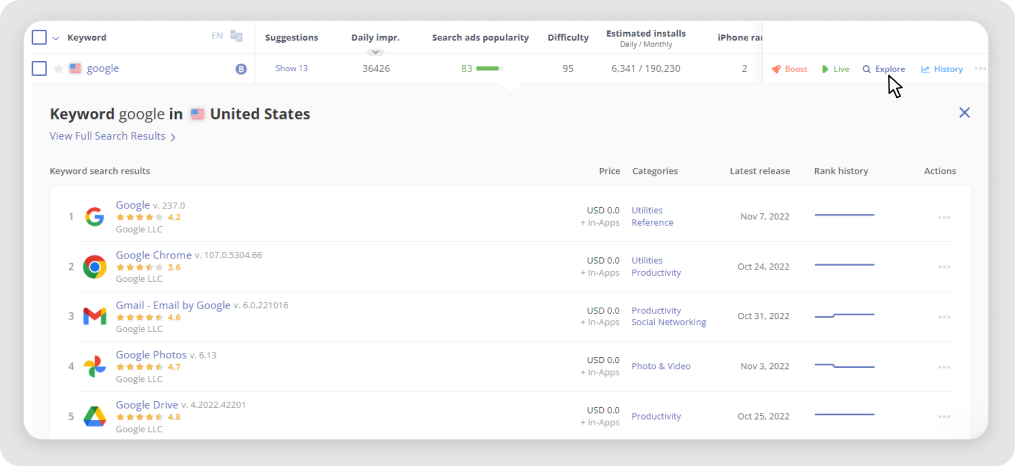 The Updated Explore button is available with the following tools:
Keyword Analytics
ASO Comparative Report
Favorite Keywords
Keyword Highlights
We have also added extra data for each app from the search results:
Rank — a mini graph with the history of ranking;
Movement — a measurement of changes in app positions.
In the future, we plan to add these metrics to Keyword Explorer itself.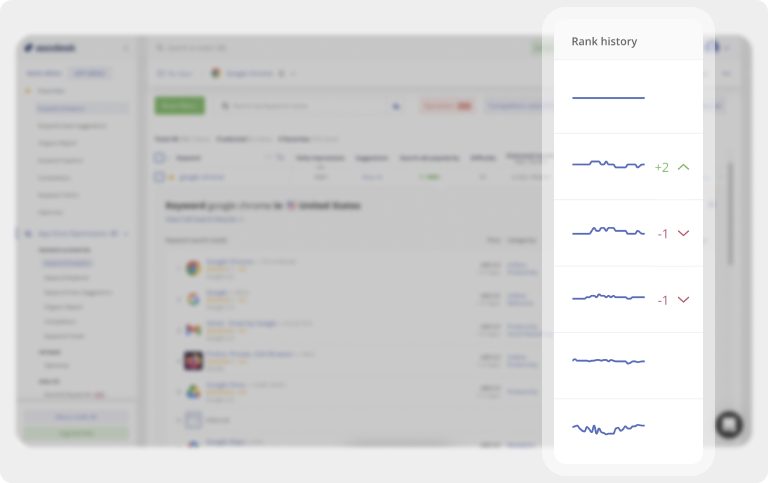 We hope that the Explore button will help you speed up your process of analyzing search results. If you have suggestions for this or other tools, please email vladimir_f@asodesk.com.
In previous updates, we also added the Live Search tool for checking live search results for each keyword and Keyword Dynamics for analyzing positions in the Keyword Table.