The new Live Search tool will show actual search results from the App Store and Google Play
Vladimir Fedulkin
vladimir_f@asodesk.com
I have been designing digital products since 2012. At Asodesk, I basically design everything. In my work, I always try to present complex interfaces in a simple way.
All articles by author
Published: 10.10.2022
Updated: 03.11.2022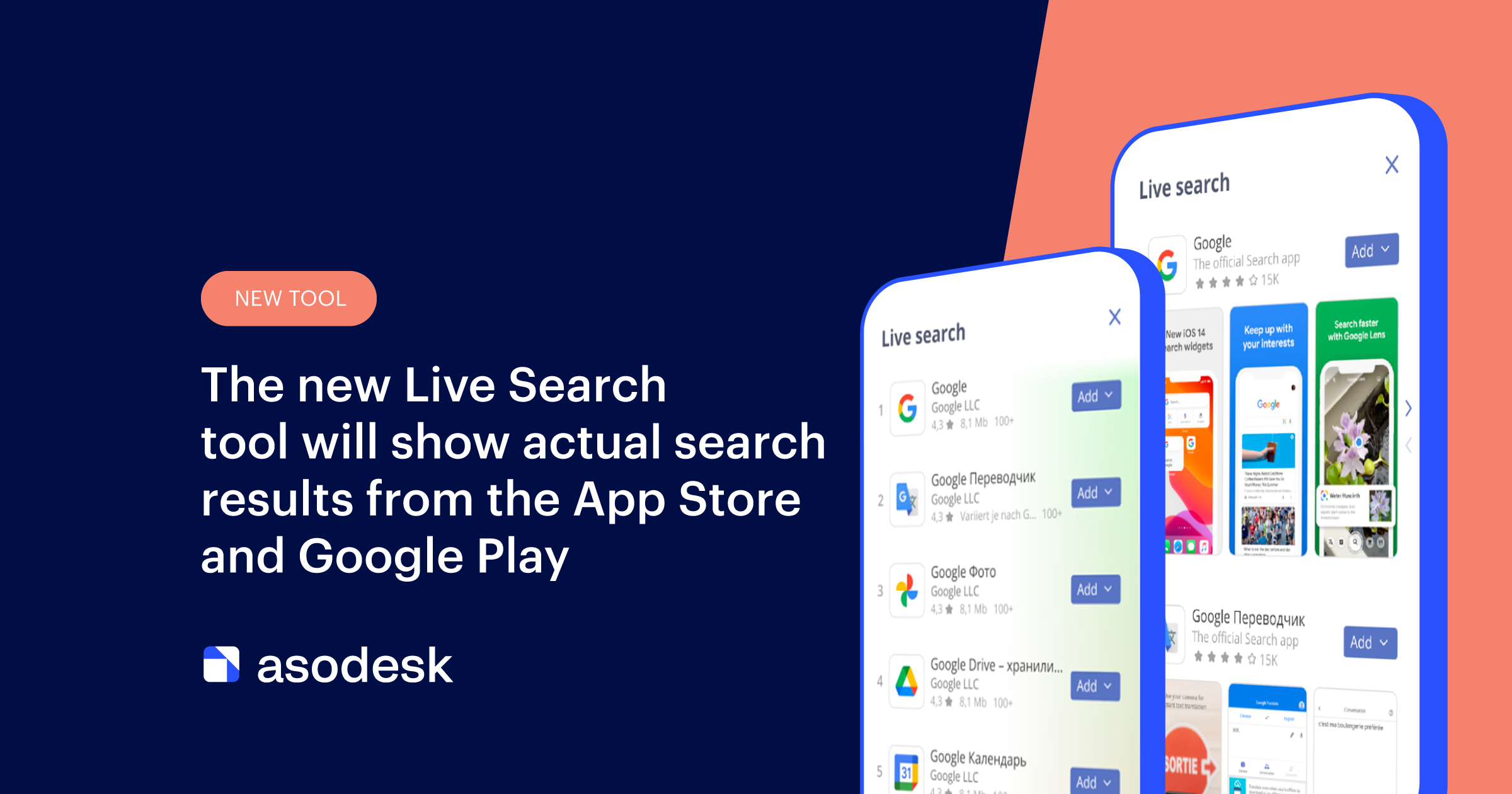 You no longer need to go to the app store every time you need to check search results for a certain keyword. Our new Live Search tool allows you to view search results in the same way they are displayed in the App Store and Google Play. Read about all the capabilities of the tool in our article.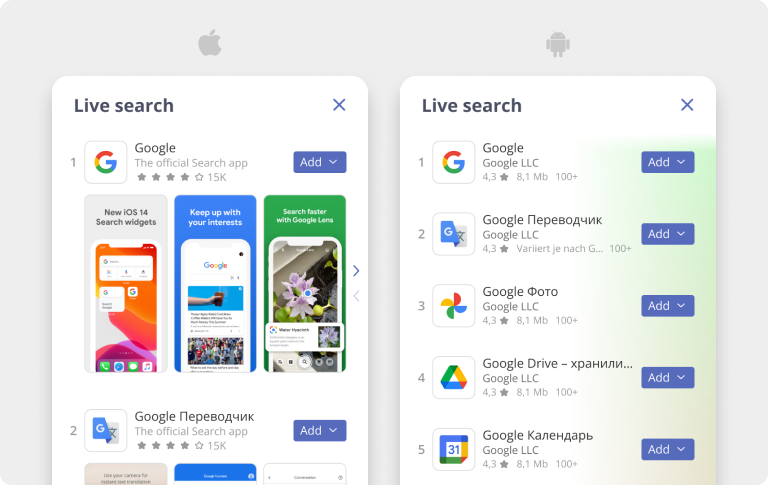 The Live Search tool will save you time at all stages of ASO: from collecting the semantic core to analyzing competitors. Using the tool, you can check search results for any keyword in one click. A button for displaying the live search results was introduced for each keyword in the following tools:
Keyword Analytics
ASO Comparative Report
Organic Report
Keyword Explorer
Favorite Keywords
Keyword Highlights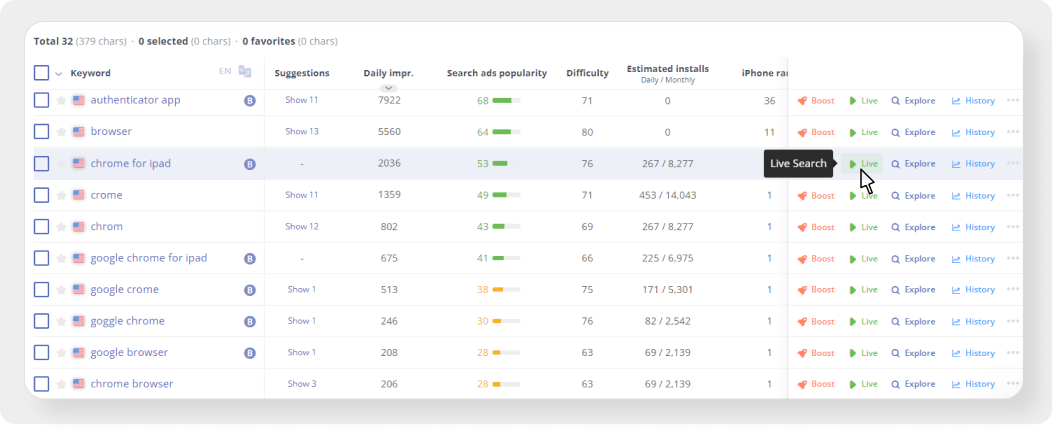 Clicking this button takes you to a panel that displays App Store and Google Play search results for a keyword.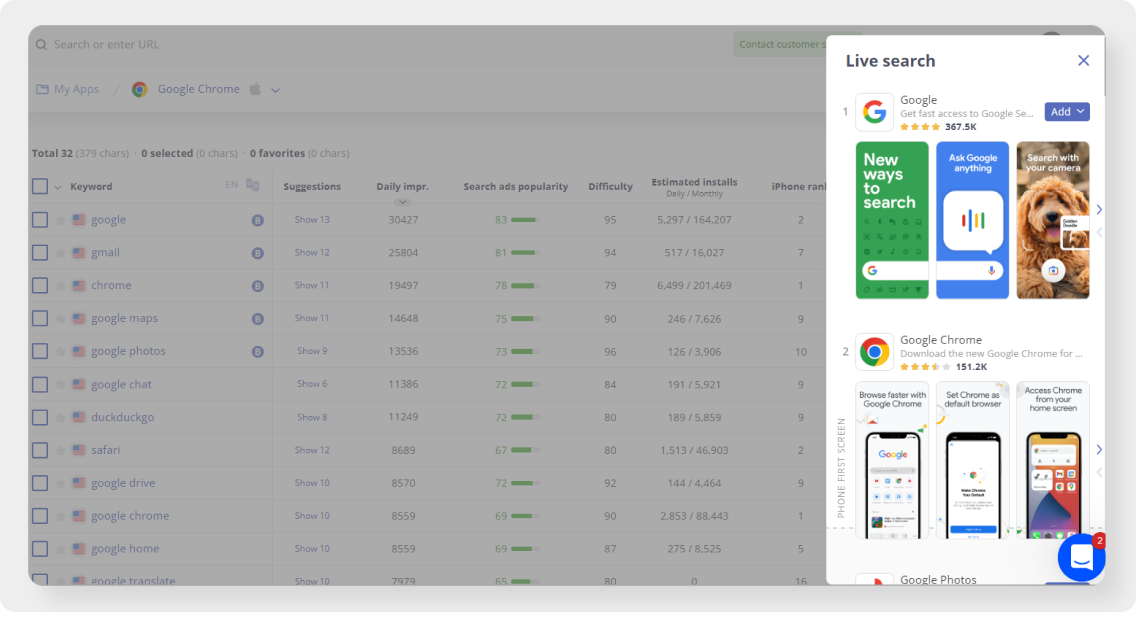 For the App Store, we've added the display of the first screen so you can check if your app is visible within its borders.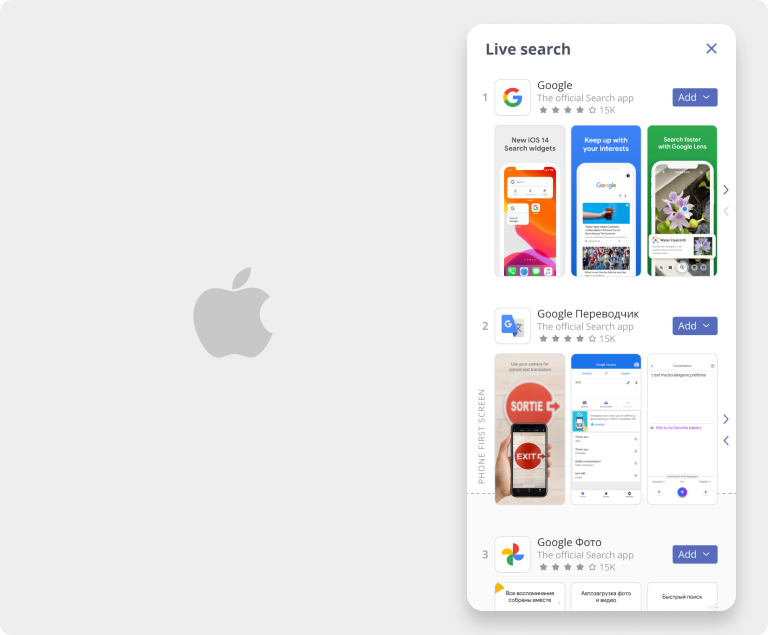 A heat map for Google Play helps you determine the position you need to drive traffic. While preparing it, we took into account the average screen height of an Android smartphone. Apps from the green zone are most likely to get installs.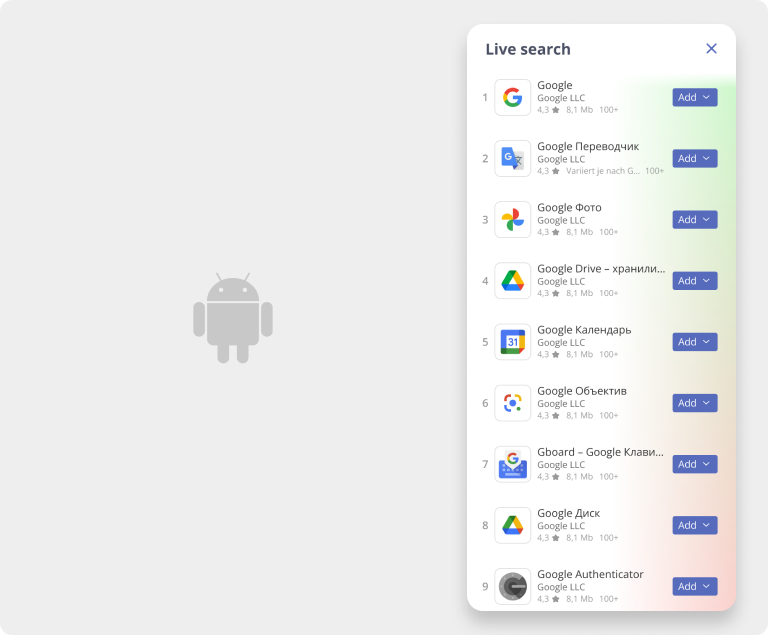 You can quickly add any app from Live Search to your app list or as your competitor.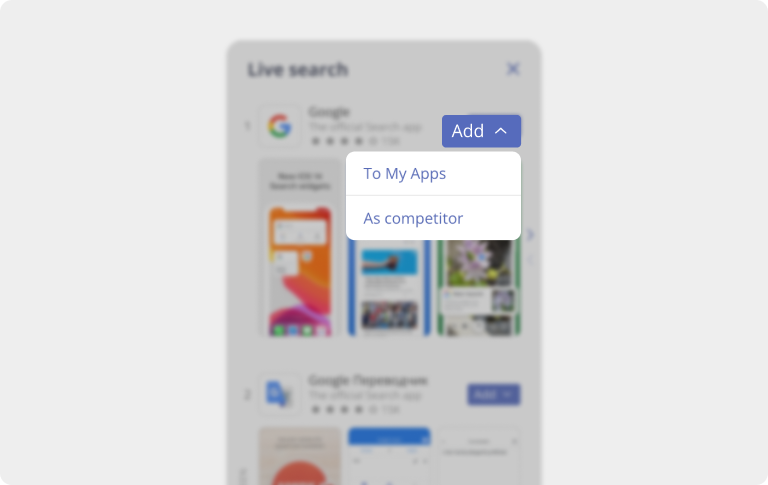 We hope that this tool will simplify your work process. If you have any suggestions for this or other tools, please write to us at vladimir_f@asodesk.com.
We also recently added a Keyword Dynamics tool for Keyword Table, introduced custom reports and notifications, and updated Keyword Table.