November 2019: NEW ASO Comparative Report, Mobile view and more
Published: 20.11.2019
Updated: 13.10.2022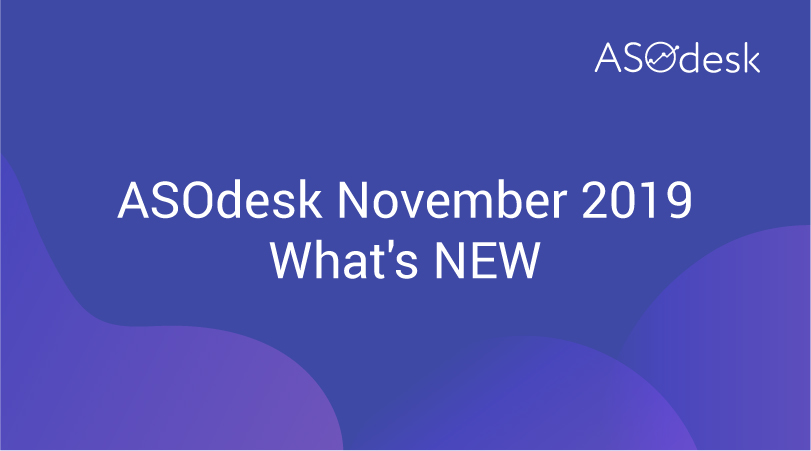 We glad to introduce you to an entirely new ASO Comparative report with a possibility of connection to App Store Connect, a new detailed Keyword Ranking Distribution chart, an improved date selection module with an option of app version comparison, new Semantic Chart graph, and many other features. We started to work on creating a mobile ASOdesk layout for your convenient access from smartphones. Also, new tools now are available to you: Activity Log tool that allows reversing any search query or app deletion action and UNDO button in Keyword Analytics to cancel search query deletion action.
Completely New ASO Comparative Report
Keyword Ranking Distribution
We have completely renewed the daily search query distribution chart. Now you have access to daily statistics in a selected date range. While you previously only had access to a search query distribution up to 30 positions, we have increased the distribution up to 100 positions. The graph now shows application updates with the version number.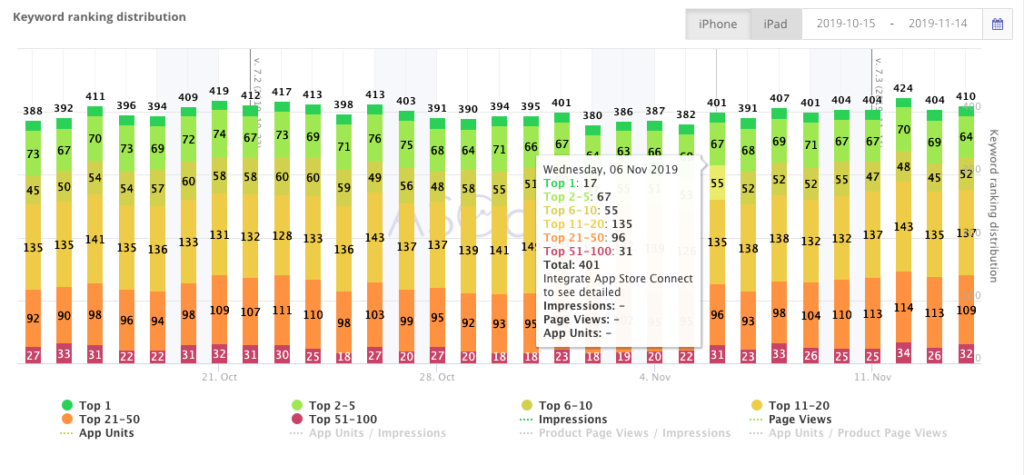 Connection to App Store Connect
ASO Comparative Report can work in conjunction with the App Store Connect. Now the Keyword Ranking Distribution graph allows comparing data by positions in search with your data from the App Store Connect: App Units, Product Page Views, Impressions, and App Store Search conversion level. Instructions on connecting to the App Store Connect. For ASO Dashboard users, the data are going to appear automatically.
Data Range Module
We expanded the possibilities of data range selection besides standard presets, for example, Last 7 days, Last 30 days, and you can now access Month Range and Versions Range.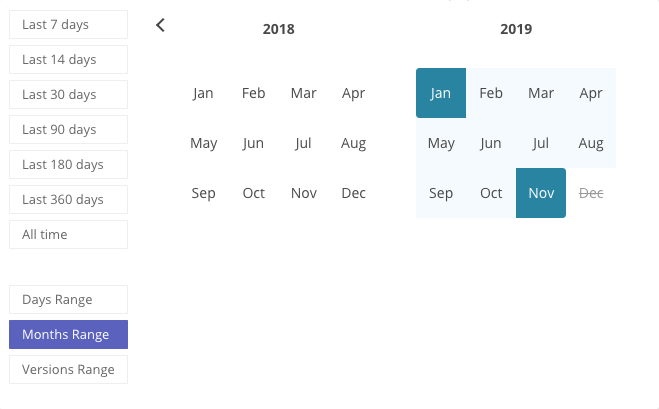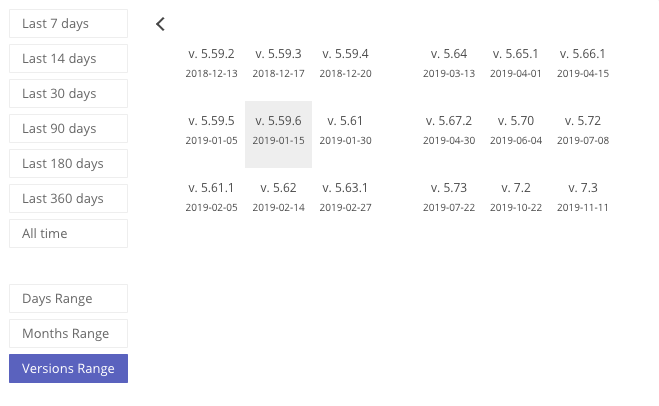 Competitor Management
Competitor management has received a folded view that allows expanding the Keyword Ranking Distribution graph's working area. Also, you can still see the ASO Comparative Report for any of your competitors by adding them to an expanded view of the module.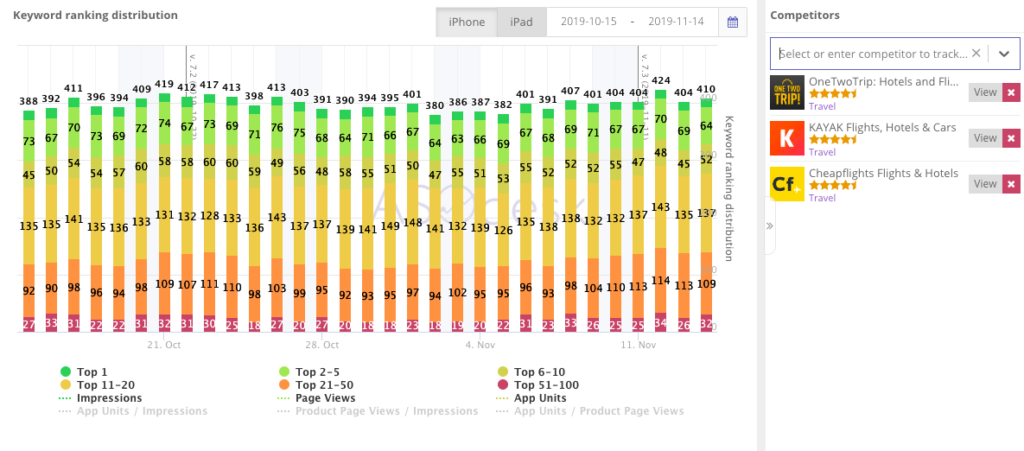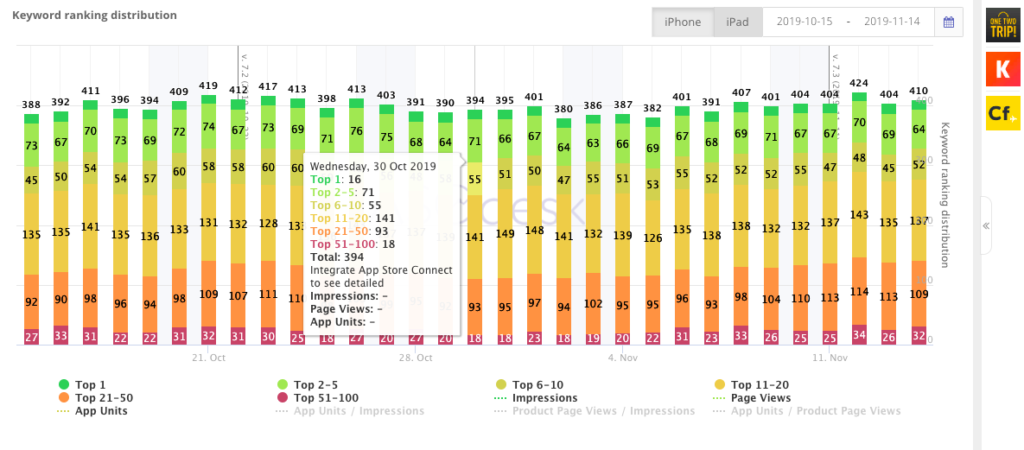 New Semantic Chart Graph
When you have to evaluate the efficiency of a performed search optimization iteration, simply looking at a search query spot distribution graph is not enough. For example, Keyword Ranking Distribution gives a quality assessment of changes without reference to search query frequency indicators, for which the changes have occurred. We have created a new graph for your convenience – it ties search query amount, your applications' position, and search query frequency together, allowing you to see, how well search optimization is conducted.
The graph is divided into 6 zones:
Frequency queries, by which the app keeps a position above 5;
Frequency queries, by which the app holds a rank above 20;
Other frequency queries;
Mid-tail and long-tail keywords, by which the app keeps a rank above 5;
Mid-tail and long-tail keywords, by which the app holds a rank above 20;
Other mid-tail and long-tail keywords.
Traffic Score queries are divided by the median value.

New Keyword Ranking Distribution Change Module
Now you have access to more details about the things that have changed on compared dates in terms of your application's positions by search queries.
Now you can always see not just how the query amount has changed in Top 1 or Top 2-5 but where these queries came from, as well.
For example, you've had 72 search queries in Top 2-5, but now have 66 queries, which is 6 less. The app lowered by 17 queries, while it got higher up to Top 2-5 by 5 queries. There were no queries that would've gotten up to Top 1 or gotten down from Top 1 to Top 2-5.
In order to see search queries in each category, you should click Show details. The search query table will be filtered, and you will see all the query changes in the Top 2-5 category.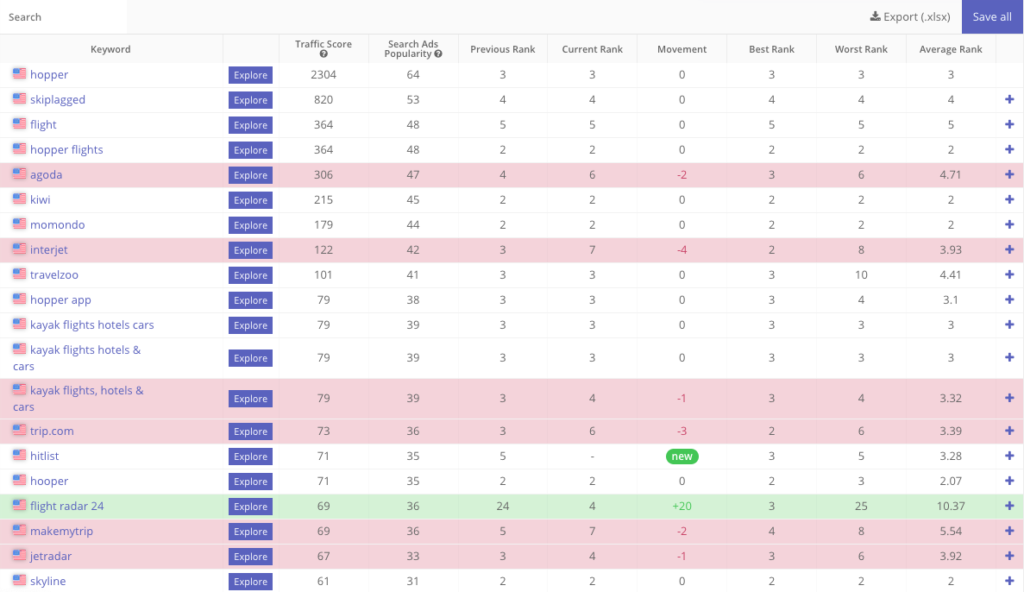 Things That Hadn't Changed in the ASO Comparative Report
You still can access a detailed table with search queries and all changes that have occurred to your application in a selected country. In this feature, you can press the Explore button to open search results and check search hints, while the "+" or "Save All" button allows saving the interesting search queries. The feature also allows exporting data in the .xlsx.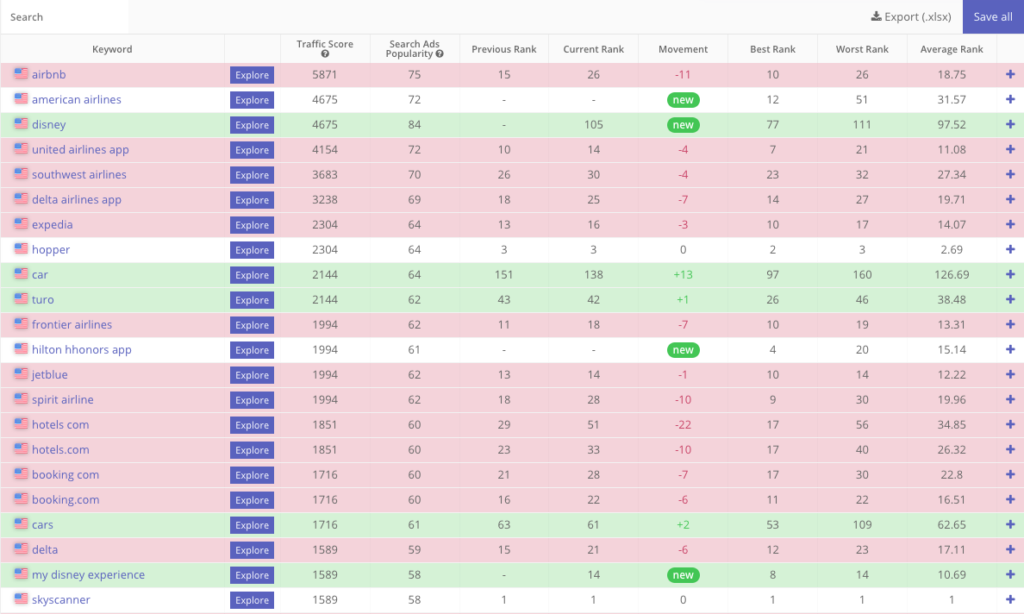 Also, metadata comparison table, all the changes of which are highlighted.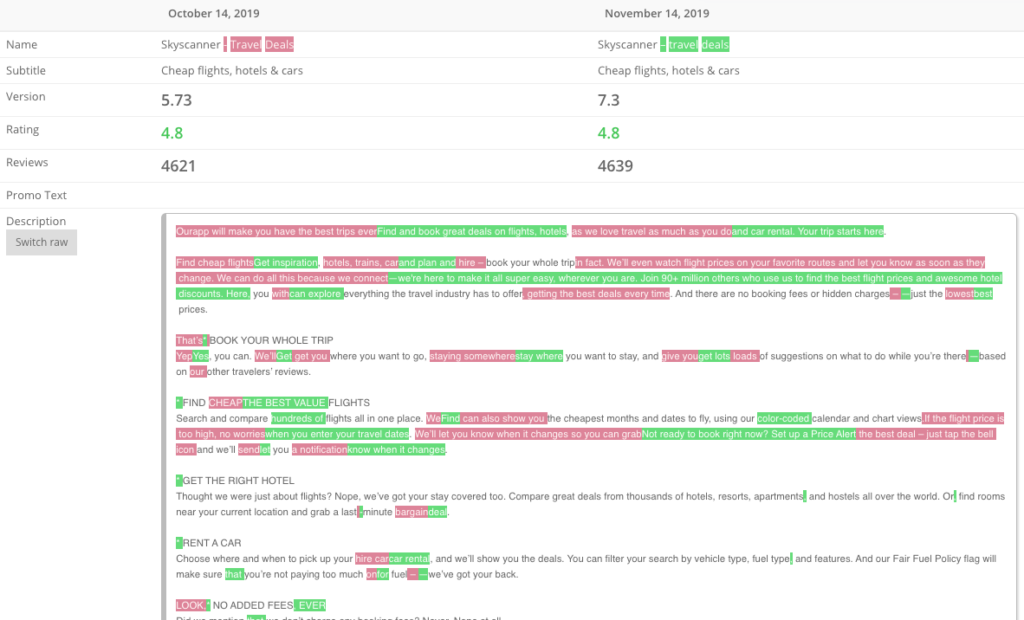 Mobile View
Some of our users asked us to adapt the interface for mobile browsers. One of our advantages, embedded in the company's DNA, is listening to our users.
Sometimes, it's important to quickly check the position by a search query or using one of the reports. We started to work in this direction, and a part of the tools is already adapted, and a part of future updates will also be updated.
Activity Log and UNDO
You have been writing to us for a long time, saying that it would be nice to cancel a search query deletion or app and search query deletion action. We have heard you and added these features. Now you have an Activity Log, where you can cancel any search query deletion or application and search query deletion action, and the Undo button that cancels search query deletion action in the Keywords Analytics.


Previous updates