New languages in the App Store Connect: Arabic and Hebrew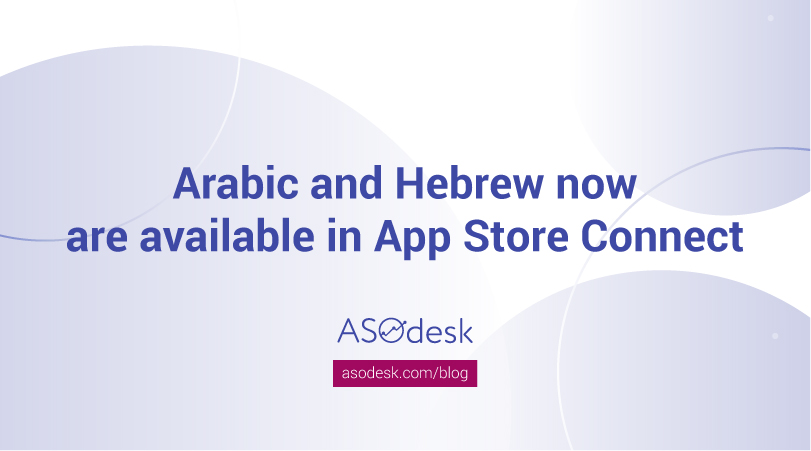 Recently in the App Store Connect were added new languages: Arabic and Hebrew. Now developers can localize their applications for users in the countries where these languages are dominated.

You can use Arabic for localization your apps in Algeria, Bahrain, Egypt, Kuwait, Lebanon, Mauritania, Oman, Qatar, Saudi Arabia, Tunisia, United Arab Emirates, and Yemen. For application in Israel you can use Hebrew now.
If countries listed above is in priority for your product promotion, now you can use all capabilities of App Store Optimization and expand amount of keywords for the app, adding Arabic or Hebrew in selected countries.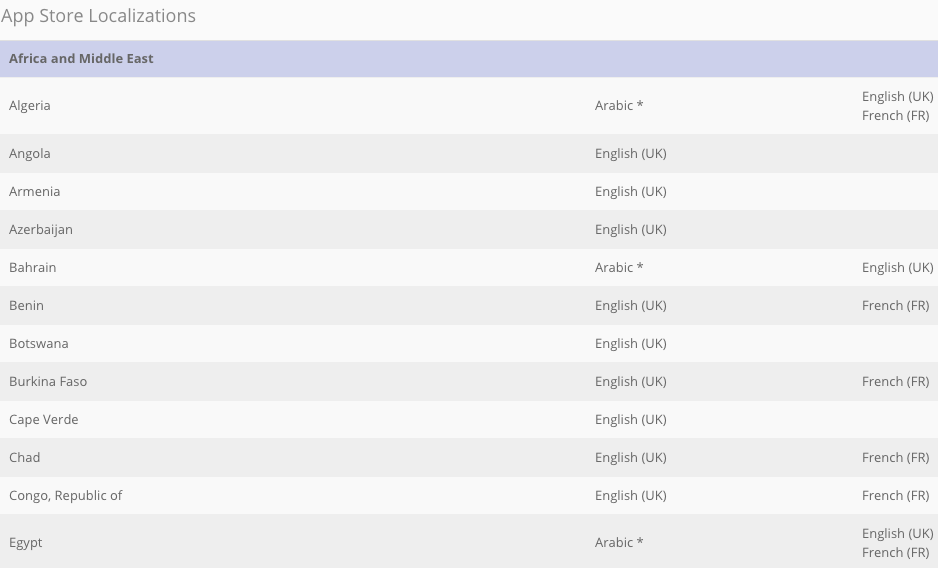 For Arabic-speaking countries, it will be possible to use the UK locale, the Arabic locale, and the French locale in several countries, where App Store additionally indexes the French language. As a result, in some regions, you will be able to use from 200 to 300 characters in the keyword field to promote applications on the App Store search results.
With additional localization, the promotion of applications for the Arab market will become much more manageable. If previously the developers created separate applications for the Arab market, using the UK locale as the main one, now they can use the Arabic locale.  
With the Arabic language, it will be possible to localize the app name and update the App Store metadata, such as the app description, keywords, and screenshots for Arabic-speaking countries in which developer offer the app. Using proper localization for the product page on the App Store, you can reach a local audience.
What language to use?
For the Middle East countries, we recommend using literary Arabic. Of course, each country has its dialects and unique vocabulary. If any particular country from the list is a priority for you, examine the features of the use of certain keywords for this specific country and check traffic volume per keywords.
The option to add localizations for the Arabic language and Hebrew appears along with iOS 13.
We have updated our table of countries and localizations, you can always find the actual information of languages for the App Store localization. The data is preliminary; we are waiting for the update in the App Store Connect.