New Free Tool Keyword Density Counter
Katerina Belohvostova
kb@asodesk.com
ASOdesk Marketing Manager. She is behind all the rough work on social networks, blogs, newsletters, webinars, and ASOdesk Academies. Event organizer of ASO Wine Time and ASO Fuckups. Lovingly solves all your issuies at our events ?
All articles by author
Published: 07.08.2020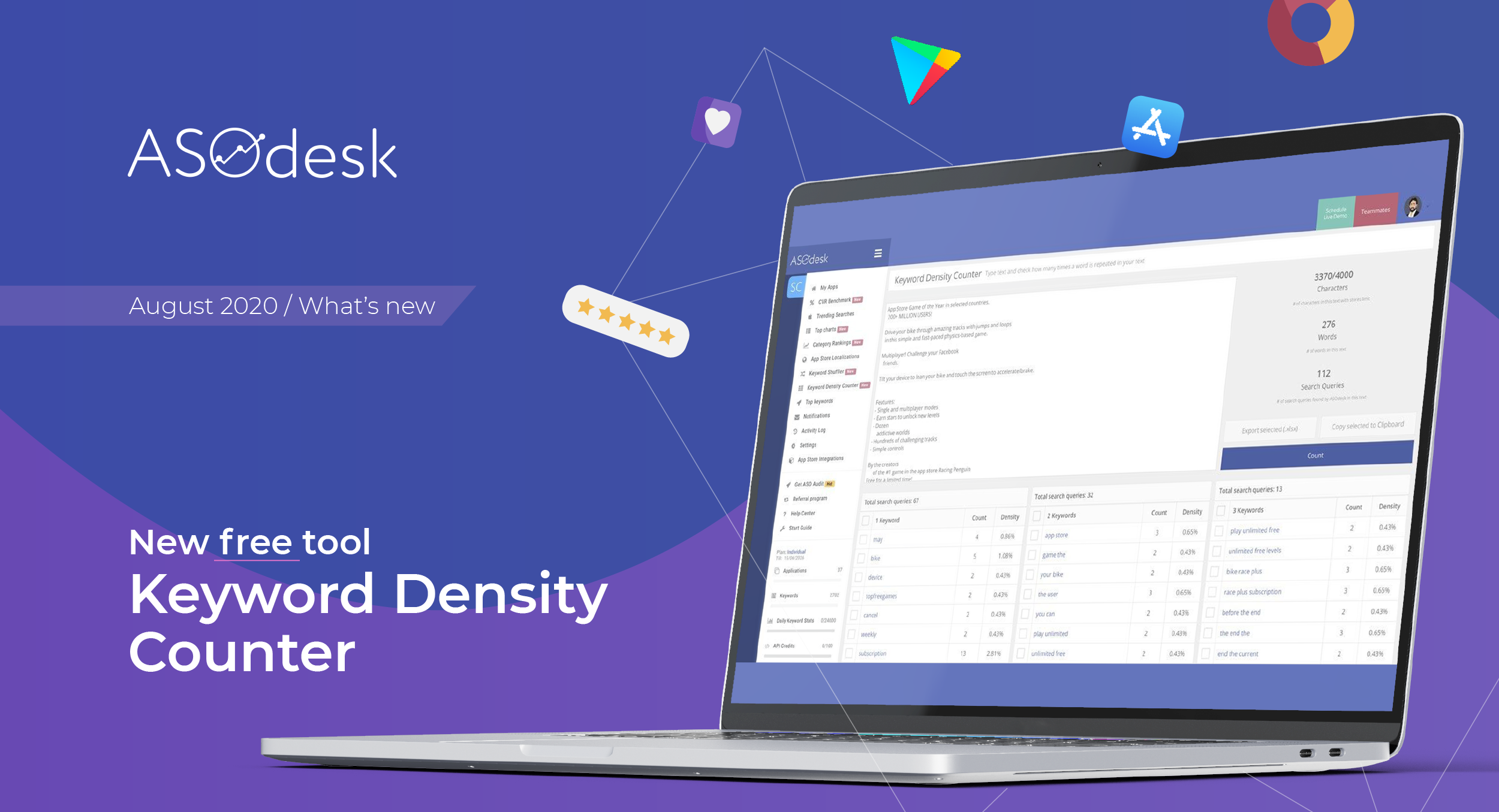 We are glad to present to you the Keyword Density Counter — a new free tool for Keyword Research and description optimization for Google Play.
We've analyzed some SEO tools and realized that we can do a better solution not only for keyword research issues but also for preparing Google Play descriptions. Check how many times words are repeated in your description with Keyword Density Counter. The tool is absolutely free, registration is not required.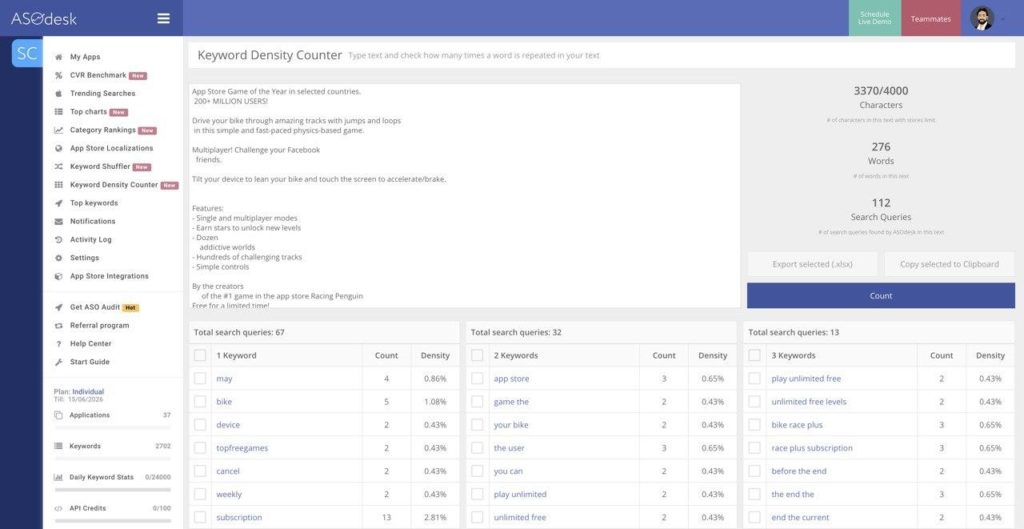 With the Keyword Density Counter, all you need is to paste a description of your app or competitors' app and click the "Count" button.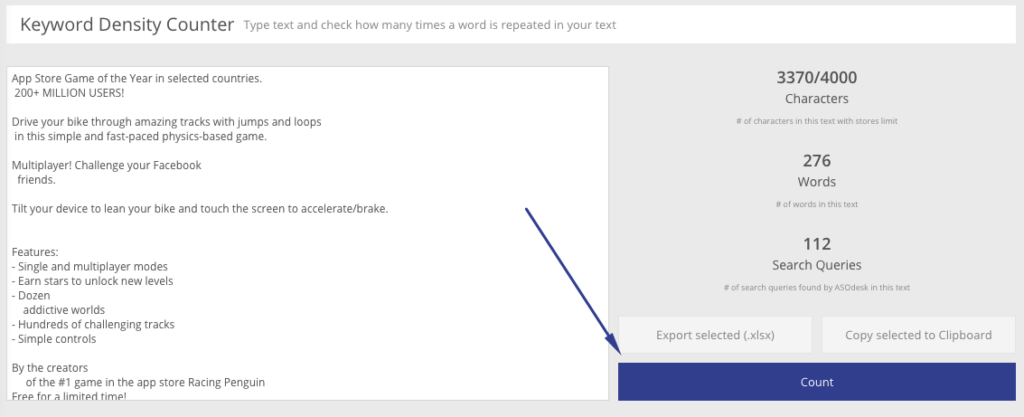 ASOdesk will show you all the queries with 1, 2, and 3 words in separate tables with the information on the number of occurrences and popularity in the text. It counts the number of characters, words, and search queries.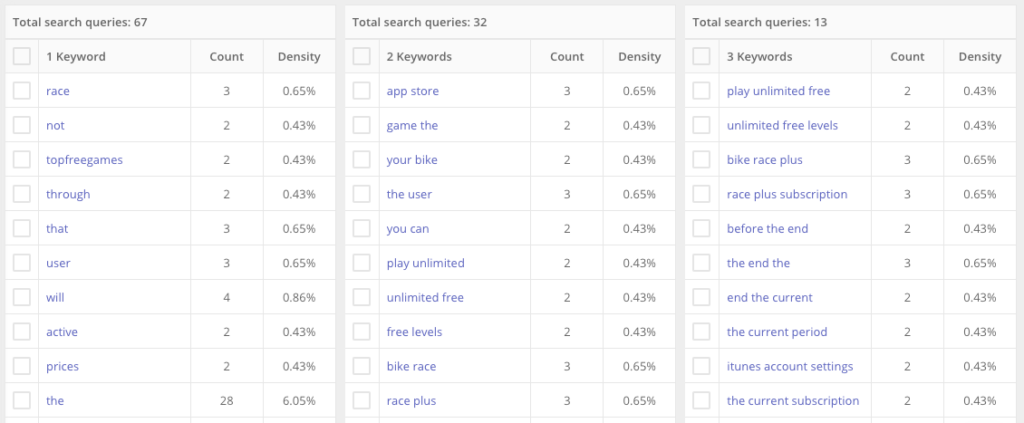 The results can be easily copied or exported.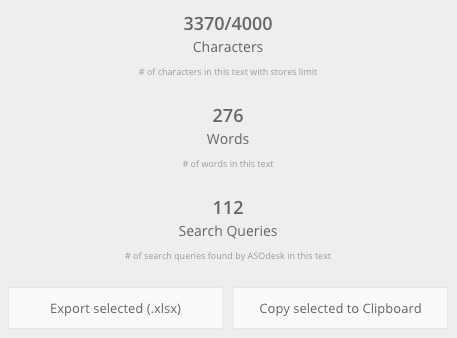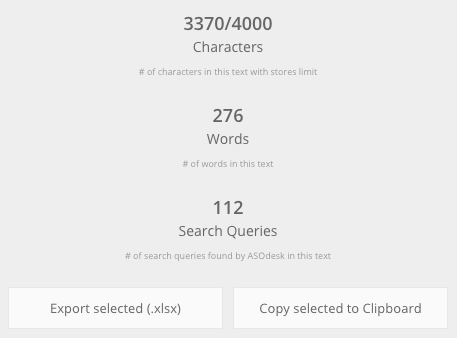 Other free tools
We recommend checking out other useful free ASOdesk tools:
Previous updates
In our previous articles, we described new tools:
Google Play Category Rankings — is intended for tracking app positions in categories and top Google Play charts in 100 countries of the world;
Daily Impressions — is an algorithm for evaluating the popularity of search queries on the App Store;
Charts updates for Keyword Analytics and ASO Dashboard — now they include app version numbers.
You can find out more about how these tools work on our blog.
Join ASOdesk Slack Community
Here you can find our ASO experts. If you have any questions about ASO, they can answer it, review your apps, and give feedback at any time.