Apple launches Apple Search Ads in 46 countries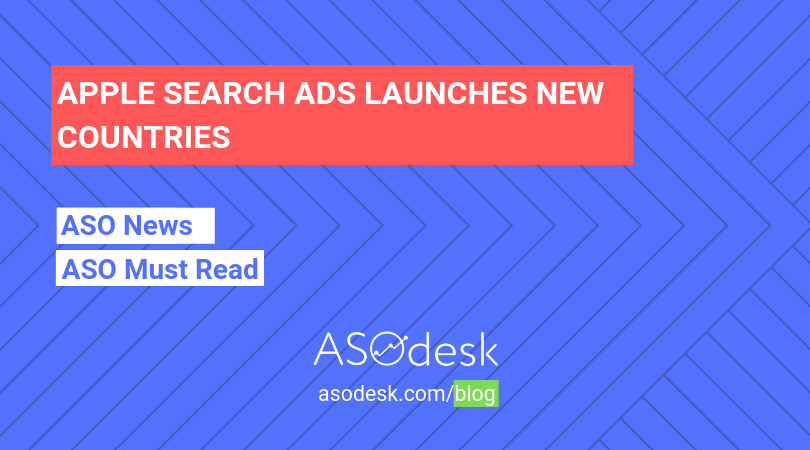 Apple is launching the most extensive update for Apple Search Ads. Apple just added 46 countries to Apple Search Ads. Now 59 countries are available to advertisers to promote applications on the App Store.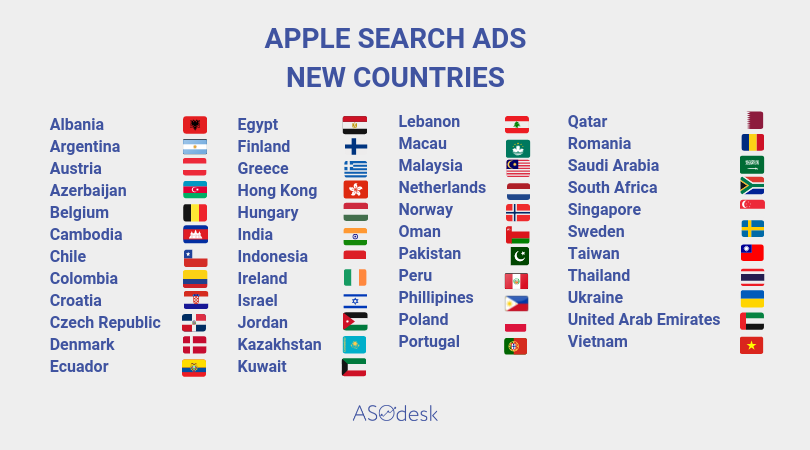 We already added Search Ads Popularity and made adjustments to our Traffic Score in these countries. You can check in any country any request in ASOdesk -> Keyword Analytics.

Previously, Apple Search Ads was only available in 13 countries.
Apple Search Ads was launched in 2016. Using this service, app developers can promote their products in the App Store, targeting potential users by keywords, device type, location, and other parameters.