How to get started with alternative app stores: AppGallery, GetApps, and the Samsung Galaxy Store
Alexander Vereshchagin
avtrener@gmail.com
Alexander Vereshchagin, ASO Lead at Angle Connect. Alexander does ASO for foreign markets — primarily for East Asia. He works daily with 10 languages and adapts ASO to different cultures. Since 2016, he has been the author of books in the publishing houses "IPIO" and "Exmo".
All articles by author
Published: 08.12.2022
Updated: 17.08.2023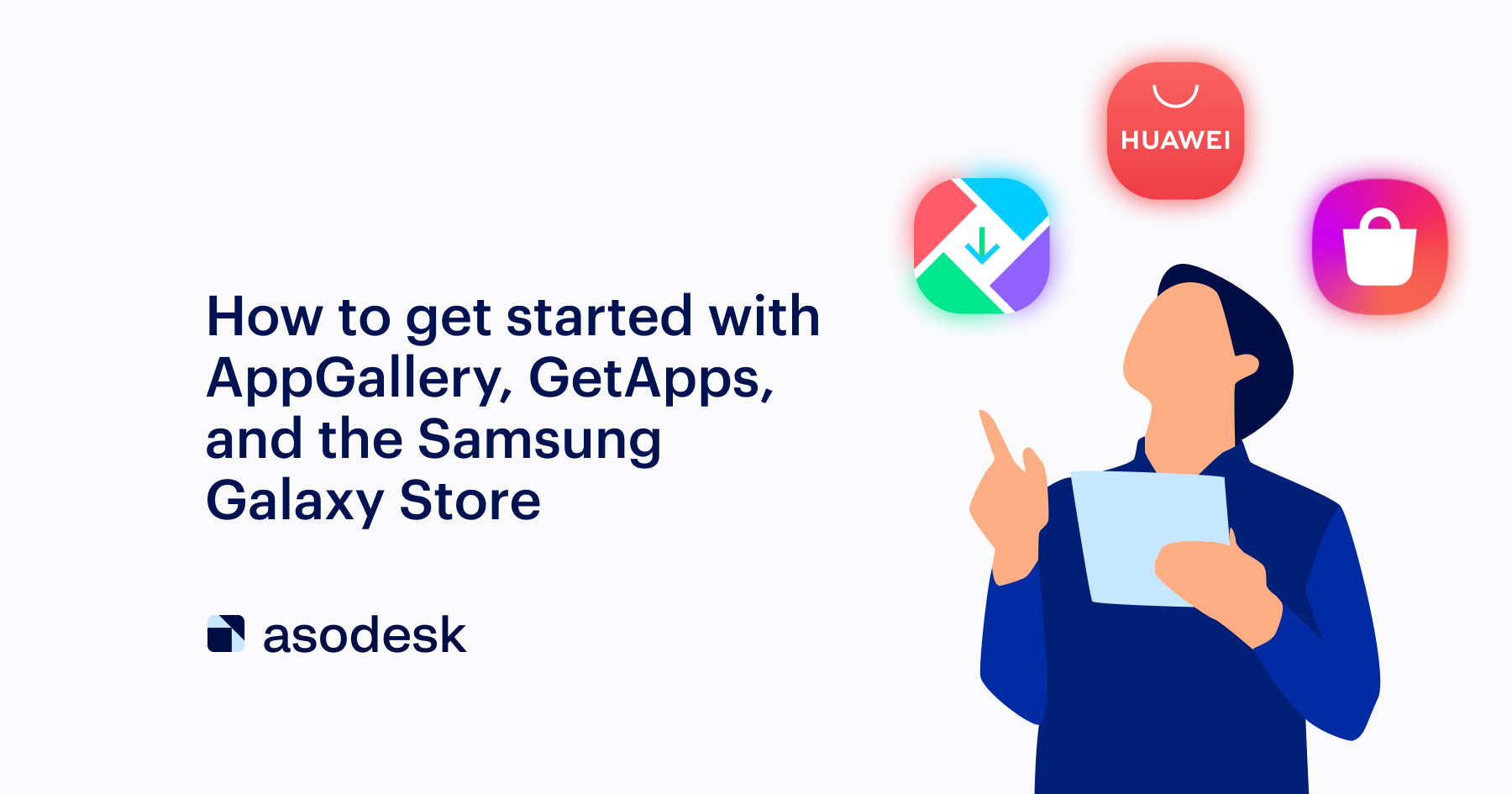 To master new markets and increase profits, developers can turn to popular alternatives to Google Play. In this article, we'll talk about how to work with AppGallery, GetApps, and the Samsung Galaxy Store.
Alternative app stores are a good platform for launching new apps and increasing the influence of large brands. Let's look at a few reasons why you should start working with them:
1. Each brand strives to create its own app store — for example, Huawei created AppGallery, and Xiaomi created GetApps. Users of Huawei, Xiaomi, and other devices do not always install Google Play on their smartphones. Therefore, if your app is not in any alternative stores, the user's choice will be limited to your competitors.
2. It's easier to get featured in alternative app stores. Stores are interested in new developers, so they offer more lucrative terms for featured content than the App Store and Google Play.
3. You can access local markets, such as China. This country was the leader in app revenue in 2021, so it is considered a significant market in the developer community. To get a piece of the pie, you need to be present in alternative stores available to Chinese users.
Let's take a closer look at how you can get started with three Google Play alternatives: Huawei AppGallery, Xiaomi GetApps, and the Samsung Galaxy Store.
Contents
AppGallery
GetApps
Samsung Galaxy Store
Checklist for working with alternatives to Google Play
AppGallery
AppGallery is a Chinese app store for Huawei devices, which is positioned as one of the top 3 stores in the world. It is now available in over 170 countries.
As of March 2022, Huawei AppGallery was used by 580 million people worldwide, and its apps were published by 2.7 million developers.
Follow the link to register. You can register as an individual developer or on behalf of a company. Next, enter your details and upload a scan of your passport and a bank statement. Results will be ready within 1–2 days.
While waiting for confirmation, you can get acquainted with the platform using this link and download demos of projects.
In the screenshot below, you can see an AppGallery game page.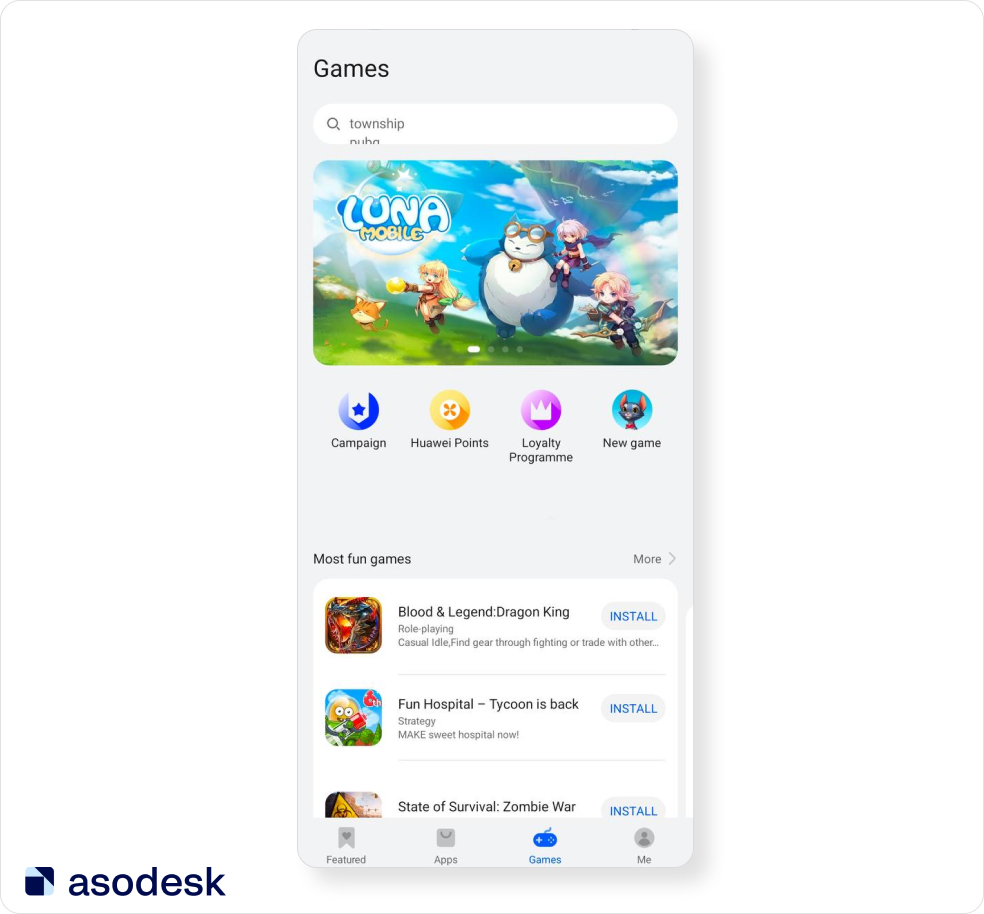 In addition to advertising apps, they also advertise their functions, for example: "Free 50 GB for new users", "Fast delivery of products in 60 minutes", and "4 months free with promo code".
AppGallery metadata requirements
Title: 64 characters
Short Description: 80 characters
Full Description: 8000 characters
Compared to Google Play, the title allows 64 characters (versus Google's 30), and the full description allows 8,000 characters (versus Google's 4,000).
Icon: size must be 216×216 or 512×512. Supported format: .png, no more than 2 MB.
Screenshots: from 3 to 8 images. Size: 800х450 or 450х800. The length of the screenshot sides must be between 320 and 3840 pixels. Supported formats: .png, .jpg.
You can find the rest of the metadata requirements here.
In the screenshots below, you can see an example of an app page on AppGallery. In many ways, it looks a lot like Google Play: first the text and visual metadata, and then the list of other apps by the same developer. The install button is placed at the bottom for convenience on large screens.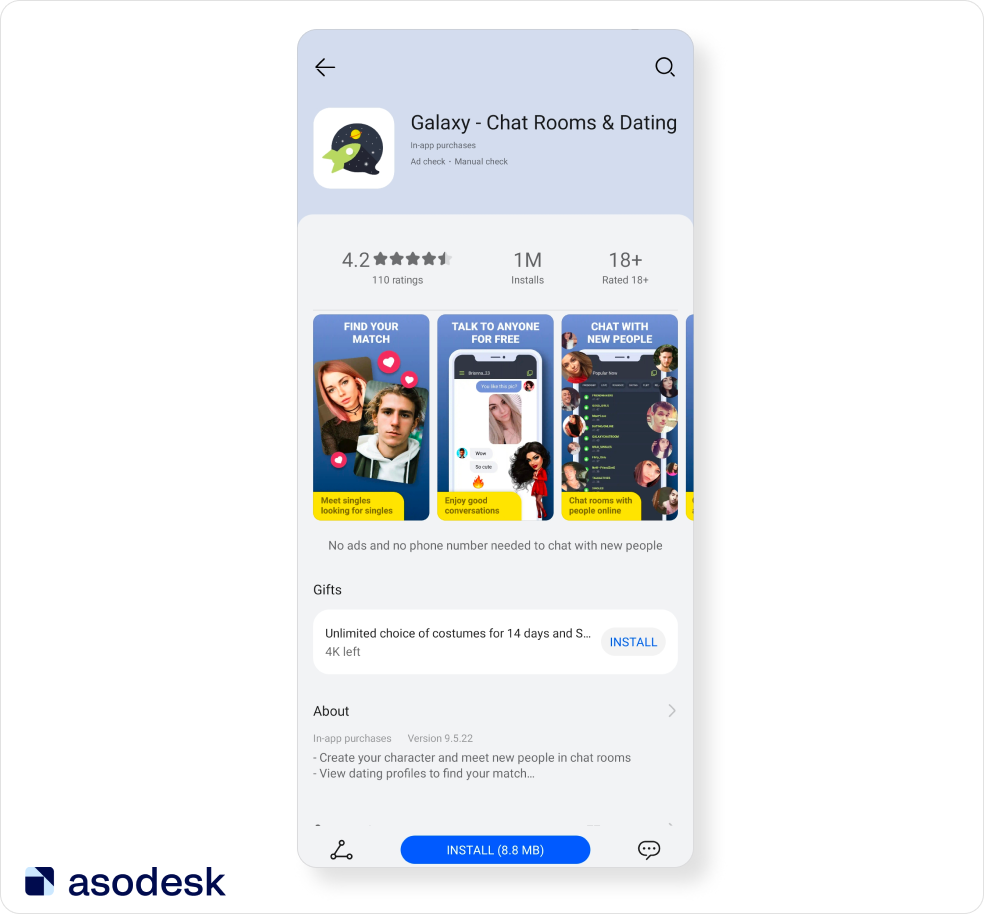 It is important to note that getting featured is only possible through people you know. App publishers sometimes ask for contacts of editors in ASO communities, such as the ASO Stack chat in Slack.
On the Huawei website, you can find a list of available locales for creating app pages.
Changing visual and text metadata is only possible with a release.
In our experience, indexing is most influenced by the title, subtitle, and description. The algorithm also indexes the name of the developer, categories, and the What's new section.
General tips on optimization in AppGallery
No one knows exactly how AppGallery algorithms work. But we noticed that this alternative app store has the same practices as Google Play.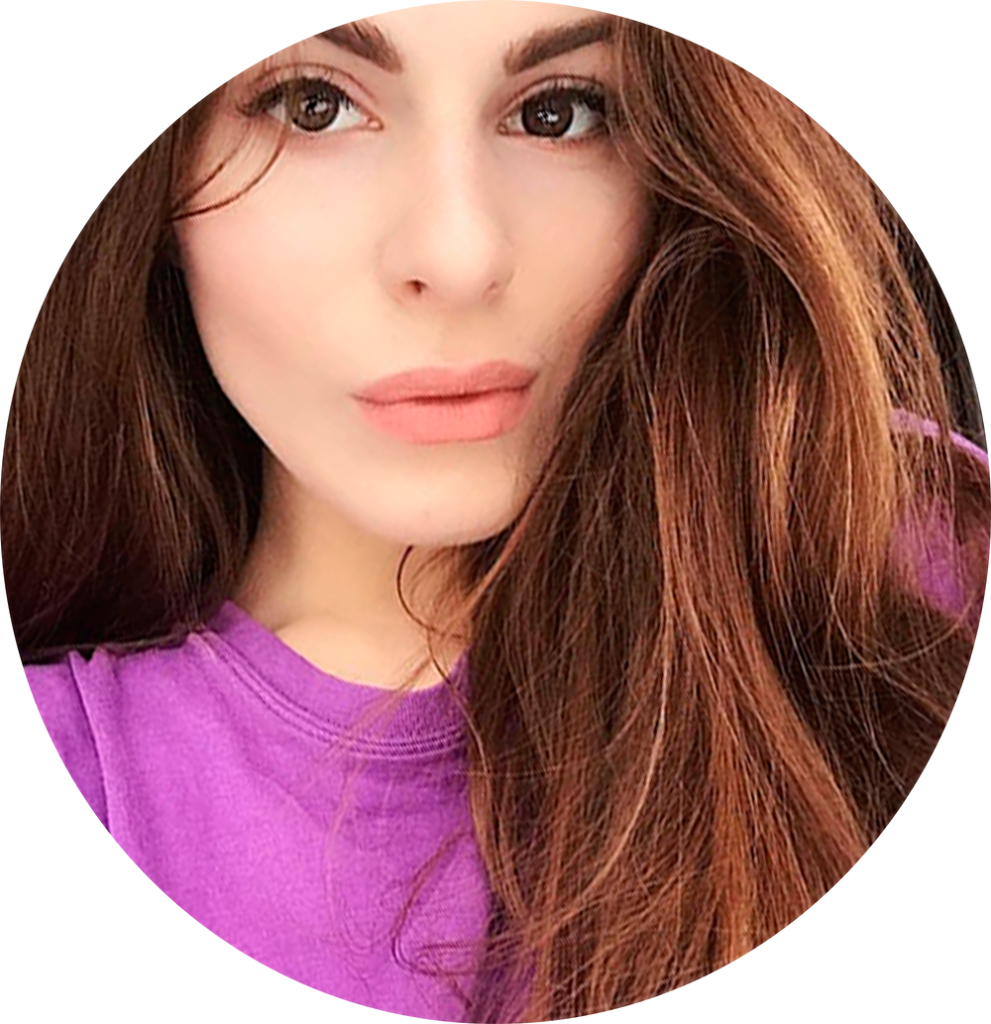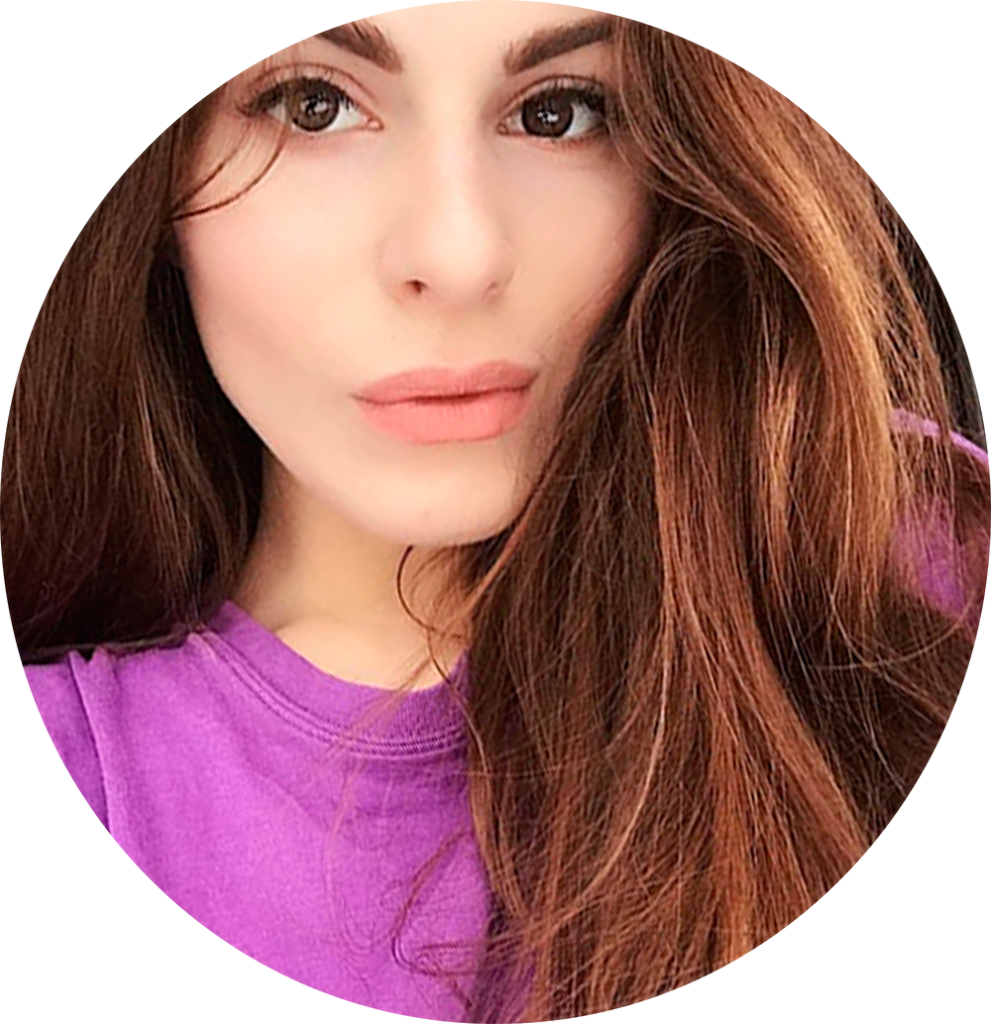 Anna Malova, ASO specialist


At the moment, it is quite difficult to conduct ASO in alternative stores since ASO tools cannot track search positions in these stores. Without tracking positions, it is difficult to evaluate the effectiveness of an iteration. Therefore, the main strategy is to maintain up-to-date information from the App Store and Google Play in alternative stores and apply best practices based on the results of A/B tests from the App Store and Google Play.
The Title supports 64 characters. However, you shouldn't use all available characters, as this may negatively affect your conversion rate.
Often app publishers add too many keywords, which can confuse the user. Sometimes a short title works better than a list of keys separated by commas. A concise name has a positive impact on brand perception and conversion. Therefore, we advise you to focus on the most important keywords and fill in no more than 55 characters.
The full description supports up to 8000 characters, which allows you to add a description in two languages with a large number of keywords. For example, you can add a few paragraphs with keywords in English at the end of the description. Then the app will be indexed not only in the language of your locale but also in English.
GetApps
GetApps is an alternative to Google Play for Xiaomi and Redmi smartphones, available on all devices of these brands. In 2019, this store was already used by over 12 million people around the world.
GetApps management states that their store offers its own exclusive support program for developers allocating money to help and promote new products.
You can register here. Application processing time: 1–2 days. Pay particular attention to the passport photo.
The guidelines say: "If your ID is illegible and you can't verify your registration, please re-upload a clear photo of your ID." If this happens, it is better to attach a scan of your passport rather than retaking a photo of your passport next to your face as they ask you during registration.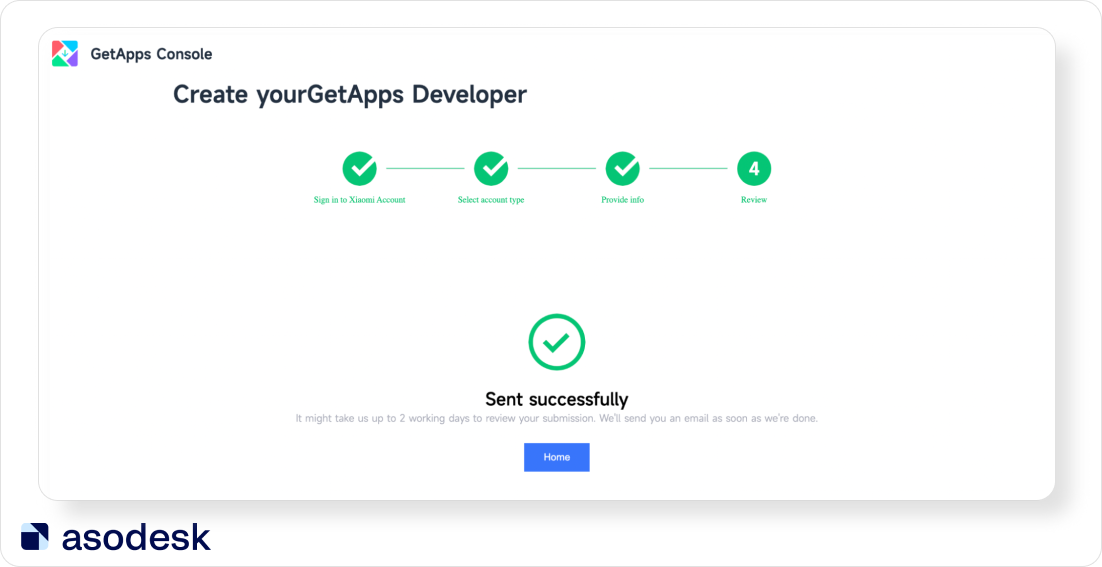 Recommended number of English characters
Unlike other alternative android markets, GetApps has no clear criteria for the number of characters in metadata. That's why we'll give you the approximate numbers provided by GetApps' support staff.
Title: 50 characters
Short Description: 50 characters. Although 96 characters are allowed for this field in the console, GetApps support recommends a maximum of 50 characters, provided that the Title is longer than 30 characters.
The short description should be written using narrative sentences (paragraph 3.2.22): the app will be rejected if the short description is written in the interrogative form.
Chinese characters are subject to other restrictions:
3.2.2 App's name should contain less than 16 English characters or 8 Chinese characters. Otherwise, it will be rejected.
3.2.3 If the app name contains more than 16 English characters or 8 Chinese characters, no further description should be in it.
Full Description: 4000 characters
Keywords: 8 keywords no longer than 10 characters each. Use 80 characters for the Keywords field. Support recommends adding not only individual keywords but also their combinations. Using competitors' brand names is prohibited by the rules. Unlike the App Store, keywords in GetApps are separated by a semicolon rather than a comma, for example, getapps;keyword;key.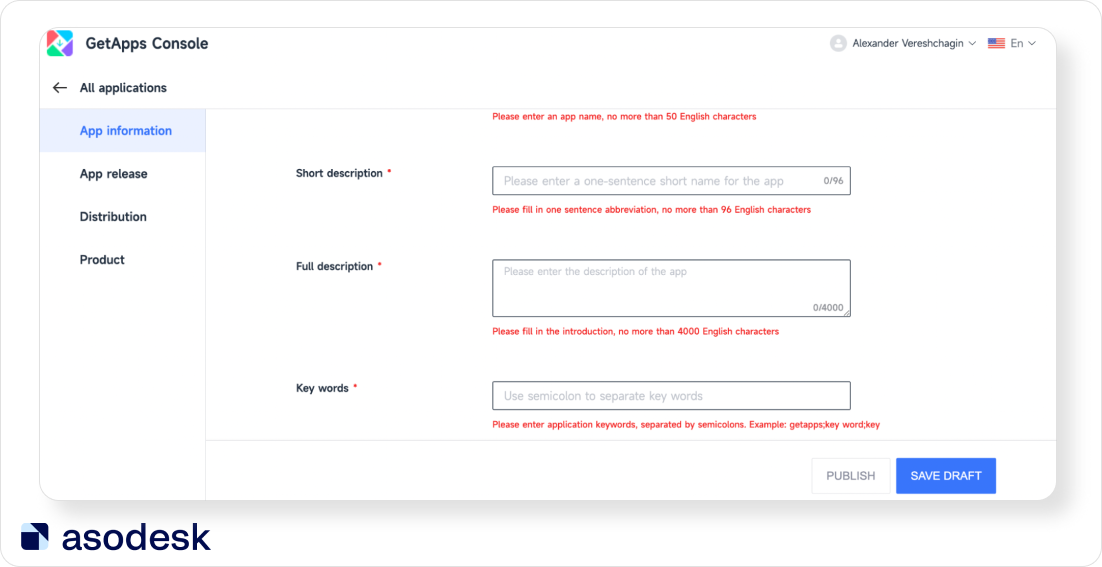 Icon: supported image format: .png, resolution: 512×512.
Screenshots: supported image formats: .png, .jpg, recommended resolution: 1080×2400 or 1080×1920, size of each image is less than 2MB, 3–8 screenshots.
Paragraph 3.3 in Review Guidelines indicate all the restrictions that you should know before creating screenshots. For example, paragraph 3.3.8 says that incomplete screenshots will be rejected. It is important to keep the basic phone interface as is — including signal, carrier name, and time.
When compiling metadata, you can take into account similar apps from Google Play and adapt their ideas for optimization. To do this, select at least five competitors and analyze their text and visual metadata. Asodesk's Keyword Explorer tool can help you find competitors.
The tool will show the search results for any queries you want to use for promotion. The Add Competitors button will add this competitor to the table for further analysis.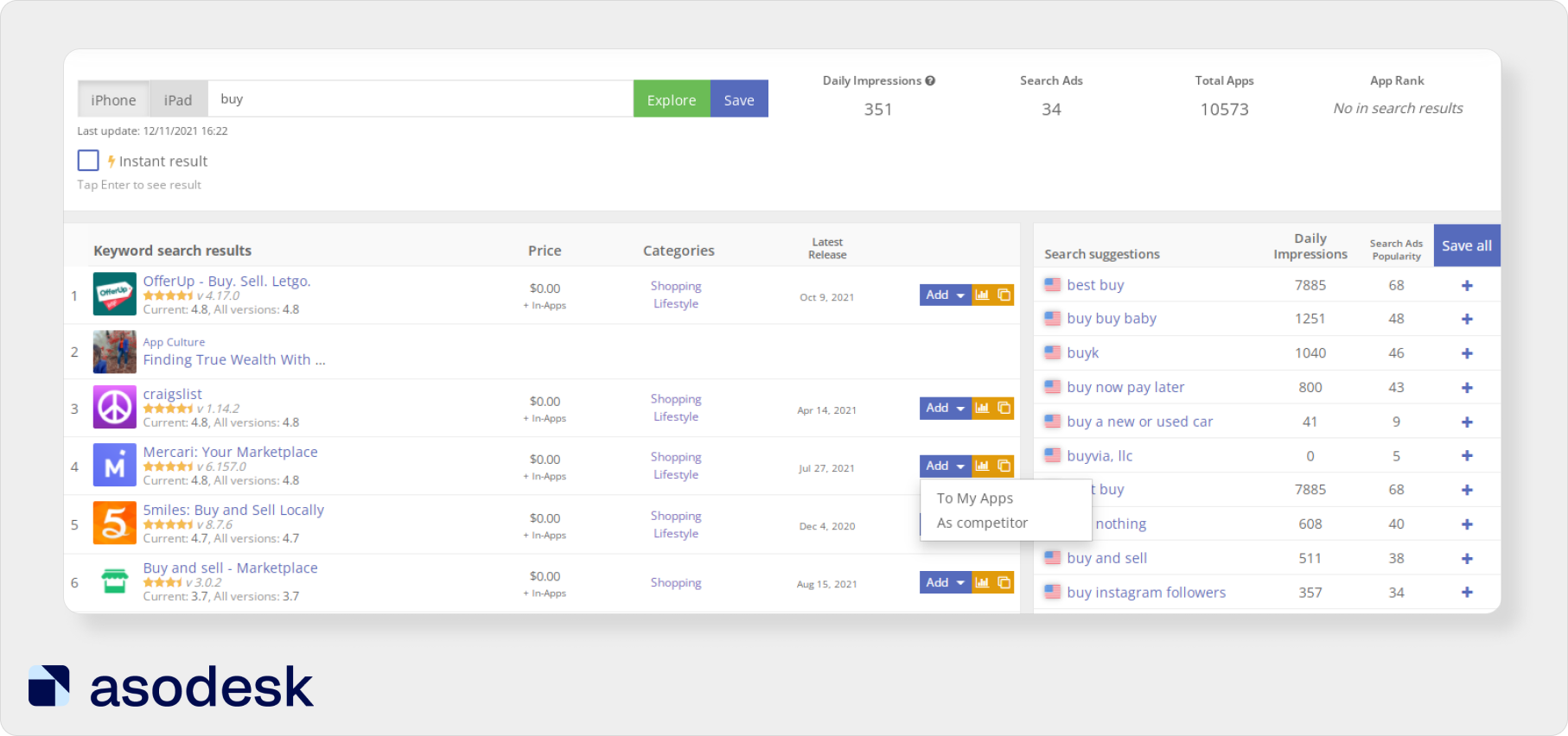 In Google Play, we can only update the app for a part of the audience; in alternative app stores, we can't. In China, this is prohibited by local laws. Therefore, instead of updating the app in all stores at once, you should do this sequentially in each app store.
At the moment, the documents contain different information about metadata requirements, so you should focus on the limitations above provided by support.
Samsung Galaxy Store
The Samsung Galaxy Store (formerly Samsung Apps and Galaxy Apps) is an alternative app store for Android and Tizen available in 125 countries.
The store is pre-installed on all Samsung devices. The primary apps on the device are also installed from this store. Even if you have Google Play, it is the Samsung Galaxy Store that will offer updates to current apps.
Samsung takes up 71% of the Korean market. Therefore, if you plan to create an app for Korea, you should add it not only to Google Play but to the Samsung Store as well.
The registration process is very simple. You can register through Gmail, confirm your application, and immediately get access to the platform. Learn more about registration here.
To monetize your app, you need to apply for commercial seller status. After downloading the app, refer to the Samsung checklist.
The instructions for publishers do not specify the number of characters allowed, but the number of bytes. 1 byte equals 1 character. The developers of the Samsung Galaxy Store note that the app title is the most important information for its ranking in search results, as it has the greatest influence on the position of an app.
To effectively promote the app, developers also recommend choosing relevant tags (keywords) that reflect the characteristics of your app.
Title: 150 characters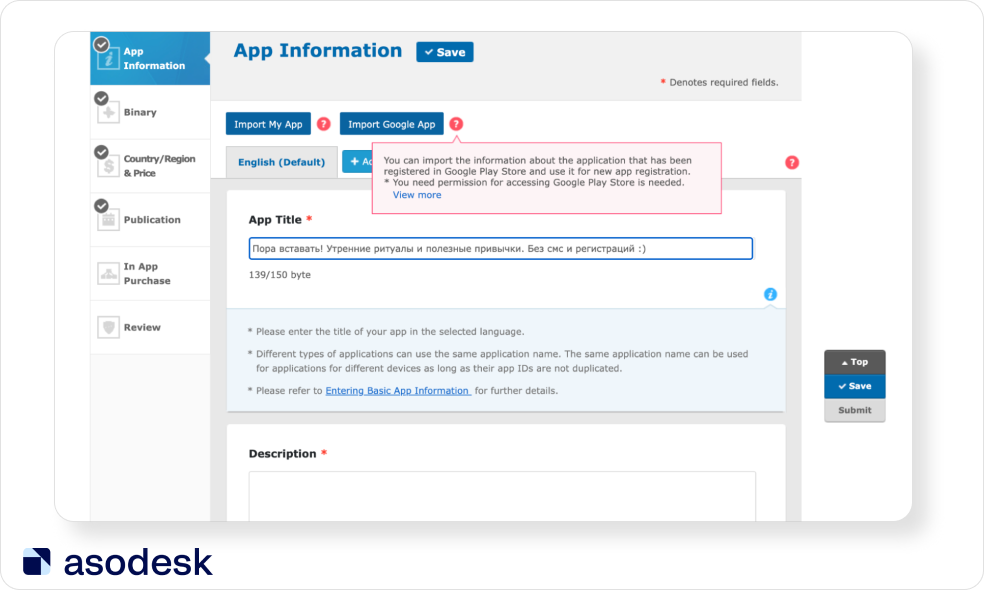 Keywords: 5 keywords with a maximum of 60 characters. There is a separate window for each keyword.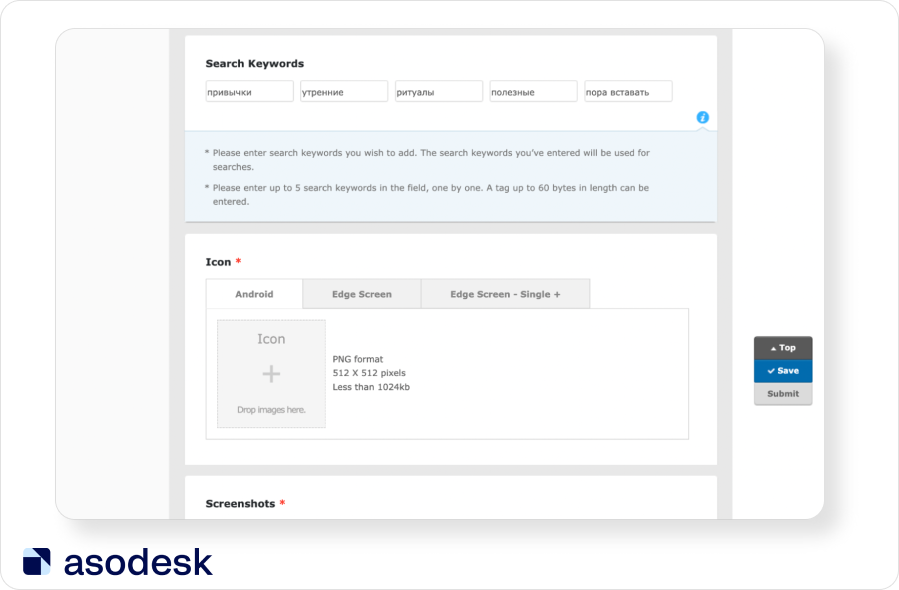 Full Description: 12,000 characters
Below you can see an example of a page in the Samsung Galaxy Store. In many ways, it is similar to Google Play: it also has screenshots, description, ratings, and reviews. Despite the section with Similar Apps, you can also see sections with top apps and apps you may like. Unlike Google Play, on Samsung Galaxy Store you can see to buttons: install now and install on Wi-Fi.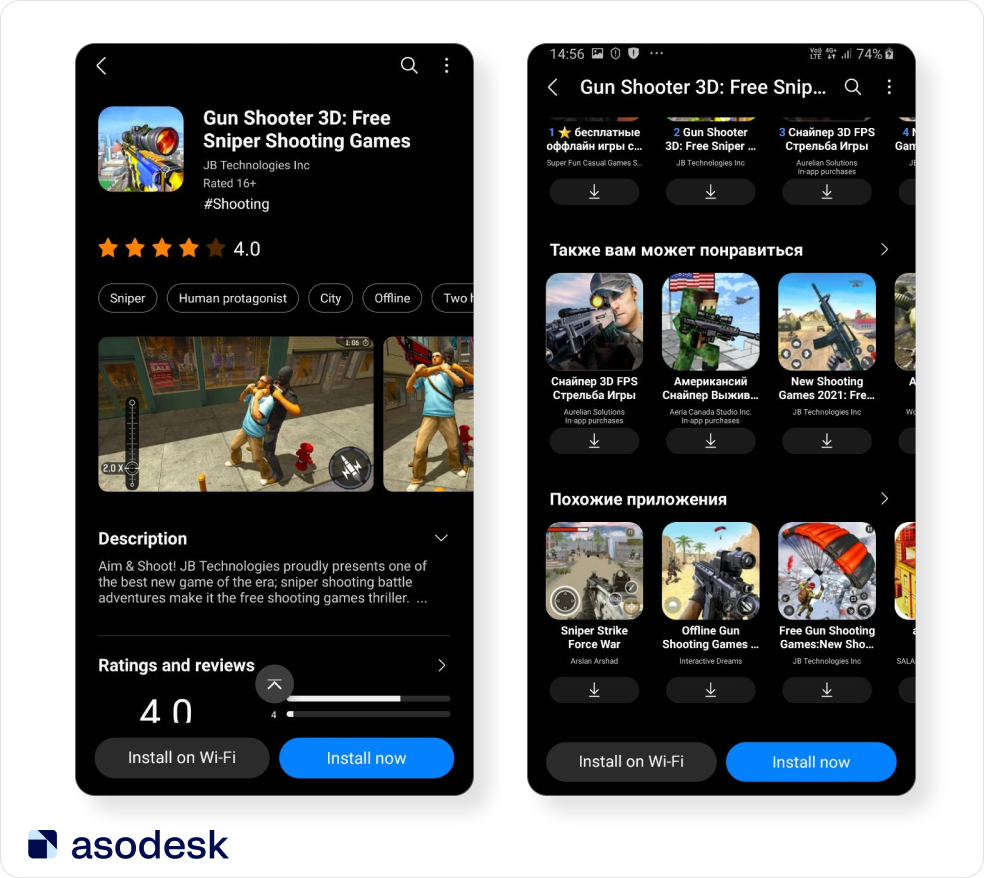 Unlike other app store alternatives, the Samsung Galaxy Store has 12,000 characters available for the description. This allows you to include additional keys with a translation of the description into other languages.
For example, if you found a large number of English keywords in Indonesia, you should write the description in English and then do a brief translation into Indonesian with the keywords found.
Since ASO platforms do not yet provide statistics for alternative app stores, we recommend using keyword frequency from Google Play.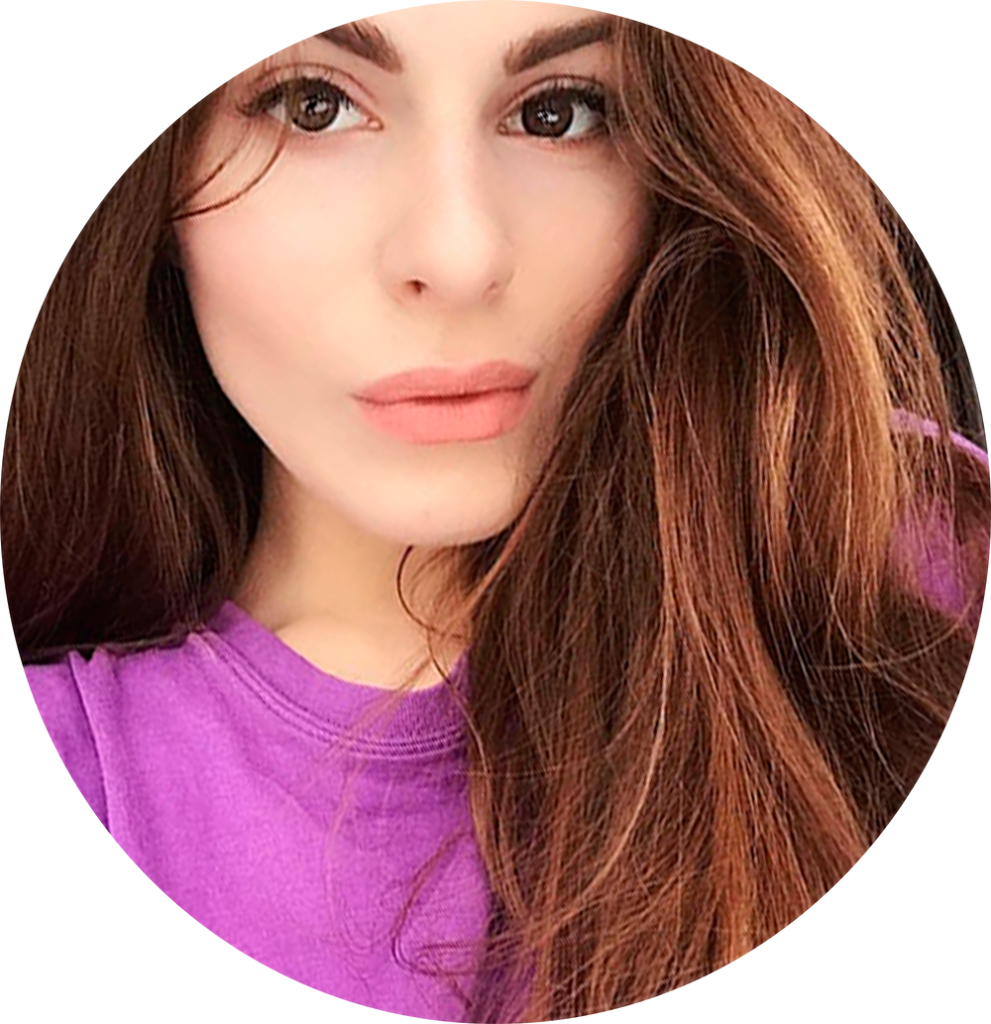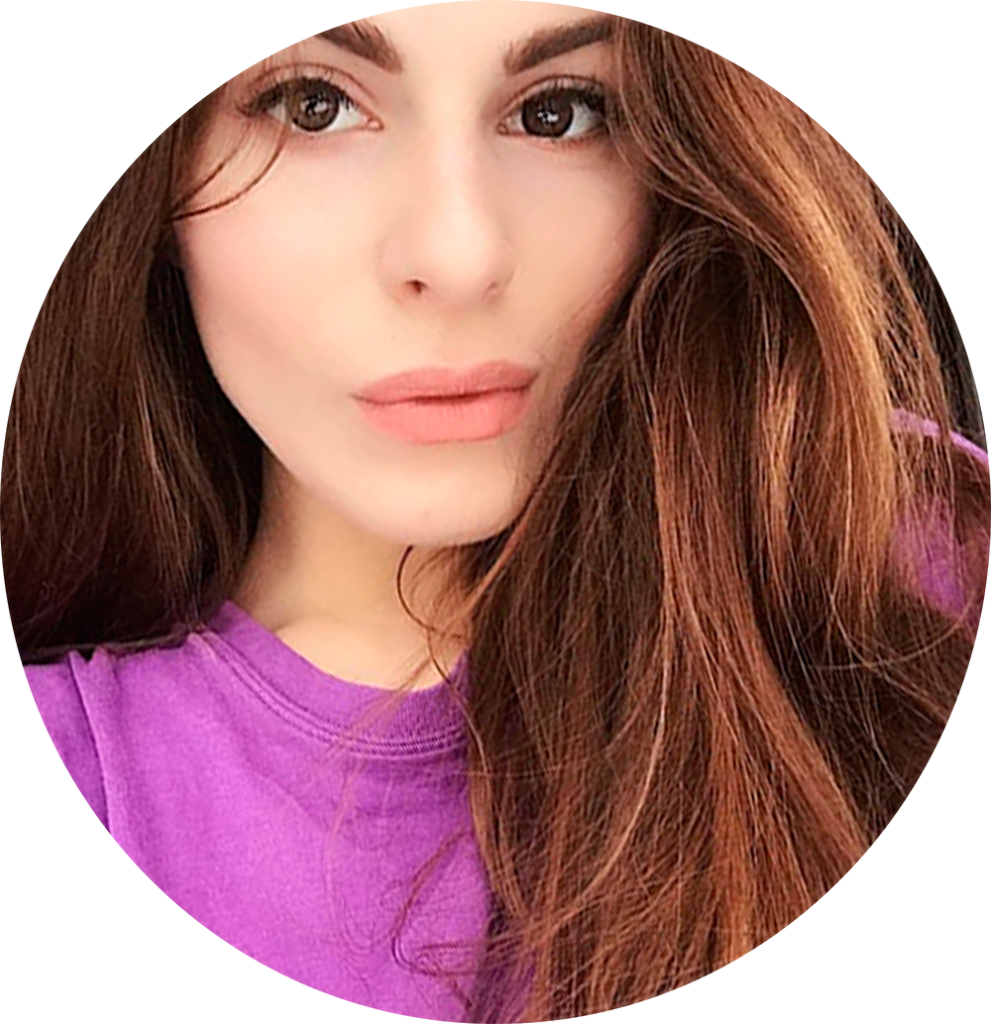 Anna Malova, ASO specialist


When selecting keywords, we focus on their search popularity on Google Play, but of course these figures only provide supplementary information. It is clear that search popularity differs greatly from store to store, but so far there is no tool for working with ASO in alternative stores.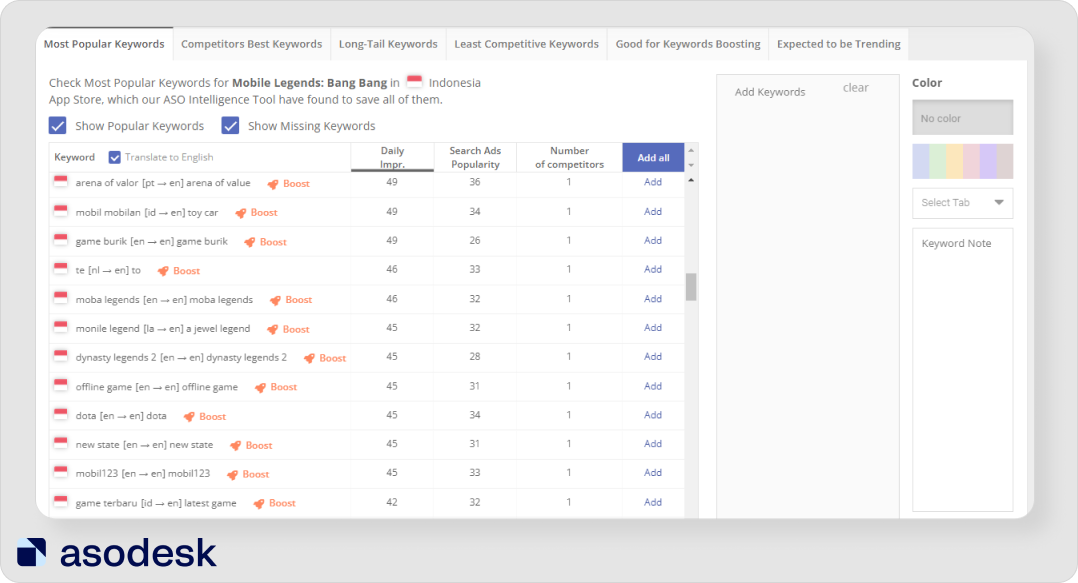 However, keep in mind that the popularity of a keyword in the alternative app store may be significantly lower than in Google Play.
Icon: 512×512, no more than 1 MB in .png format.
Screenshots: minimum 320, maximum 3840 (maximum aspect ratio: 2:1). Supported formats: .png, .jpg.
For the Game category, you can add a Hero Image: 1200×675.
General tips on optimization in the Samsung Galaxy Store
The title, keywords, and full description should be your main priority in indexing. The app can be imported from Google Play.
If you plan to publish the app in several countries, English will be the default language. You can also create an app page in the language of the country you want to work in.
If you are promoting the app in China, information about the app must be provided in Chinese. Otherwise, getting featured can become a problem.
Checklist for working with alternatives to Google Play
1. Since the metadata requirements and ranking principles in alternative app stores are similar to Google Play, opt for the best textual and visual solutions that give you results on Google Play.
2. Developers of app store alternatives do not disclose the algorithms used in their services. Therefore, you should run tests to find the best solutions for your app.
3. Before publishing your app, read the text and graphic metadata requirements for each app market for Android.
4. Alternative android markets may have few competitors in your niche. Therefore, when compiling metadata, consider similar apps from Google Play and adapt their ideas for optimization.
5. Refer to keyword frequency from Google Play, since ASO platforms do not yet provide statistics for alternative app stores. However, keep in mind that the popularity of a keyword in an alternative app store may be much lower.
6. For GetApps and Galaxy Store, use genre keywords with a broad meaning, as keywords with a narrow meaning may have lower popularity.
Subscribe to our newsletter to get digests with App Store Optimization news, as well as useful articles on ASO, mobile marketing and working with reviews.