ASO news digest for June
Published: 08.07.2021
Updated: 08.09.2021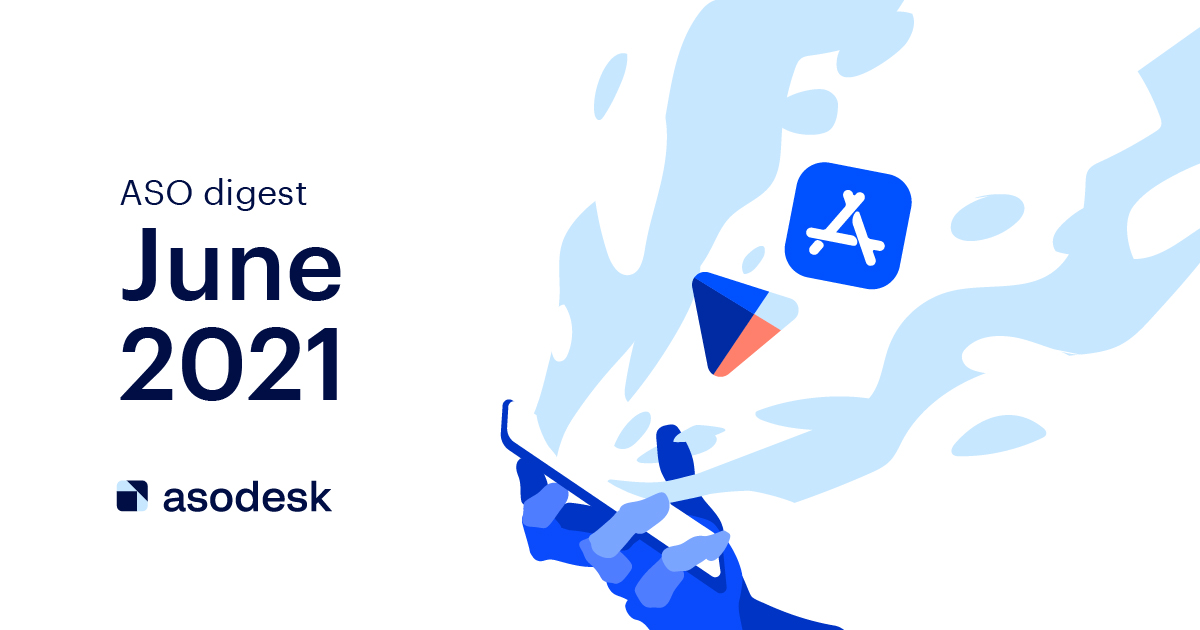 At WWDC 2021, Apple announced new features in the App Store: In-app events, A/B testing, and custom product pages. Google started accepting applications for a fee reduction of 15%. Asodesk was rebranded, changed the interface, and added new tools to automate work with reviews. Read all the top news stories in our digest.
Сontents
App Store news
Updated Apple guidelines
Apple published a new version of the App Store Review Guidelines. In the guidelines, they clarify the rules for publishing applications in the App Store. Important updates are related to the Apple Developer Code of Conduct (sections 5.6 and 5.6.1–5.6.4 of the guidelines).
The most important changes to these sections are:

1. The fight against fraud and the illegal activity of developers is intensifying.
2. The concept of fraud in the App Store is defined in detail (section 5.6.3).
3. It details instructions on recovering an account (section 5.6).
4. Developers can directly report competitor apps' violations.
5. Apple has updated the rules for hookup and dating apps. It is specified that sex work and pornography are banned.
6. Apps with user-generated content must follow the rules, undergo strict moderation, and block messages with inappropriate content.
7. Apple is advising developers that they cannot direct customers acquired through the App Store to make purchases outside of the App Store.
8. Apple has stopped publishing games containing alcoholic drinks on the App Store.
9. Apps that require creating an account must make it possible for users to delete their account.
Apple has made changes to the app publishing process. Developers can appeal and challenge the decision to reject the app. This is stated in the "After you Submit" section of the Apple guidelines. You can point out directly why Apple's decision was wrong and unfair to the developer.
Apple also plans to ban publishers and delete their accounts for misleading ads. This is indicated in section 2.3.1. of the guidelines.
Apple will allow users to stay on iOS 14
With the iOS 15 update, Apple will allow users to stay on iOS 14 and receive important security updates, or upgrade to iOS 15 and enjoy all the new features.
This might make it harder for developers to adjust the app page for different audiences. For example, you are making new custom pages that are not available on iOS 14, so users will not be able to see them.
Apple Search Ads launched in China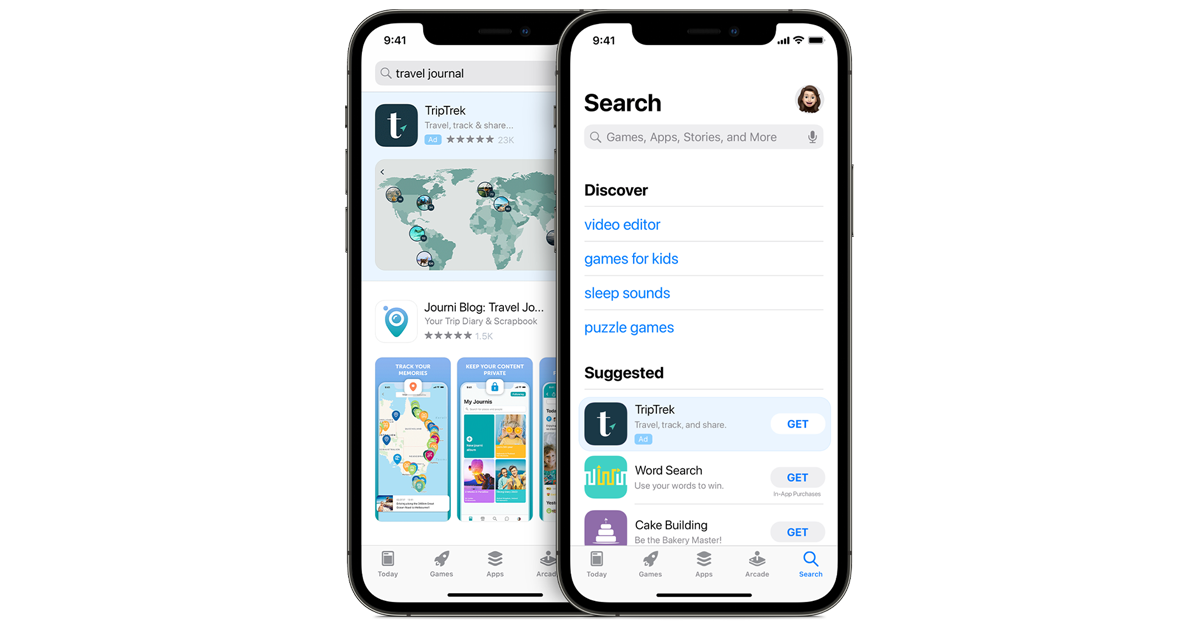 On June 22, Apple announced the launch of App Search Ads in mainland China (excluding Hong Kong and Macau).
Ads in the search tab are not yet available, but you can already customize ads in the search results. It is important to remember that some categories of apps cannot be advertised in China.
Search Ads Popularity (SAP), Apple's official query popularity metric, is available for search queries.
Asodesk has already updated the Daily Impressions (DI) for China. With its help, you can check the number of impressions per request per day. DI is now even more accurate as it takes SAP data into account. See how keyword popularity has changed for your apps in Asodesk.
In-App Events added to the App Store
This tool will allow you to tell users about the following events: challenges, competitions, major updates, premieres, new seasons, special events, and live events. Event cards will be displayed on the application page, in search results, editorially curated selections, and personalized recommendations.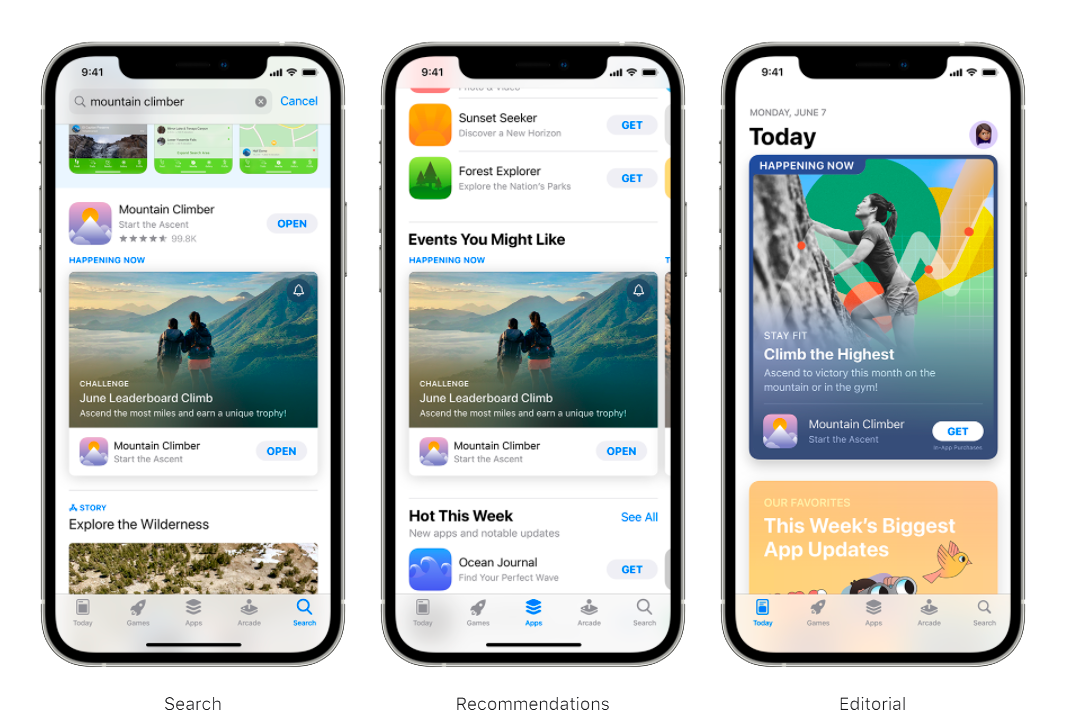 The user will see In-App Events as a card with a title, short description, and an image or video. When you click on it, you can view detailed information, share the event on social media, and subscribe to the newsletter. The new user will be able to install the application from the card and event page.
Run up to five events at the same time. There is no exact information yet about the indexing and ranking of these pages. You can get 150 additional characters in titles and 250 in short descriptions, which will significantly increase semantics, simultaneously launch several in-app event variations, additionally test iterations, and improve audience relevance. Also, events can be featured.
App Store now has A/B testing of the product page
You can now A/B test icons, screenshots, and text metadata on a product page in App Store Connect via App Analytics. You can test up to 3 variations at the same time, the maximum test period is 90 days.
This feature will help indie developers and small teams save money on A/B testing. It is possible that the pricing of popular A/B testing services will now also change.
Competition among smaller teams is increasing as ASO can now be conducted at a lower cost. The new feature can affect ratings and text metadata, as well as change video previews and other visual element trends.
App Store now has custom product pages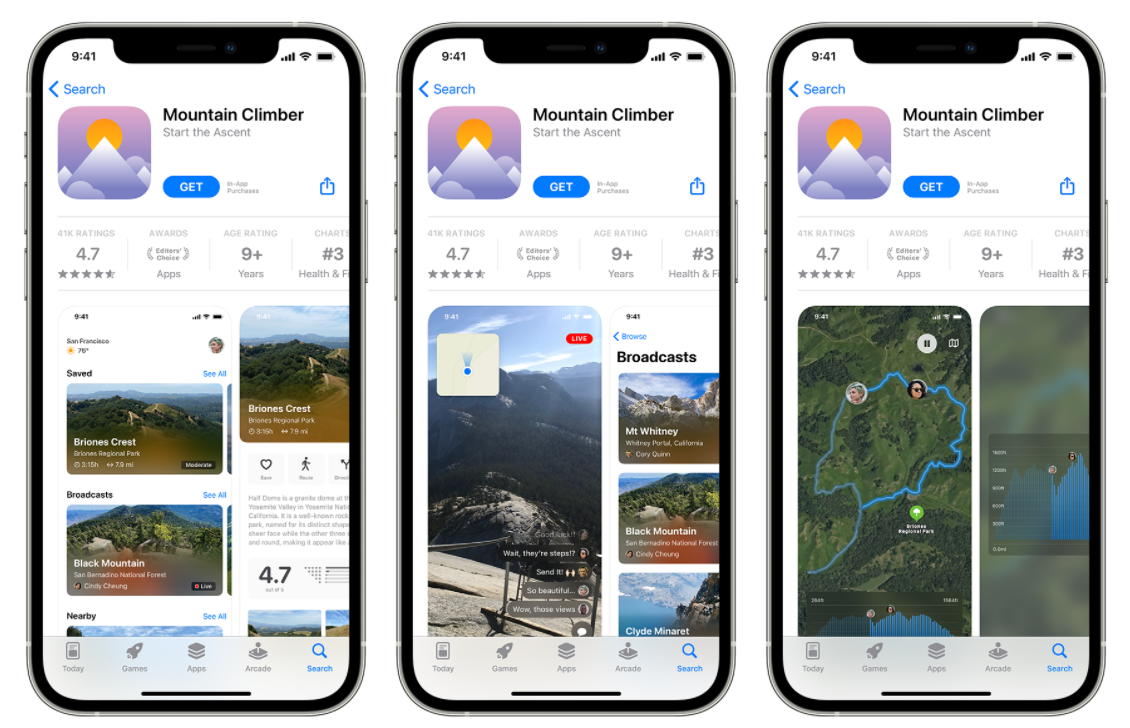 Apple allows you to create up to 35 pages of one app for different audiences. On the page, you can talk about the content and features that are most relevant for each user category. All pages will have a unique URL. For their analytics in App Analytics, pay attention to the following metrics: Downloads, Conversion Rate, Impressions, User Retention Rate, and Average Revenue.
These pages will help you work more effectively with different audience segments, and choose unique metadata for the needs of different users. When targeting a narrow audience, you will get the most relevant traffic.
Google Play news
Google started accepting applications with a fee reduction of 15%
Google has dropped commissions from 30% to 15% effective July 1 for developers who applied in advance. Those who apply for the program after July 1 will receive a fee reduction from the next month.
The new terms of the program imply that in the future the commission from the first million dollars of all participants will be reduced from 30% to 15%. In 2021, this 15% commission applies only to the first $500,000, not $1 million.
Google will allow users to disable advertising ID
Now users can reset their advertising ID at any time or prohibit its use in targeted ads.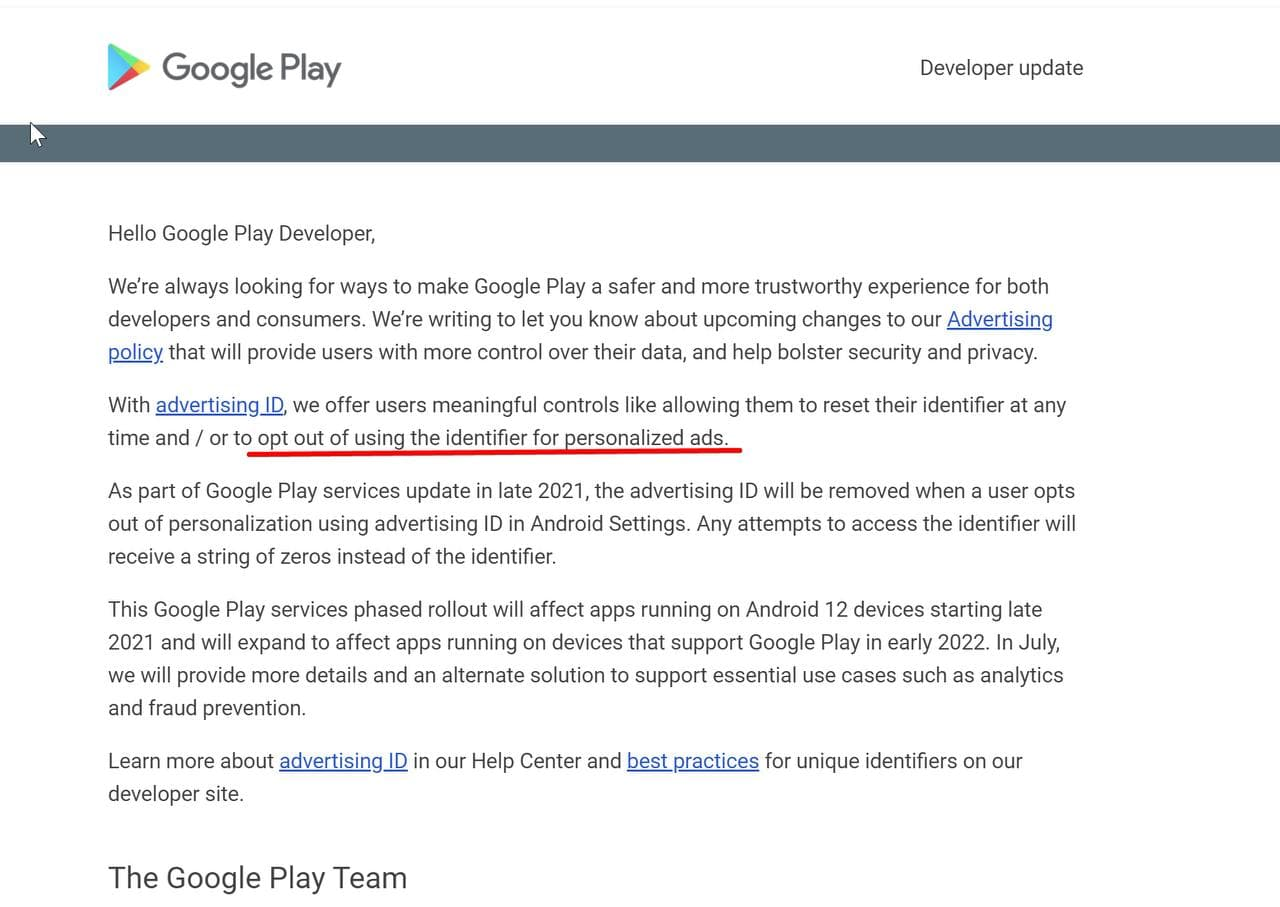 You can disable tracking in the OS settings. Contrary to Apple's policies, Google ID will not be disabled by default if the user has not given permission to use the data.

These changes will negatively affect the tracking of ad campaigns results and their further optimization. It will become more difficult to target narrow audiences and use remarketing. Campaigns with maximum automation capabilities will increase in popularity and demand even more.
Amazon Appstore news
Amazon Appstore will reduce commissions from 30% to 20% for developers with less than $1 million in revenue
Amazon announced that starting Q4 2021, Appstore fees will drop to 20% for small developers.
Amazon's Appstore Small Business Accelerator Program is very similar to Apple's. Amazon plans to reduce the commission only for developers whose income for the previous calendar year did not exceed $1 million. As soon as the developer starts earning more, the commission will return to 30%.

All developers with up to $1 million in revenue will also be able to receive 10% cashback in coupons for AWS services, which include databases, cloud storage, and various analytics services.
Windows 11 will run native Android apps
When announcing Windows 11, Microsoft presented how Android applications will work in the OS. The Amazon Appstore will be used to run Android applications on Windows 11. The apps will be available in the new Microsoft Store. Once installed, they can be pinned to the taskbar or placed next to standard Windows applications.

It is not yet clear how ASO will work in this application emulation, but this can potentially become another source of traffic and bring opportunities for product development.
Asodesk news
We have rebranded Asodesk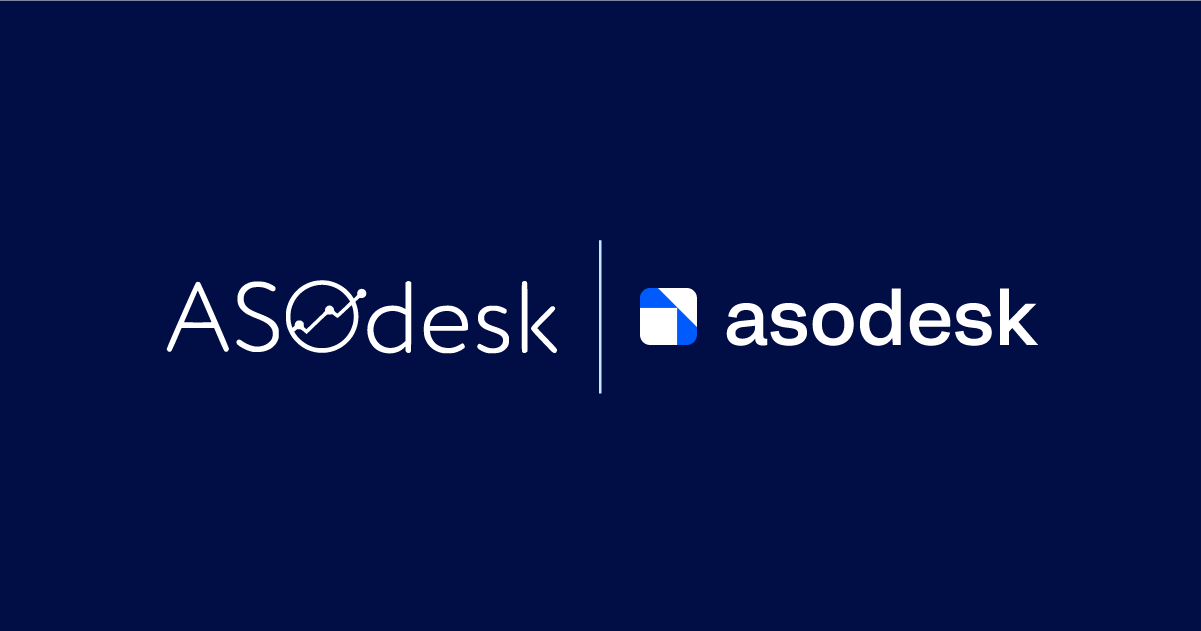 Over the past five years, the company has not undergone a constructive rebranding, and the logo has not changed since Asodesk was established. In honor of the company's anniversary, we have updated its corporate identity. Now it creates a more reflective image of Asodesk, a company that strives to help with the challenges of promoting mobile businesses. Learn more about what we changed and why.
Asodesk has an updated interface
We took the first step in the comprehensive redesigning of the Asodesk interface, by completely changing the navigation bars in the user's account. New panels will help you navigate the system faster.
What we did to improve the Asodesk interface:
1. Divided the old menu into two parts: main menu for working with tools that do not require app selection and app menu that includes tools used for specific applications.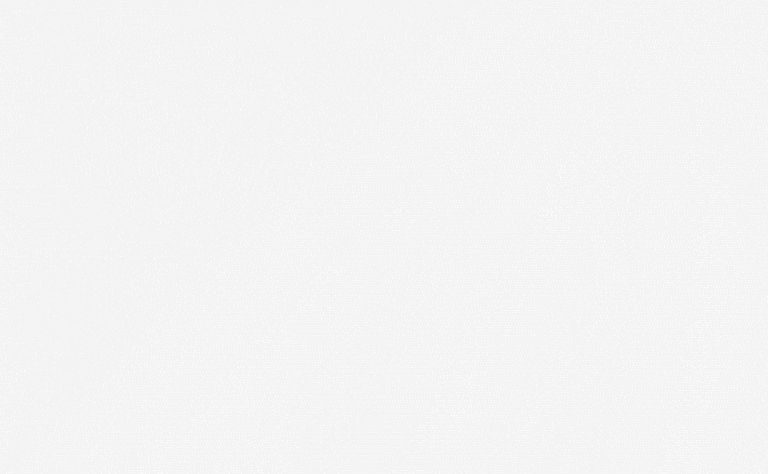 2. Added the "Favorites" function, which allows you to save your most frequently used tools at the top of the menu and sort them.
3. Created a page with all tool sections when switching to the application.
4. Changed the design of the header, made it lighter and removed unnecessary elements.
Read more about the update in this article.
Asodesk now automatically responds to reviews and selects tags for them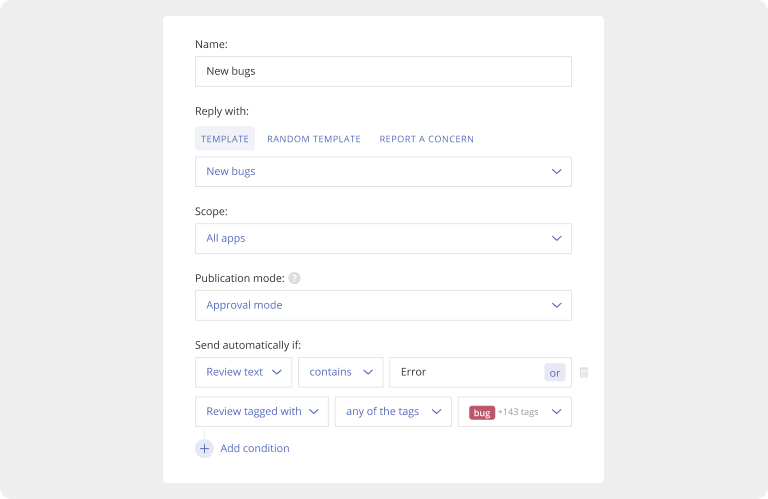 Asodesk has new features to automate work with reviews, so you no longer have to work with each review manually. We've added Auto-replies and Auto-tags tools that let you automatically respond to reviews and tag them. We have also simplified work in the Tags section. Read on to learn how to use the new features.
You can now integrate ASOdesk with Zendesk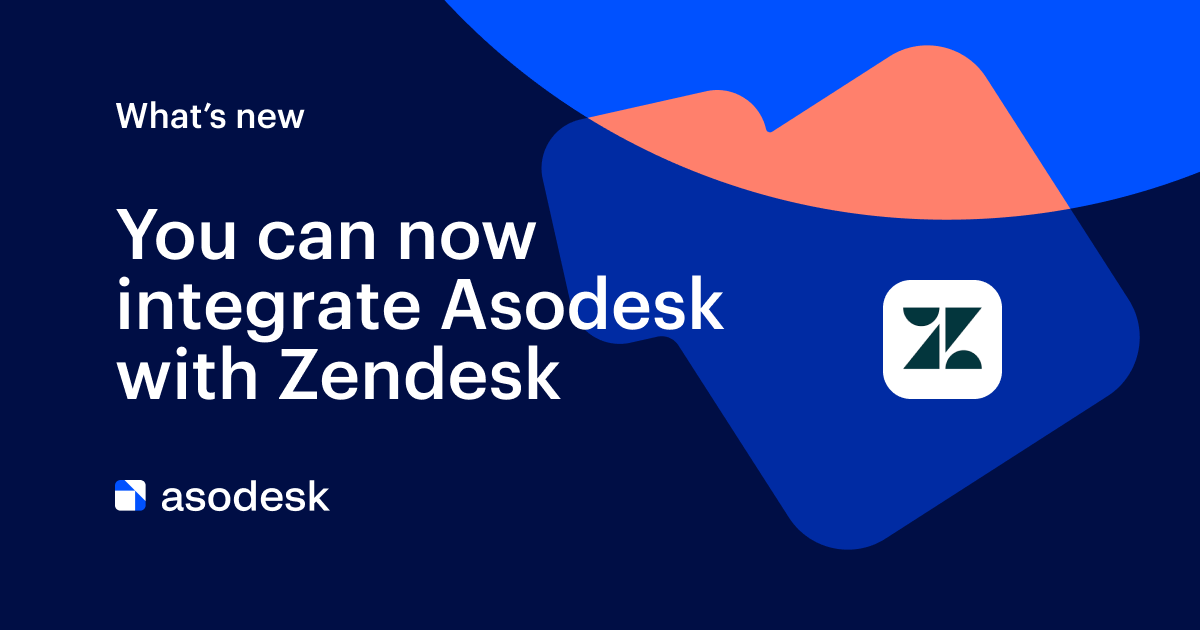 You can now import reviews from app stores into Zendesk using Asodesk. This feature will allow you to respond to user reviews from the App Store, Google Play, and other sources in one place. You can transfer all reviews, or only reviews with specific parameters. Read how the integration works here.
If you require integration with a certain platform to work with your app more efficiently, please write to hello@asodesk.com. We will try to add a new feature.