App Soft Launch: 2020 Strategies, Rules and Trends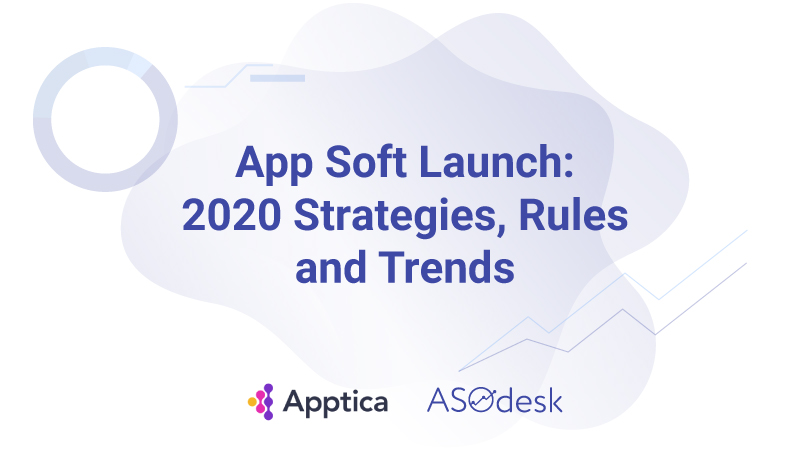 An app soft launch means only releasing your app in selected countries or stores. The main aim is to test your app, for aspects such as bugs, crashes, design, monetization methods, and marketing strategies, before you release it globally.
A soft launch is equally important for indie developers, as it is for big publishers. Here we run down the top app soft launch strategies for 2020, as well as the rules and trends you should keep a note of.
Complete thorough market research 
Before you start to plan your launch, you need to make sure you have a deep understanding of the mobile app market. Questions such as: what is currently trending, what type of apps are most downloaded, and where are the gaps in the market, will all help you create a solid soft launch plan. 
Two other key areas you should research are your target audience and your competitors. Understanding your target audience will give you a clear idea of how to reach them. Whereas looking in-depth into what your competitors are doing will help you focus on good and bad practices. App features, name, design, marketing, and monetization are all things that you should take note of before you launch.
Get all freshest trends on the mobile marketplace – download the Report for Mobile User Acquisition Trends in 2020 for free!
Choose the right countries for your soft launch
Choosing where to launch your app should be the next step in your soft launch plan. The key is to focus on a country that has an overall similar culture to that of your target audience and market.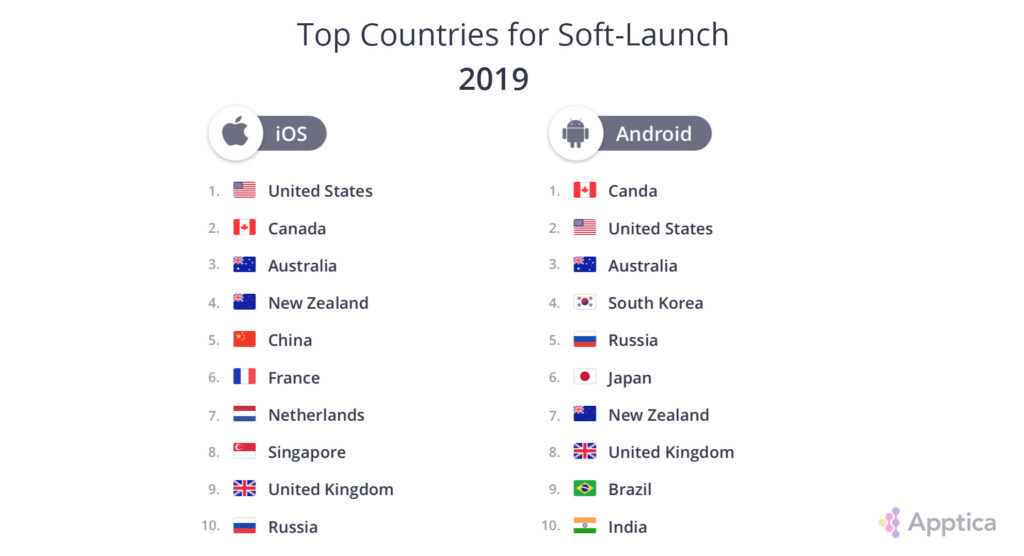 Canada, New Zealand, and Australia are the most popular soft launch countries of choice for both iOS and Android. Unfortunately, these geos are becoming more and more expensive every year, so here are a few ideas of not expensive and yet relevant regions to launching different types of apps in 2020.
● Latin America – Brazil is a top growing country in the following categories; hyper-casual, casual, and social casino. Analytics has also found that users in Latin American countries download and play the most mobile games.
● The Netherlands – A high percentage of the population speaks English, despite its high multicultural background, and is seen as the European business center.
● Russia – A large country with a high percentage of mobile game lovers. It is also the 9th most contributing country to the App Store.
● The Middle East – Saudi Arabia and Egypt are the fastest-growing markets in mobile games and hyper-casual categories.
● Australia and New Zealand – Out of the 5 most profitable apps here, 4 are online casinos.
Have a clear idea of what you are testing 
It sounds obvious, but have a clear definition of what you are testing, and how you're going to measure it is a crucial aspect of a successful app soft launch. The most effective way to do this is to define your KPI's, this way you know exactly what metrics to focus on, as well as your end goal.
While a soft launch should, of course, be to identify bugs, and test server infrastructure, that shouldn't be your only focus. Make sure you also make a note of your app design, user interface, and different ASO aspects.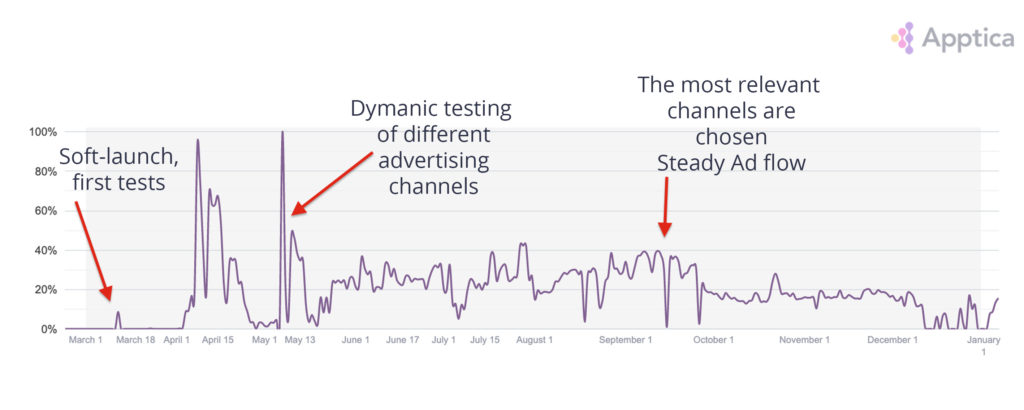 Ad testing is also a crucial point during soft-launch. Experts advise testing applications with UA technics in mind. Eventually, publisher can't monetize an application that does not have a large user base, so user acquisition technics such as ASO and advertising remain a very important part of the process.
Usually, the first ad tests go along with the soft lunch, publisher tests several creatives of various formats (for example, video, banner, playable ad). Then, after release, the UA team actively tests various ad networks, ad creatives, and geos to find the best possible channel.
Set up a working monetisation strategy
It is likely that you are looking to earn revenue from your app. In which case it is essential that you use your soft launch to come up with a functional and effective monetization strategy. If you're launching a paid app, then this part is a little more simple. A free app, however, will require you to look into in-app ads, as well as in-app purchases. The key is to ensure everything is set up beforehand so you can fully test it during your launch, rather than adding purchases here and there as you go. Plus, this way if your strategy doesn't work you have time to re-think and optimize it before you launch globally.
3 Best-kept secrets for building an effective mobile Ad Monetization model
Fully test your marketing strategy 
Your app soft launch should be used to A/B split test different marketing strategies, so you can use the most effective marketing campaign when the time comes to take it global. This should include the testing of many different aspects; creatives, formats, designs, channels, platforms and more. And remember, the key to creating an effective marketing campaign is fully analyzing the data from the soft launch.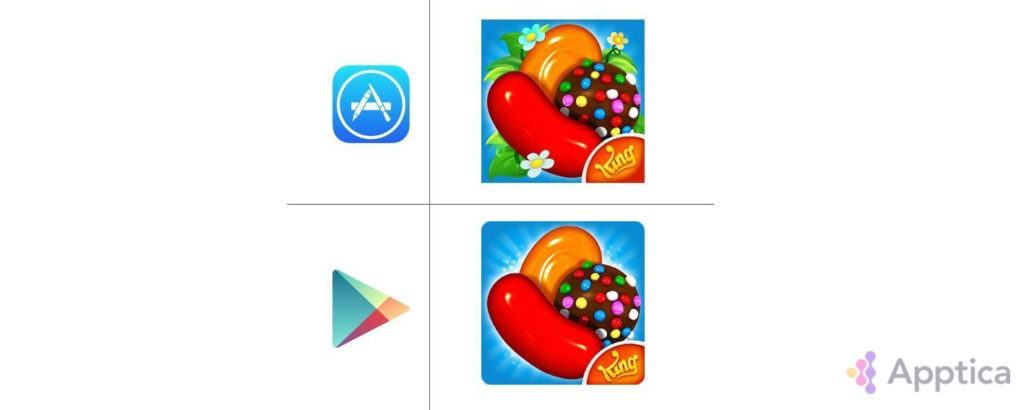 To sum up, a soft-launch requires a deep study of the market. The process commits the team to be very motivated, careful and proactive in order to optimize the app the best way possible and make the most profit out of the launch.
Written by
Natalie Stepanova, Head of Marketing & PR at Apptica