Referral program: invite colleagues to ASOdesk and get bonuses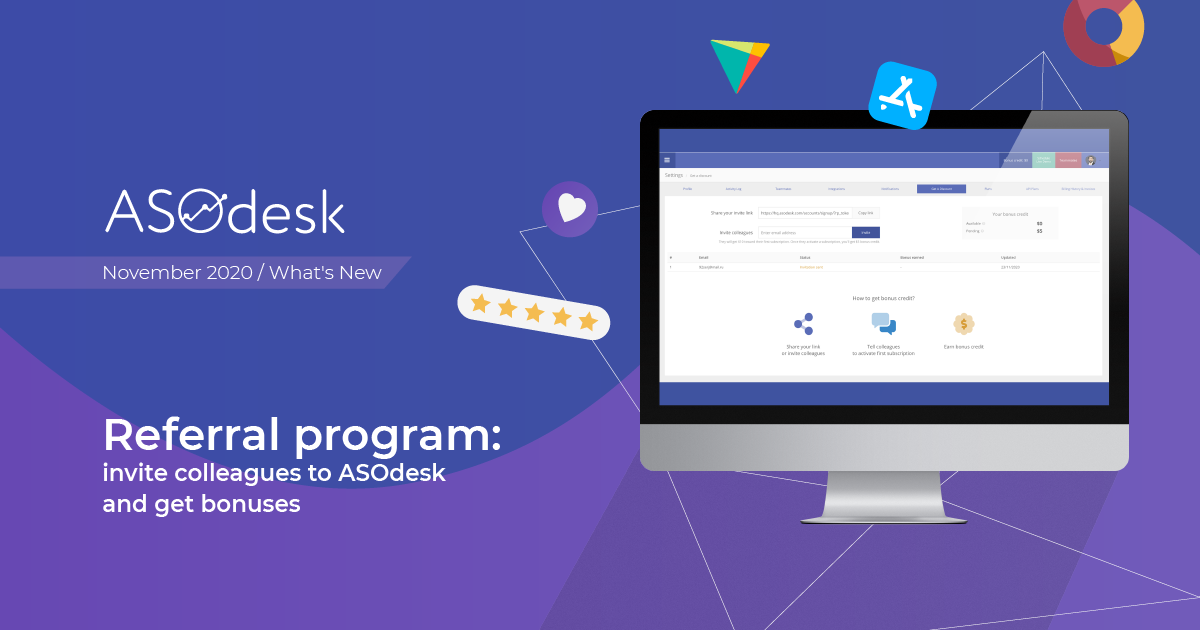 We have launched a referral program. Now every ASOdesk user has a unique link that can be sent to colleagues and friends. Invite users, save on ASOdesk services and subscriptions!
Anyone who registers in the ASOdesk system using your link will get $10. You will get $5 if your friend subscribes to ASOdesk.
Bonuses can be spent on tariff plans and API in our system.
Share the link or send an invitation by email. In your table, you will see the statuses of those who have registered and activated the subscription.​
Now is the best time to tell your friends and colleagues about ASOdesk. Until December 6, your friend can save up to 45% on ASO.
Find your link is in "Settings" ➡ section "Get a Discount".
Start optimizing your app with ASOdesk
No credit card required