Digest ASO News, January 2021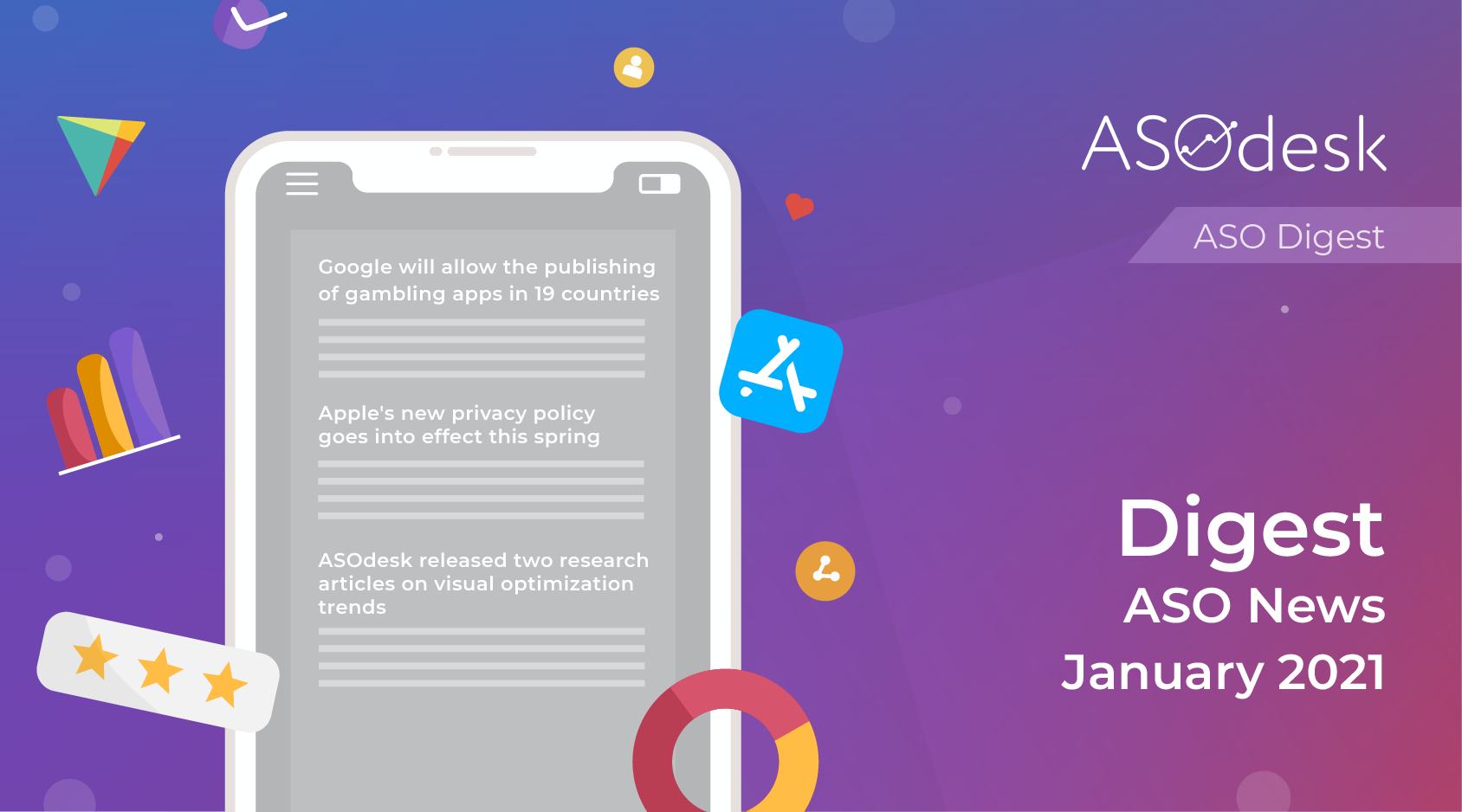 Google will allow the publishing of gambling apps in 19 countries. Apple announced the approximate starting date of the new privacy policy. Huawei improved the design of AppGallery. ASOdesk released two useful research articles, and became a sponsor and participant of the WN Conference.
Google news
Google added position change indicators
Now in the lists of popular applications, you can see whether the application is rising or falling in the charts. This is indicated by an arrow pointing up or down. It is not yet shown how and for what period the positions of the application have changed.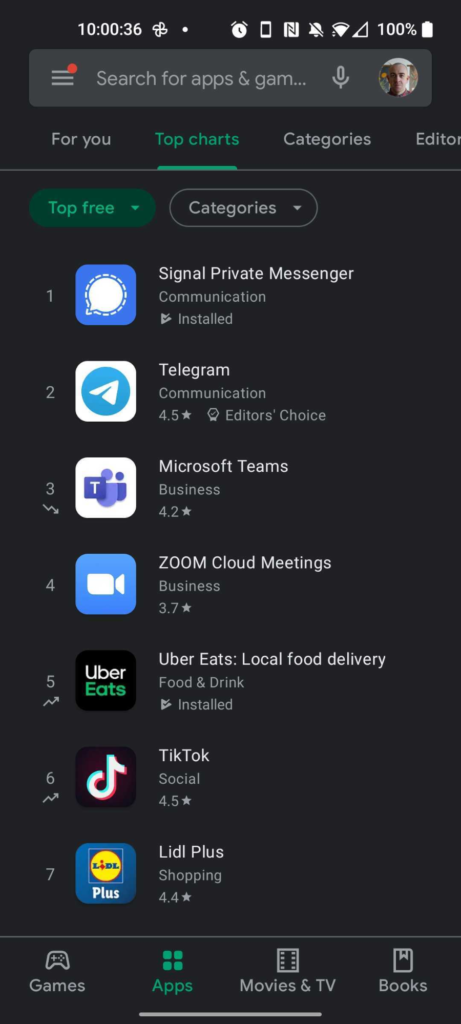 It is unlikely that this innovation will significantly affect the install conversion rate.
Google will allow the publishing of gambling apps in 19 countries
From March 1, 2021, gambling apps can be published on the Play Store if they meet Google's requirements:
Licensed and authorized applications of the following categories are allowed: online casino games, lotteries, sports betting, daily fantasy sports.
Gambling will be available in the following countries: Australia, Belgium, Germany, Denmark, Spain, Canada, Colombia, Mexico, New Zealand, Norway, Romania, USA, Finland, Sweden, Japan, UK, Romania, France, and Brazil.
To be approved, an app must comply with Google Play restrictions and policies, and submit an application. In this case, the developer must provide a valid license to carry out gambling activities in the countries where the application is available.
Loyalty programs that reward users with material or cash prizes will be allowed. In this case, the programs must comply with the law and do not require an additional license.
Advertising of gambling games, contests, and competitions with real cash prizes is allowed if a number of conditions are met.
You can read all rules, restrictions, and publishing terms for gambling apps in Developer Program Policy.
Google Play may return to Honor this spring
Honor smartphones that will be released after the separation of Honor from Huawei will no longer have an AppGallery store. The company is preparing a line of new smartphones with Google support.
CEO of Honor, George Zhao noted that the company is currently negotiating a partnership with Google.
Mobile Research Group analyst Eldar Murtazin believes that the brand's abandonment of the AppGallery ecosystem will reduce developers' interest in this platform. This could worsen Huawei's already precarious position.
Apple news
Apple's new privacy policy goes into effect in early spring
With the introduction of the new policy, developers will be required to request permission from users to track data. This requirement will now be effective starting with the upcoming beta update and will be available to everyone in early spring with the release of iOS 14, iPadOS 14, and tvOS 14. Users will be able to check which apps have requested permission to track them in settings.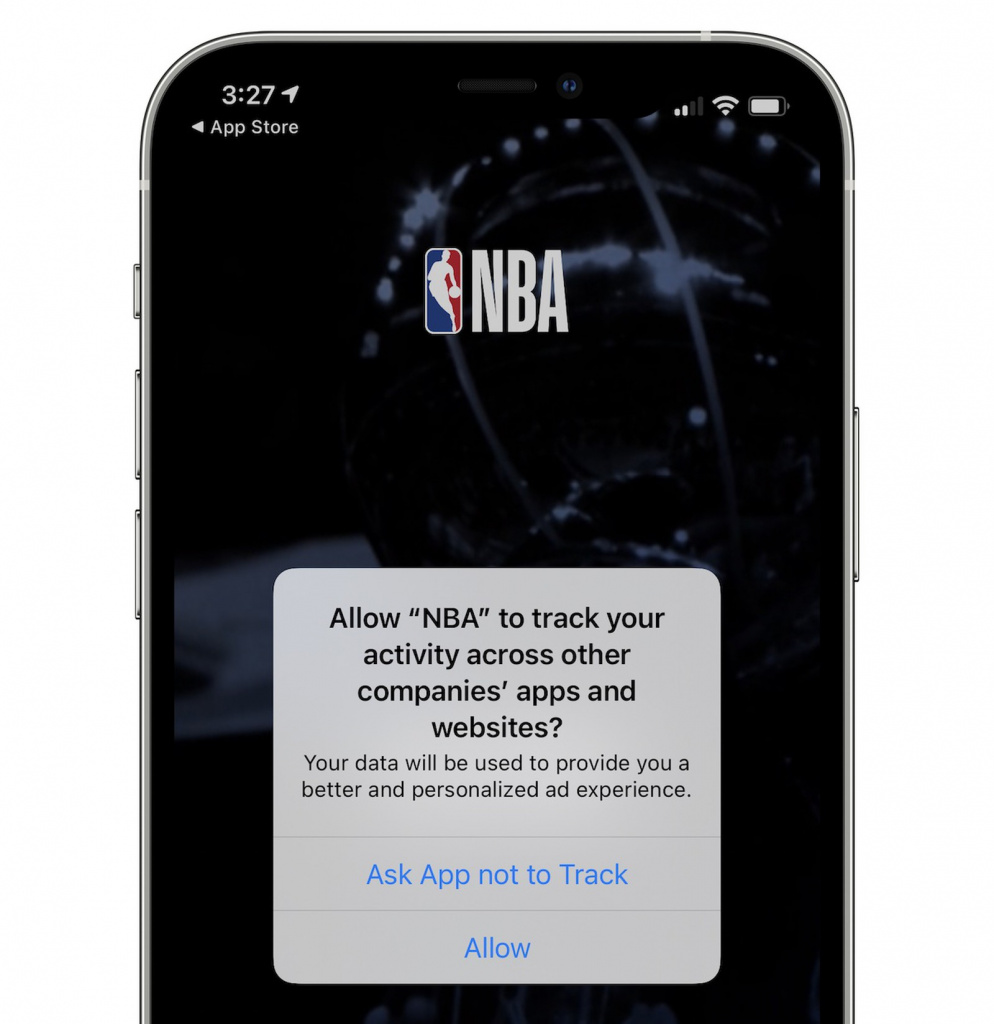 Apple recommends that you test your app's AppTrackingTransparency implementation as soon as possible. Without the user's permission, developers will not be able to track their data and the advertising ID of the device will be zero.
In the upcoming iOS and iPadOS release, Apple promises to enhance SKAdNetwork and add support for Private Click Measurement for apps. Private Click Measurement will measure the ad campaigns that direct users to websites while maintaining their privacy.
Some applications have already started implementing the IDFA requirements.
App publishers are putting false data on App Store privacy labels
The Washington Post published an article on how apps show users false information. Jeffrey Fowler has tested a few dozen apps in the App Store. More than a dozen contain false information. They include Satisfying Slime Simulator, Match 3D, Rumble social network, and PBS Kids Video.
Apple does not verify information prior to publication and expects the developers to be honest. Labels say "This information has not been verified by Apple."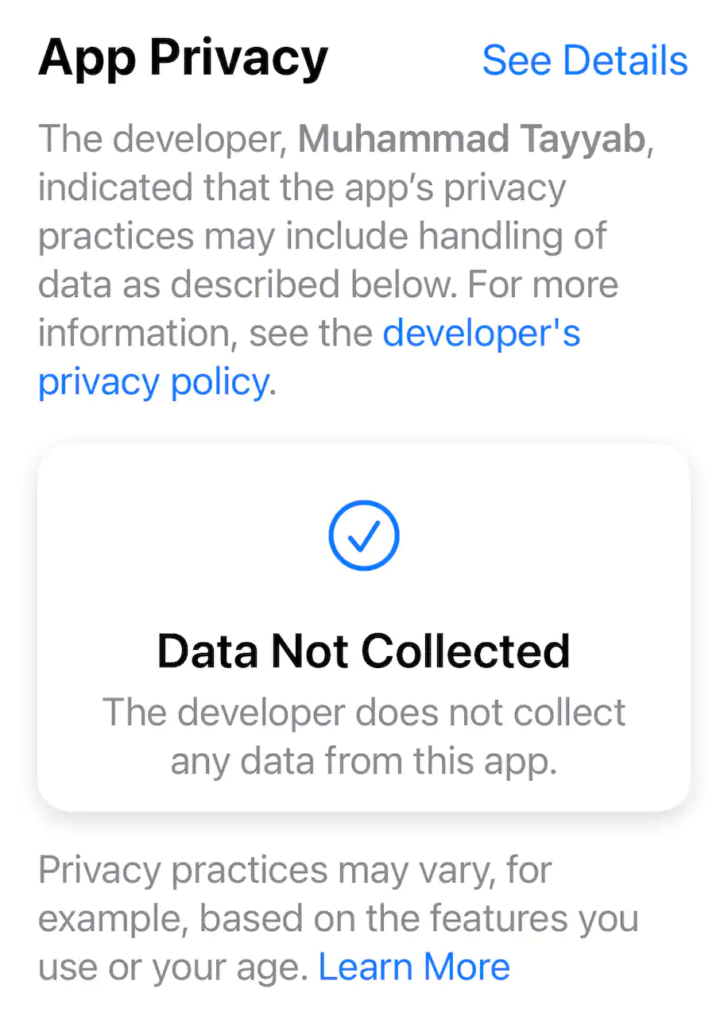 The company promises to reject updates from developers who provide false information or to delete such applications. The journalist sent a letter to Apple describing the privacy concerns, but the applications that were mentioned by Jeffrey remained the same.
Some developers disregard Apple's policy. For example, on January 18 there was still no information about tracking data on Google app pages in the App Store, although this should have been done on December 8.
Apple has clarified some areas of the developer guidelines
While we were preparing the digest for January, another important event happened. On February 1, Apple updated its guidelines for publishing apps to the App Store. The company added 15 amendments, including those that contain subscription services, donations, app descriptions, and promotion bans.
Here are four important amendments from the guidelines:
2.3. Clarified the information that must accurately reflect the app's core experience: "Make sure all your app metadata reflect the app's core experience and remember to keep them up-to-date with new versions."
2.3.7: Don't try to pack any of your metadata with trademarked terms, popular app names, pricing information, or other irrelevant phrases just to game the system. Apple may modify inappropriate keywords at any time or take other appropriate steps to prevent abuse.
3.1.1: Gift cards, certificates, vouchers, and coupons which can be redeemed for digital goods or services can only be sold in your app using in-app purchase. Apps may use in-app purchase currencies to enable customers to "tip" the developer or digital content providers in the app.
3.1.2: Games offered in a streaming game service subscription may offer a single subscription that is shared across third-party apps and services; however, they must be downloaded directly from the App Store, must be designed to avoid duplicate payment by a subscriber, and should not disadvantage non-subscriber customers."
Read the full list of requirements here.
Huawei news
Huawei has changed the App Gallery interface and added the "Popular" tab
AppGallery currently offers apps in 18 categories, including games, social networks, entertainment, education, news and reading, photo and video, food and drinks, transport and tickets, shopping, and other tools.
AppGallery now has a tab with popular applications and games. You can download applications from the search without going to their page. AppGallery app previews will contain editorial content: articles, expert guides, and reviews.
Twitter user Rodent950 shared a video showing the updated AppGallery. He notes that Huawei's store is very similar to the App Store.
Below the "Interesting" tab there will be the "Campaigns" and "Gifts" tabs, which Huawei says are some of the most popular features among active users.
On the "Campaigns" tab, there are promotions such as "Lucky Draws", money back offers, and other challenges. In the "Gifts" section, users can see which developers offer free services, for example, premium accounts.
The new version of AppGallery is available in some European countries, including Portugal, Belgium, Ireland, Switzerland, Austria, Ukraine, Lithuania, Hungary, Liechtenstein, Spain, France, Great Britain, Italy, Germany, Poland, Turkey, Romania, Czech Republic, Bulgaria, Sweden, Finland, and Norway.
Huawei has released a desktop version of AppGallery
AppGallery for computers only has few applications so far and its interface is very simplified. However, this innovation already gives Huawei the opportunity to compete with Apple's Mac Store. The desktop version has applications of different categories and a section with software that you do not have to install.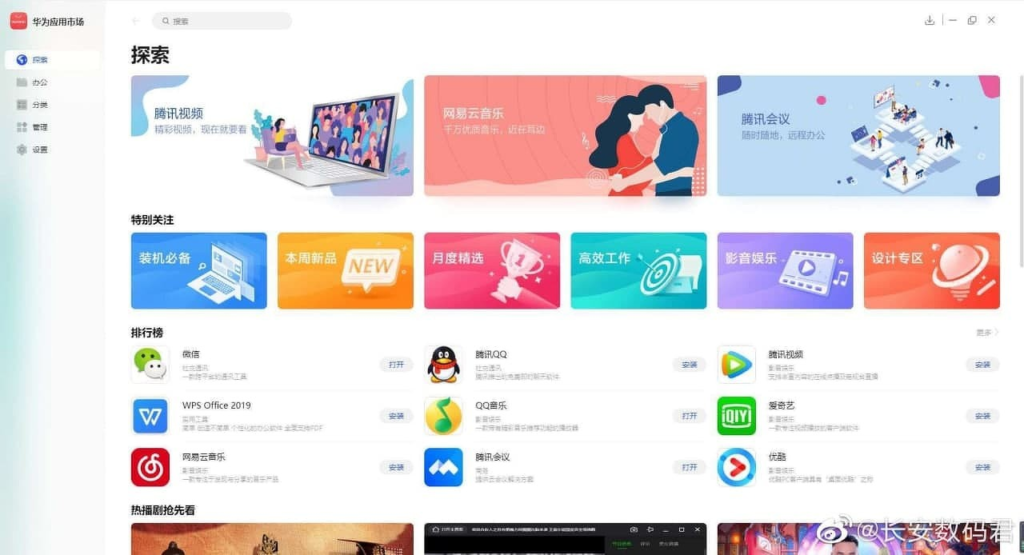 ASOdesk news
ASOdesk research on app and game page visual optimization trends in 2021
With the help of ASOdesk tools, we have collected statistics on the design of icons, screenshots, and videos of 100 applications and games from the top of the App Store and Google Play. Find research on app and game visual optimization trends.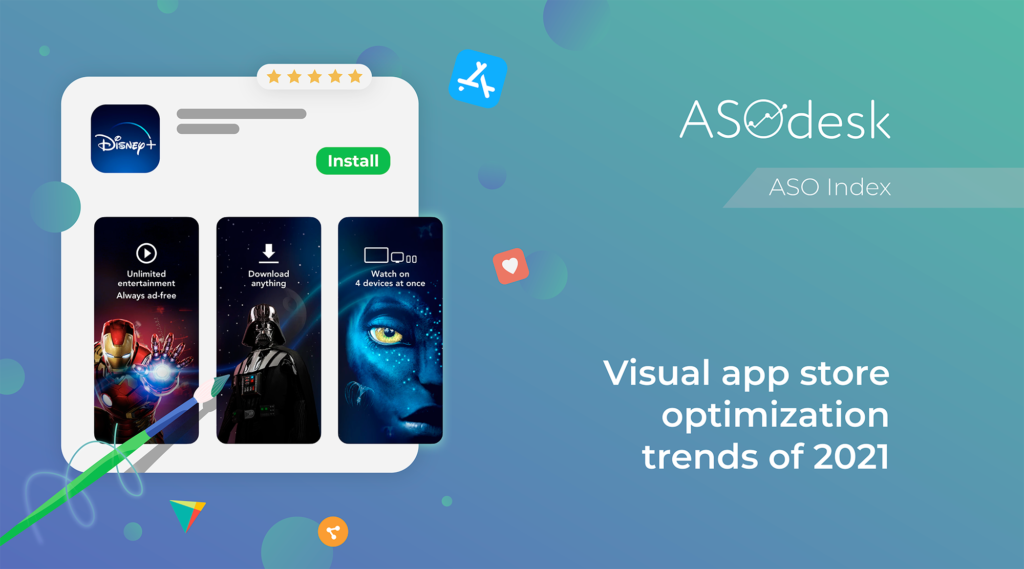 During our research, we learned that most app developers design icons and screenshots in a minimalist way; the most popular background color for icons and screenshots is white. Most publishers don't use video. Read more about our research results and insights here.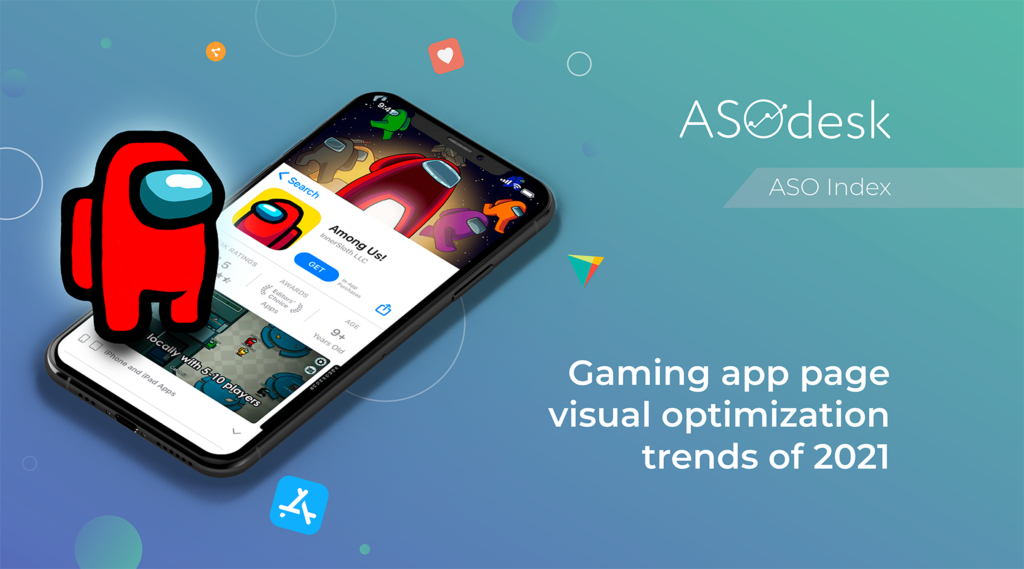 On the contrary, icon publishers use bright colors in their designs, mostly blue. The vast majority of game publishers don't edit screenshots, and simply publish screenshots of the gameplay. About half of the publishers on the App Store and Google Play use video. Read more about other research results in this article.
ASOdesk and MY.Games presentation at the WN Conference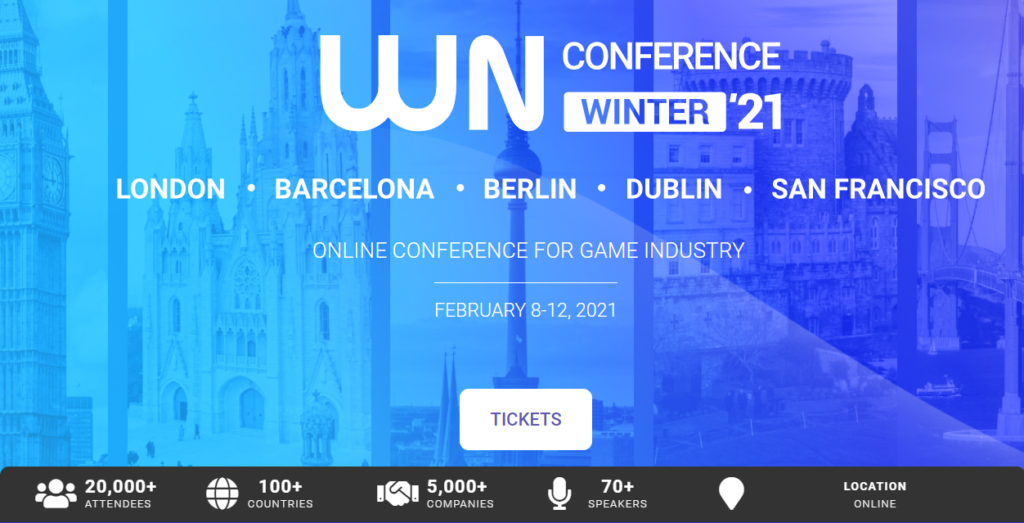 ASOdesk became a sponsor and participant of the WN Conference — the largest conference in the European gaming industry. With over 20,000 online attendees, White Nights brings together key companies from all around the world. The conference will be held online on February 8–12.
ASOdesk expert Artem Tkachuk will perform together with Anna Shopina and Yulia Shiryaeva from MY.Games. Speakers will discuss how gaming businesses work with organic user acquisition and conversion rate optimization in 2021.
ASOdesk will share a study of games in the Apple Store, and discuss which categories are the most accessible for entry, where organic traffic is, and the volume of organic traffic per month by country and category. The performance will take place on February 9 at 12:00 (UTC+1).
MY.GAMES will share insights on organic traffic, Google Play Explore, paid traffic, and localization. The presentation will also cover building the system of effective interaction between ASO and UA teams.
Register for the conference and keep updated on the latest events in the gaming industry.