Why should you avoid using ASO services based on data from iOS 1O?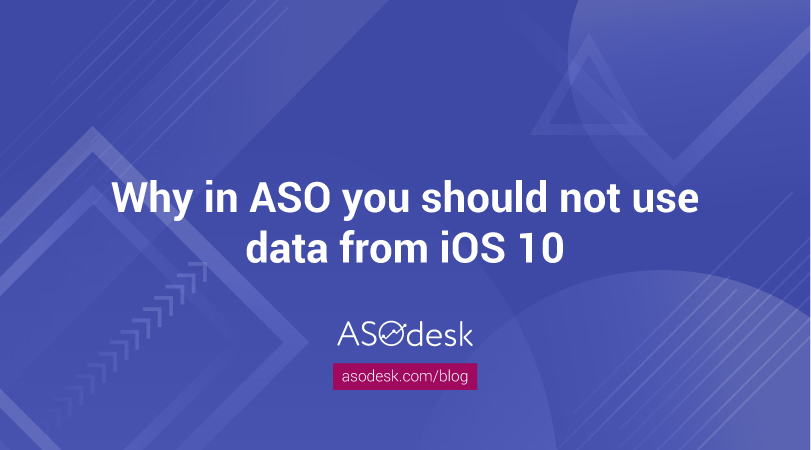 One thing that is very important for App Store Optimization is data accuracy; that is why you should choose ASO tool wisely. Starting from iOS 11 the App Store in search listing started showing Apple Search Ads, Developers pages, Stories, in-app purchases, and subscriptions.
It is essential to keep in mind all these changes because you need to track the actual ranking of applications in the top charts and the search listing. For example, there are still ASO services that show the ranking of apps in the tops and search listing, relying on data from iOS 10.
If we look at the screenshot taken from an iPhone with an iOS 11 or higher, we will see a list of apps. The screen shows the top free apps in the US App Store on July 18.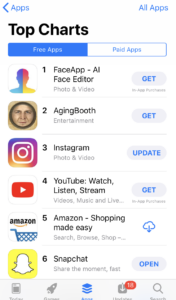 Below are examples of two services that show the Top Free Apps on the US App Store for July 18th. Both services show different lists of apps comparing to the top app charts from the device iOS 11 or higher.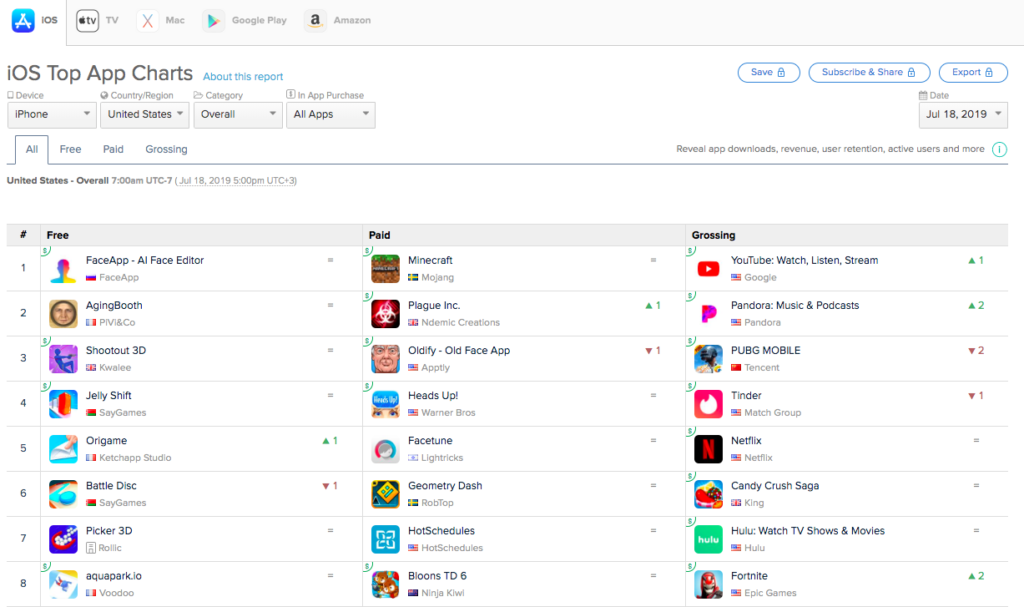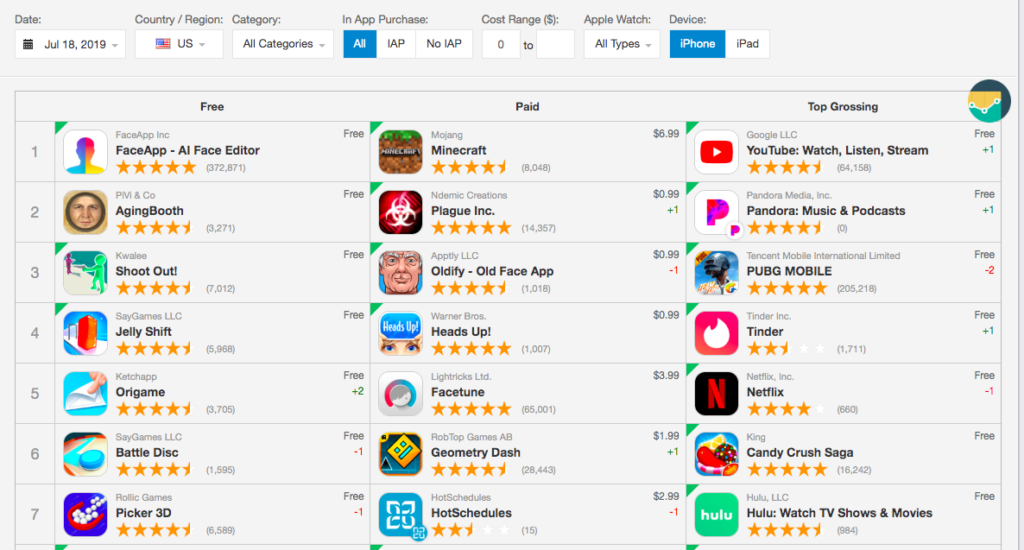 App's search ranking for keywords
We will compare data from the search listing on the App Store on the device and in the ASO tools. For example, we will check the keyword "flights." Let' see which application will be listed in the first place in the search results on the US App Store.
In the first screenshot, there is a Story with a selection of applications, and then the app named Kayak.
What do show us data from the ASO services?
The first 2 examples demonstrate the search listing on the App Store, which still relies on the data of the iOS 10 API. Kayak application has the first rank in search results by the keyword "flights." But on the App Store search listing on the device, the first place is taken by Story.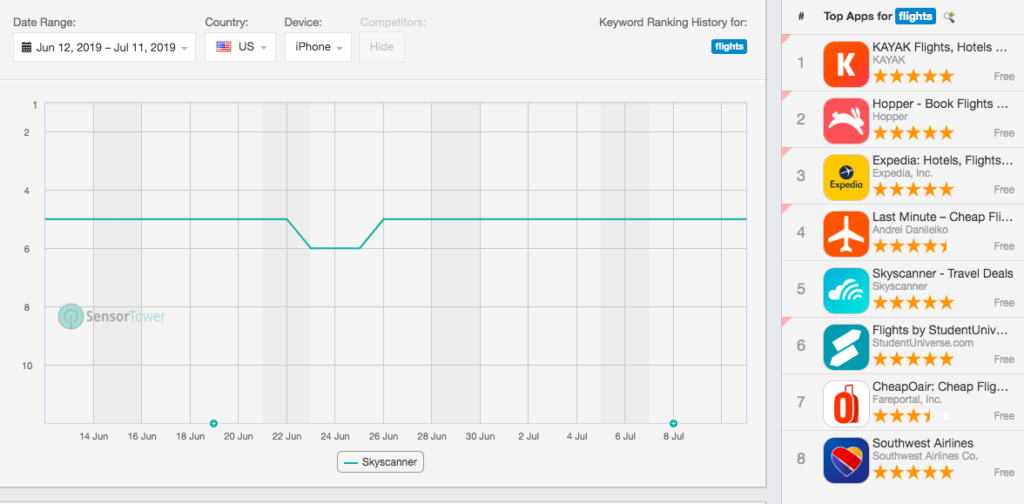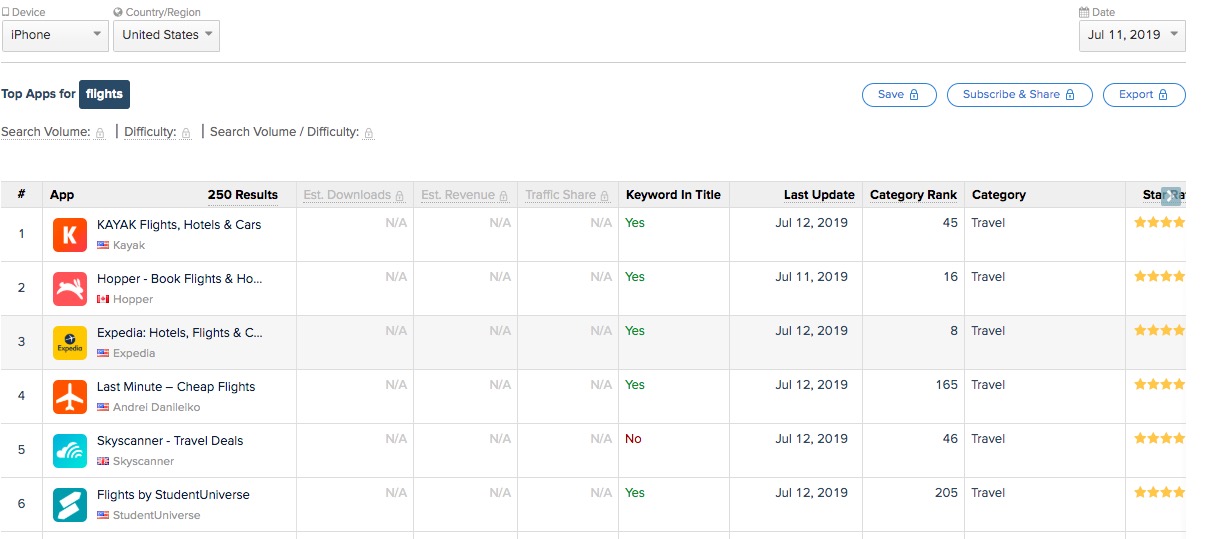 Search ranking for keyword "flights" in ASOdesk dashboard is the same as on the user's device.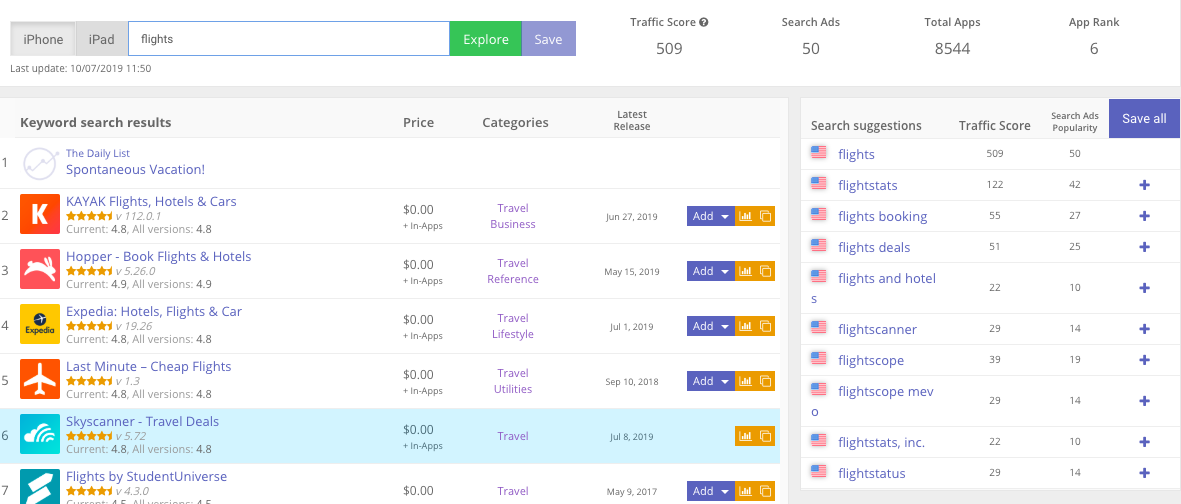 Why is this happening?
Data that the services use does not match the latest updates from iOS 12, but relies on old iOS 10 data and shows not a very accurate ranking of apps in search results.
ASOdesk uses the latest version of the App Store API, and the search results for keywords will match search ranking on the App Store on users' devices.
Why do we talk about these nuances?
When you are planning your ASO strategy, you are analyzing keywords ranking of your application in search listing. If you do not see the whole picture, you can miss real place of the app for keyword, and will not get expected organic installs.
The more accurate data you use when planning your ASO optimization, the more precise results from the prediction will be. Having an actual picture of the keywords ranking in search results, you can schedule changes in your metadata and predict growth in organic downloads.