ASO News September 2019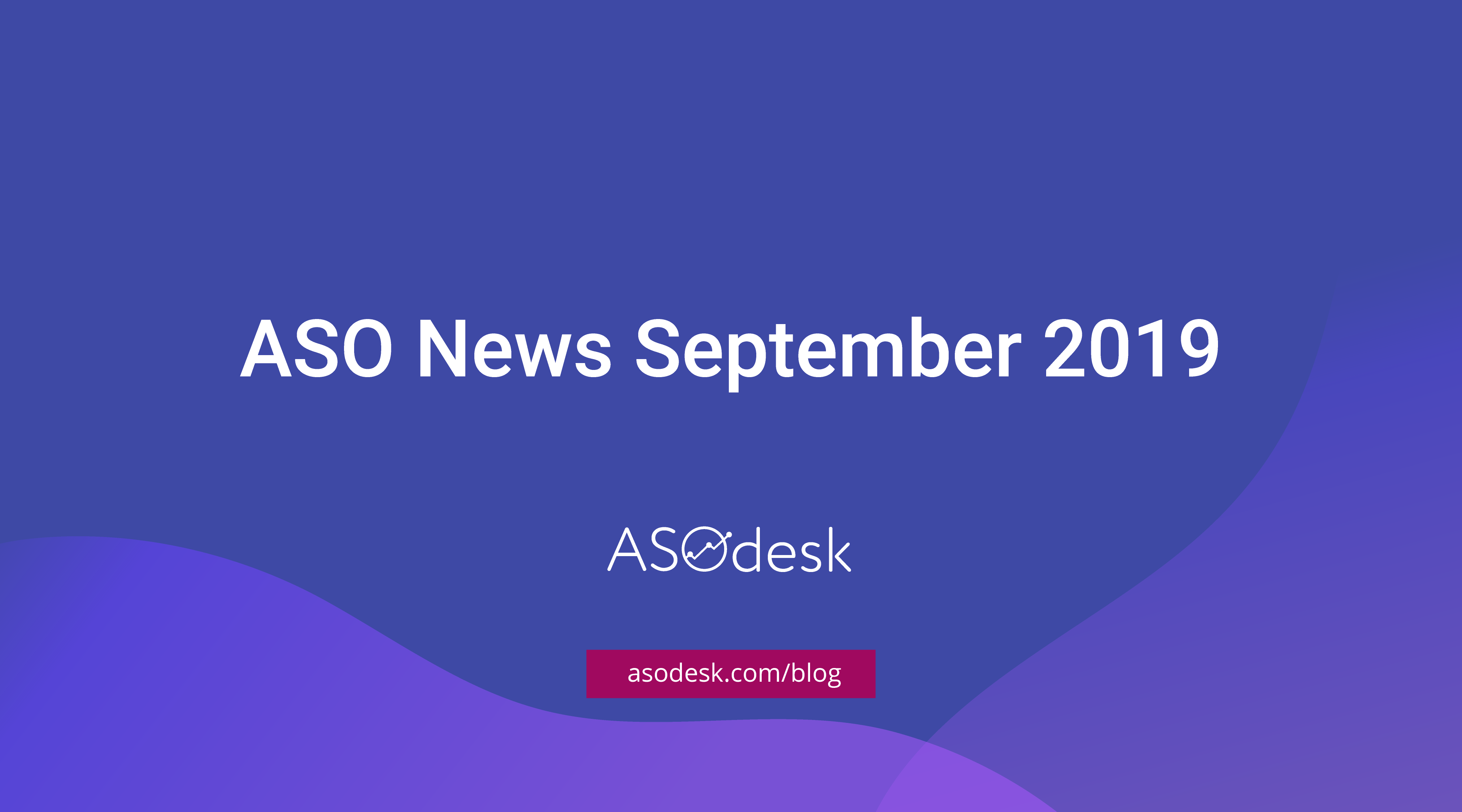 Here you can find the ASO news digest, updates from the App Store and Google Play that happened in September.
Read the latest news from app stores and stay tuned for meaningful changes that could affect App Store Optimization. If you missed any of the updates on Google Play or the App Store, you would always find them in our monthly digest.
The App Store News
Apple released iOS 13 operating system, we have collect a small, but helpful list of updates for you:
Dark Mode has appeared on the App Store with iOS 13 release. Now some creative assets such as an icon and screenshots may look completely different than on a light background. Making sure that all visual elements look good in both light and dark mode.
The new search tab shows Suggested Apps and Games. We also spotted that the list of suggested apps may are different on users' devices. Apple is probably creating a personalized feed of apps and games based on users' previous downloads and search history. The new search tab is not showing trending searches anymore.
If you don't know how to change the language in the App Store on iOS 13, then upgrade to iOS 13.1 and use Storeglide or DevSwitch — they work.
If you have an integrated Health Kit API and is not described about it in the description, add information about integration with Health Kit API. Apple is now refusing to publish updates.
In iOS 13 on the App Store, you can queue large applications if you use the mobile Internet. Apple will start downloading them when you connect to Wi-Fi.
In iOS 13, vertical screenshots for iPhone 10 are now wider than before.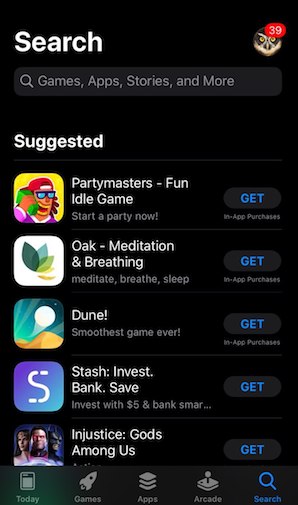 Apple adjusted App Store algorithm to reduce presence of its own apps in search results. For instance, a search for 'music' would show not only Apple Music but up to seven other first-party apps in the first ten spots. More details you can find in the original article.
Apple has set deadlines for the removal of analytics in children's applications, which transfers information to third parties — March 3, 2020, for published applications. All new apps must follow these guidelines, and we urge you to update your existing apps as soon as possible. You can find the details, using the link.
If the applications are installed on demo devices in offline Apple stores, then approximately 20% of users will examine it after launch.
Apple's pre-ordered apps no longer provide booster results for ASO before releasing. Now, such applications do not rank in top search results in the status of pre-ordered.
Google Play News
Google launched the Google Play Pass, an apps subscription service. The service offers full versions of applications without ads and in-app purchases. Developers will receive money depending on the time users use the applications. At the moment, the service is available only in the USA. You can read more at the link.
Google announced the release of Android 10, such exciting features as a dark mode and auto-play video would be available. You will find more information in the article.
Google tests Google Play Store's in-app review window. Here you will find the full article about the possible changes.