Bug On The App Store Impacts on Downloads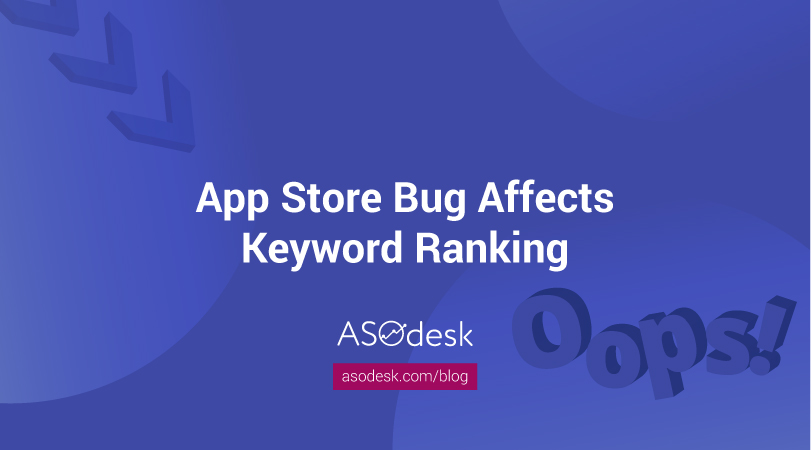 On the App Store, starting from May 16, 2019, to the present, Apple stopped indexing subtitles with 30 symbols. If your app has 30 characters in the subtitle, so the last word won't be indexed by the App Store.
Check your subtitle for all applications to avoid falling out of indexing for essential keywords on the App Store.
UPDATE: At the beginning of September, we saw changes. It seems that you may try e to update the app with the 30-symbol subtitle to make it index again. Some apps were indexed back, some not.
If you have 29 symbols in your subtitle, then the data would be indexed correctly. But if you use 30 characters, then the last word will not be indexed, and your app wouldn't be found by it in the search results. That means, your application is not going to rank and get traffic for that keyword or phrase included the keyword.
The Moneon app has ranked by search phrase Gestion des dépenses, on the French App Store. The keywords were part of the subtitle of 30 characters of Gerer son compte, des dépenses. The last word dépenses dropped out of indexing, and with it the entire search query Gestion des dépenses was dropped too.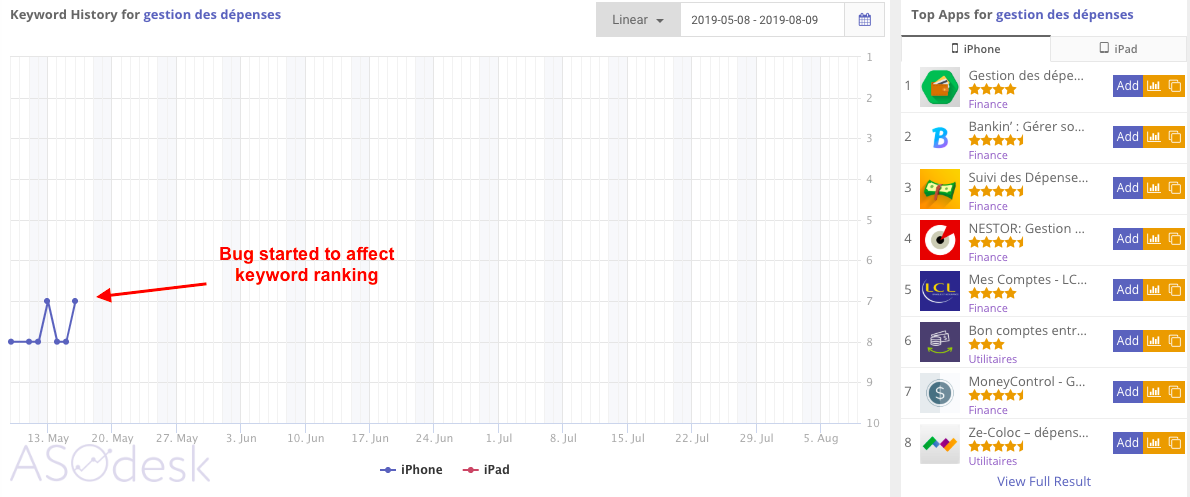 Another application made localization on the Spain App Store and added keywords pérdida de peso in the subtitle, and the last keyword was not indexed. The application was not found by the search phrase pérdida de peso. When the developer discovered the bug, he changed the subtle and moved keywords to the keyword field.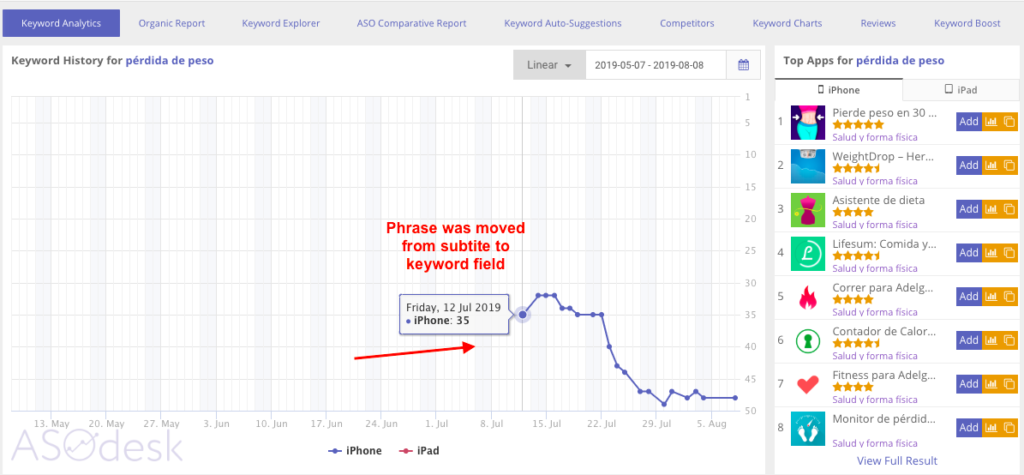 We recommend you to check your current application textual metadata in subtitles in all languages. If you plan to update your metadata, check if you have 30 symbols in the subtitle. We sure you don't want to lose essential keywords in the search listing.