ASOdesk Celebrates 17,000 Users
Published: 30.05.2019
Updated: 11.09.2020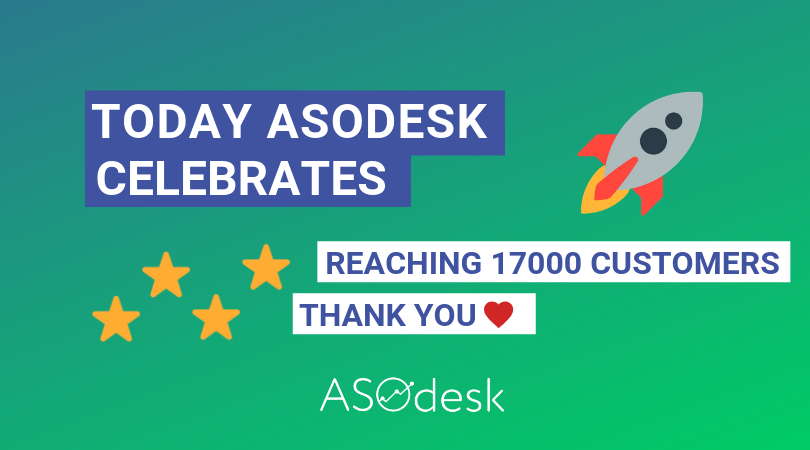 Today, we are excited to announce our milestone: ASOdesk is reaching 17,000 users!
As we celebrate 17,000 users today, we also are working hard to bring our users new features and researches, the latest from ASOdesk:
ASOdesk Search Indexes on our blog
Localization table
ASO Dashboard
And stay for more!
Follow us on Facebook, Twitter, or LinkedIn to stay up to date on new features that come.
If you're one of our 15,000 users, thank you for being part of the ASOdesk