ASO news digest for October 2022
Published: 03.11.2022
Updated: 02.12.2022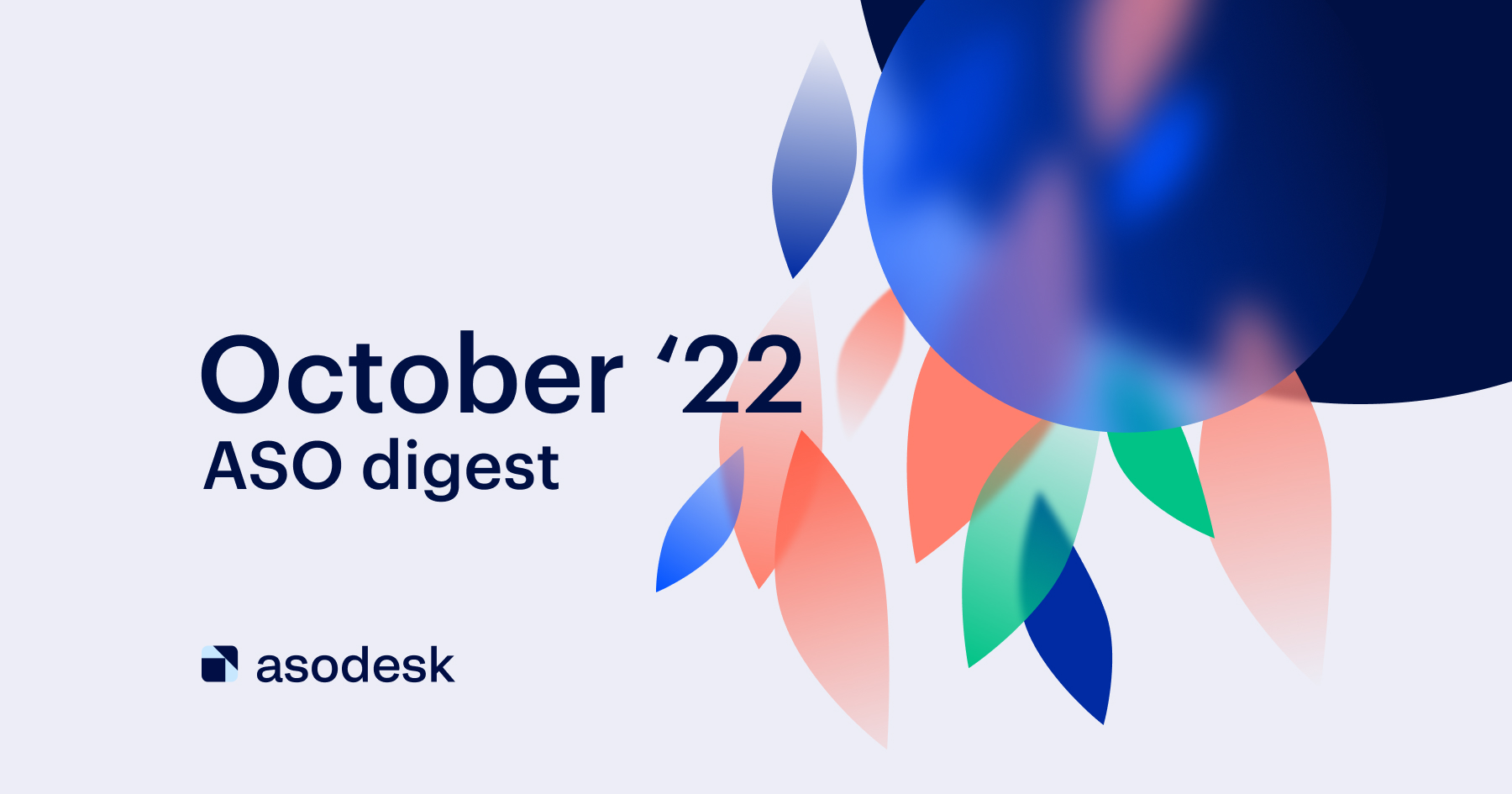 Apple updated its App Store guidelines. Google introduced 5 updates that can help you to better understand your app's delivery performance. Asodesk released a global market research on which apps need ASO. Read the most important App Store Optimization news from October about the App Store, Google Play, and Asodesk in our digest.
Contents
1. Apple updated its App Store guidelines
2. Apple has suspended gambling-related adverts along with several other app categories
3. Developers can now submit apps for iOS 16.1 and iPadOS 16.1
4. Live Activities can be updated more often with the new iOS 16.2
5. Apple made SKAdNetwork 4.0 available
6. Google announced new features to help showcase apps in the Google Play
7. Google introduced 5 updates that can help you to better understand your app's delivery performance
8. Asodesk has added the new Live Search tool
9. Asodesk released a global market research paper on which apps need ASO
App Store news
Apple updated its App Store guidelines: added information about apps with NFTs, new rules for managing ads, and more
Apple has changed some rules in the App Store guidelines and added new rules. Here are the main updates from Apple:
Revised in Before You Submit: Your apps now need to give the App Review full access to your app. Apps that have account-based features should also provide an active demo account or fully-featured demo mode as well as any other hardware or resources that should also be reviewed, such as login credentials or a sample QR code.
Added 1.1.7: Apps can't include concepts which capitalize or seek to profit on recent or current events, such as violent conflicts, terrorist attacks, and epidemics.
Added 2.5.17: Matter is now integrated in iOS, so apps that support Matter must use Apple's support framework for it to initiate pairing.
Added to 3.1.1: Apps can now use in-app purchases to sell services related to non-fungible tokens (NFTs), such as minting, listing, and transferring.
Added 3.1.1(g): Apps that are only released to let advertisers purchase and manage advertising campaigns across media types (television, outdoor, websites, apps, etc.) shouldn't use in-app purchases. These apps are intended for campaign management purposes and do not display the advertisements themselves.
Revised 3.1.5(iii): Exchanges: Apps may facilitate transactions or transmissions of cryptocurrency on an approved exchange, provided they are offered only in countries or regions where the app has appropriate licensing and permissions to provide a cryptocurrency exchange.
Read more about these and other updates.
Apple has suspended gambling-related adverts along with several other app categories
Since October 25, new ad placements in the Today tab and "You may also like" section became available. Ads on the Today tab can take up significant space on the App Store's landing page. Ads on the "You may also like" section show your apps' on competitors' app pages.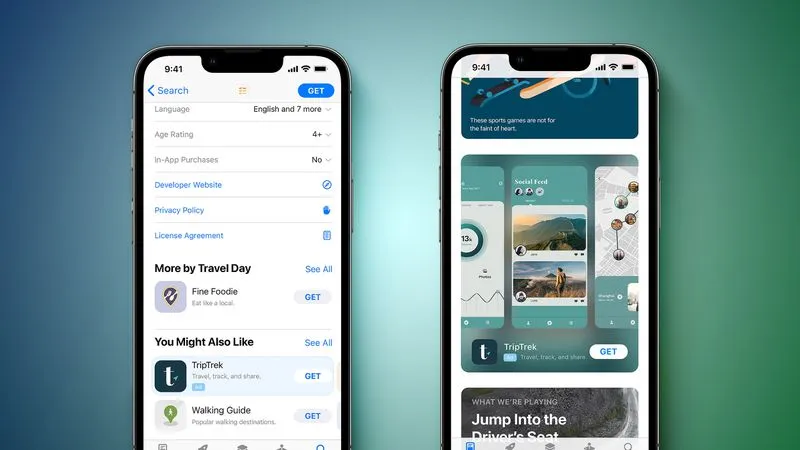 Just one day later, Apple announced that it has to "pause the display of gambling game adverts and several other categories on app pages in the App Store". It happened after app developers and journalists criticized ads in the App Store. They showed examples of gambling app adverts recommended under their apps.
For example, developer Simon B. Støvring was upset that an ad for "Karamba Online Casino" was shown under his professional text editing app Runestone.
Furthermore, there was an advert for a slot game on an app page for the treatment of gambling addiction, ads of video chat for adults on a kid's app page, and dating app ads under an app for improving a current relationship.
Apple has now suspended publishing advertising but has not yet specified how long the suspension will last or if there will be any changes to ad placement policies due to the current situation. It's also unclear what other ad categories have been suspended.
Developers can now submit apps for iOS 16.1 and iPadOS 16.1
On October 18, Apple announced that iOS 16.1 and iPadOS 16.1 will soon be available for all users around the world. Developers can now use different features of iOS 16.1: show users what is happening in their apps on the Lock Screen and incorporate the Dynamic Island on iPhones with Live Activities. They can also use desktop-class features, such as an editor-style navigation bar and enhanced text editing menu to your iPad app, as well as get the most out of the latest advancements in MapKit, Metal, ARKit, Core ML, and more.
You can build an app with Xcode 14.1 Release Candidate, then test and submit it for review. Apple notes that starting April 2023, all iOS and iPadOS apps submitted to the App Store must be built with Xcode 14.1 and the iOS 16.1 SDK.
Live Activities can be updated more often with the new iOS 16.2
At the end of October, Apple released iOS 16.1 and made Live Activities available for developers. With this feature, you can check app updates on your lock screen on your iPhone or Dynamic Island. According to 9to5mac, with iOS 16.2 beta, the company will let users receive new Live Activities updates more often.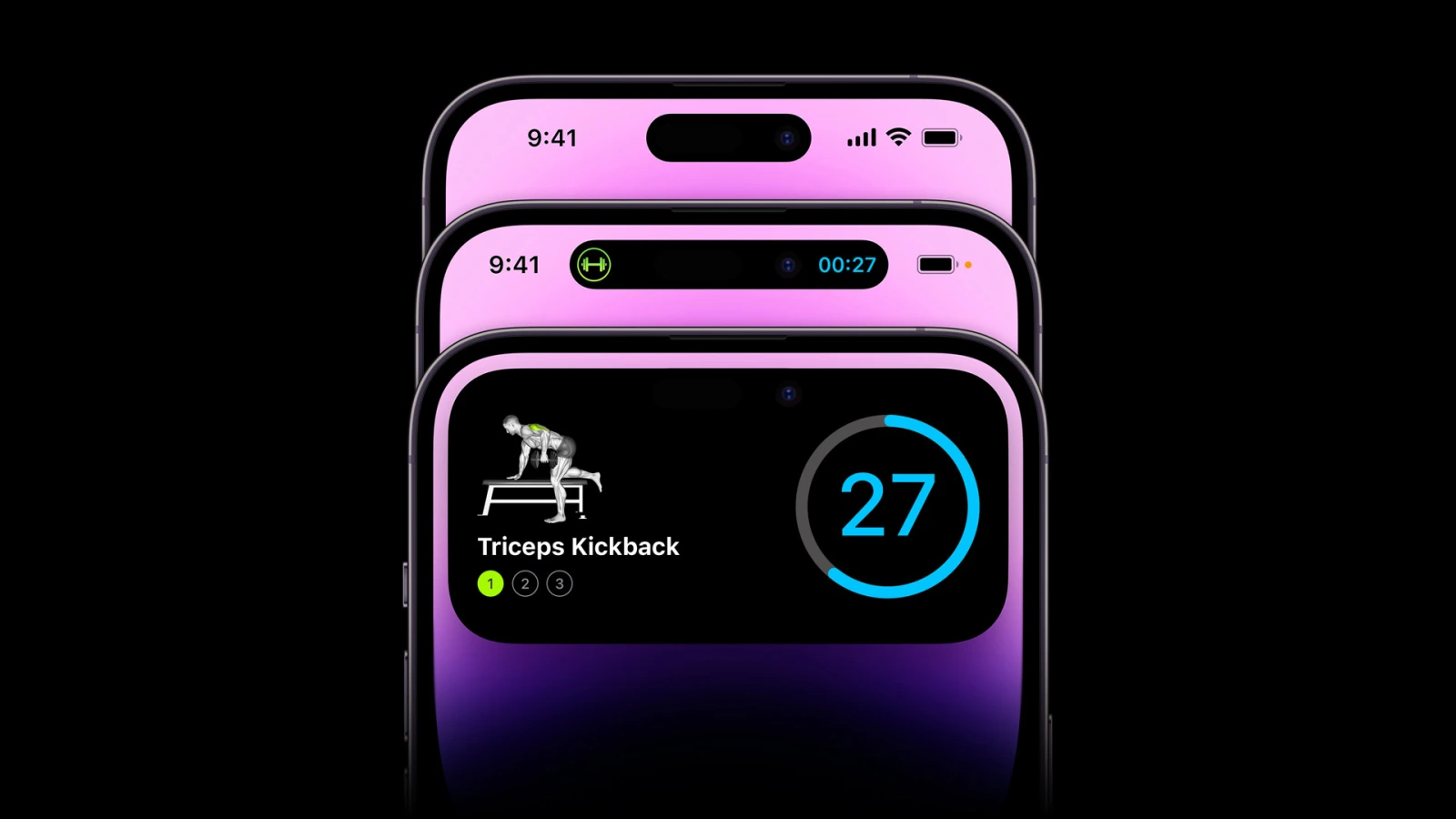 A new option is not added to the iOS 16.2 beta, but it can provide more updates for Live Activities. 9to5mac has checked the code and confirmed that when this option is on, Live Activities will request updates more frequently to show more up-to-date information. On the other hand, enabling more frequent updates can drain iPhone batteries faster.
This update will be helpful for plane/train tracking apps, delivery apps, and ride-hailing apps. Apple can make this update public after the official release of iOS 16.2.
Look at the examples of how apps already use Live Activities.
Apple made SKAdNetwork 4.0 available
Thanks to SKAdNetwork API, advertisers can measure the effectiveness of advertisements by attributing app installs to specific ad campaigns, while user privacy is maintained. This API supports several types of ad formats, including static images, videos, audio, and interactive ads. SKAdNetwork 4.0 is now available in iOS 16.1 and iPadOS 16.1, and it provides more information about the performance of ads for apps:
Hierarchical source identifiers: Find out which campaign an install was attributed to, and see the additional attribution information.

Coarse conversion values: You can get less specific attribution information when the privacy threshold for conversion values are not met, or more detailed attribution information when additional privacy thresholds are met.

Multiple conversions: Get up to three postbacks to better understand how often someone who installed an app from a campaign engages with the app over time.

SKAdNetwork for web ads: Attribute web advertising that directs to App Store product pages.
Google Play news
Google announced new features to help showcase apps in the Google Play
Google introduced new features that will allow you to better introduce visual metadata of your app as well as make the process of searching on Google Play simpler and more convenient.
1. For big screens
New formats of main pages on Google Play devices were added
Google continues to make improvements that will let users find the best apps for their devices. As Google demonstrated at the I/O conference, they are improving the Play Store for big screens and using screenshots, videos, and app descriptions from app and game pages.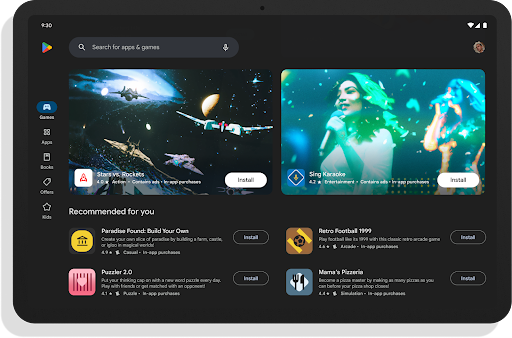 The company made a set of content quality guidelines with recommendations for demonstrating your app on bigger screens. From the beginning of the next year, apps with objects which match these criteria can benefit from higher quality formats on Google Play. It won't influence app promobility but can influence how apps reflect on the Play Store.
Screenshot Support for ChromeOS
Developers can now download Chromebook-specific screenshots on Play Console.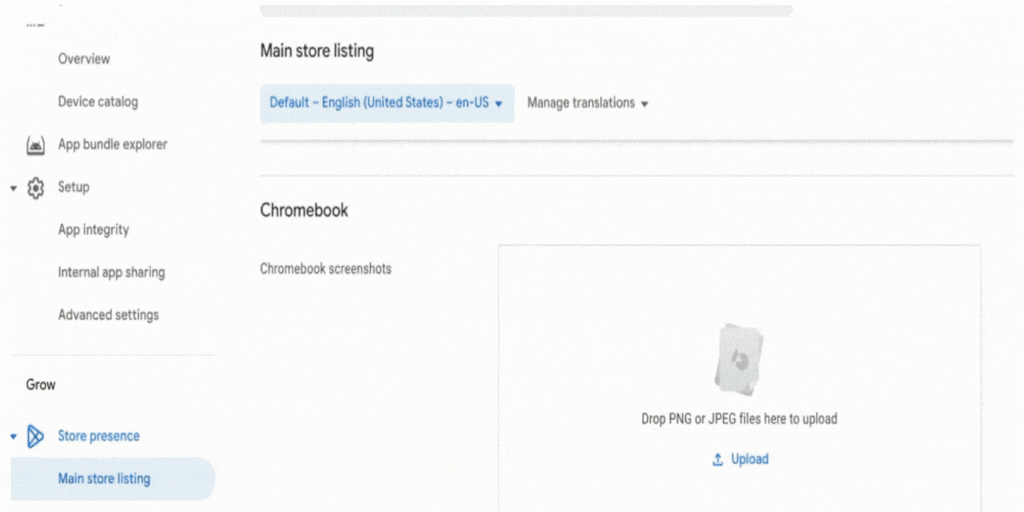 You can add up to 8 screenshots that will be shown primarily on the Play Store for Chromebooks. Users will see these screenshots on the app store listing and Play homepages.
Google recommends adding 16:9 screenshots for landscape with resolution dimensions of 1080-7690px.
Updates to Tablet Screenshot Guidelines
Google also updated guidelines for tablets for consistency across large screens. These guidelines will not affect the previously downloaded screenshots of the tablet but should make the process of creating new screenshots while updating the app simpler.
2. For iPhone
Homepages for Other Devices
In September, Google introduced a homepage for other devices that allows users to check only apps for non-mobile devices: Wear OS watch, Android TV OS, or car with Android Automotive. This homepage improves the visibility of the apps for non-Phone devices.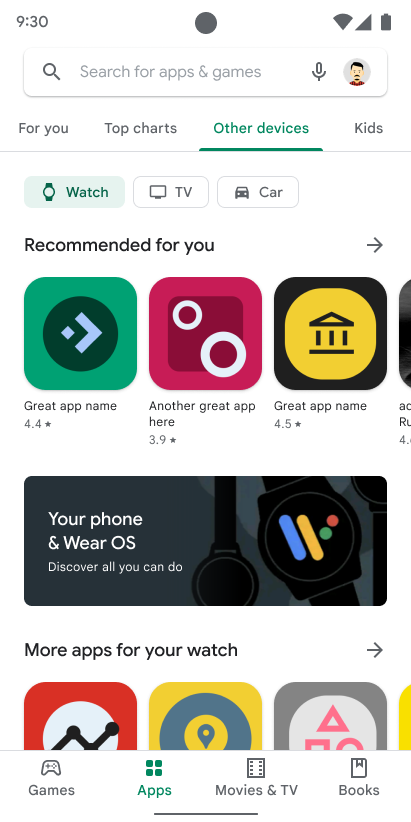 Search device filters and remote install
Users can install an app remotely on a selected device .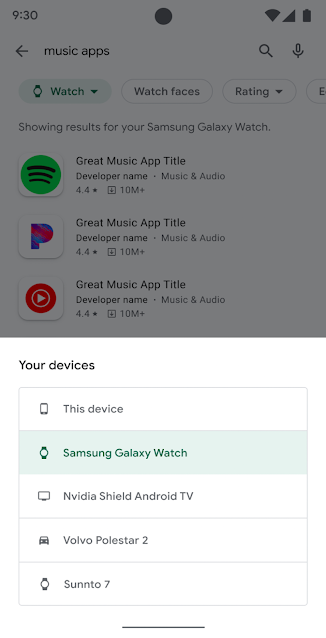 Google also shared the best practices that help to optimize your visual metadata. Check them on the Android developer blog.
Google introduced 5 updates that can help you to better understand your app's delivery performance
Google announced 5 Play Console updates that will allow developers to better analyze their app's delivery performance.
1. Developers can check the expected size of an app when releasing it and the size of the update at the moment of release creation. It helps to define if this size change is acceptable compared to the previous size.

2. Developers who use advanced Play delivery tools, such as Play Asset Delivery or Play Feature Delivery, can now receive detailed information on how they are delivered to users on the Statistics page and in the Delivery tab in App bundle explorer. You can find out how your feature modules and asset packs are used. It will help developers to make more considered decisions on further modularization and identify usage patterns among your users.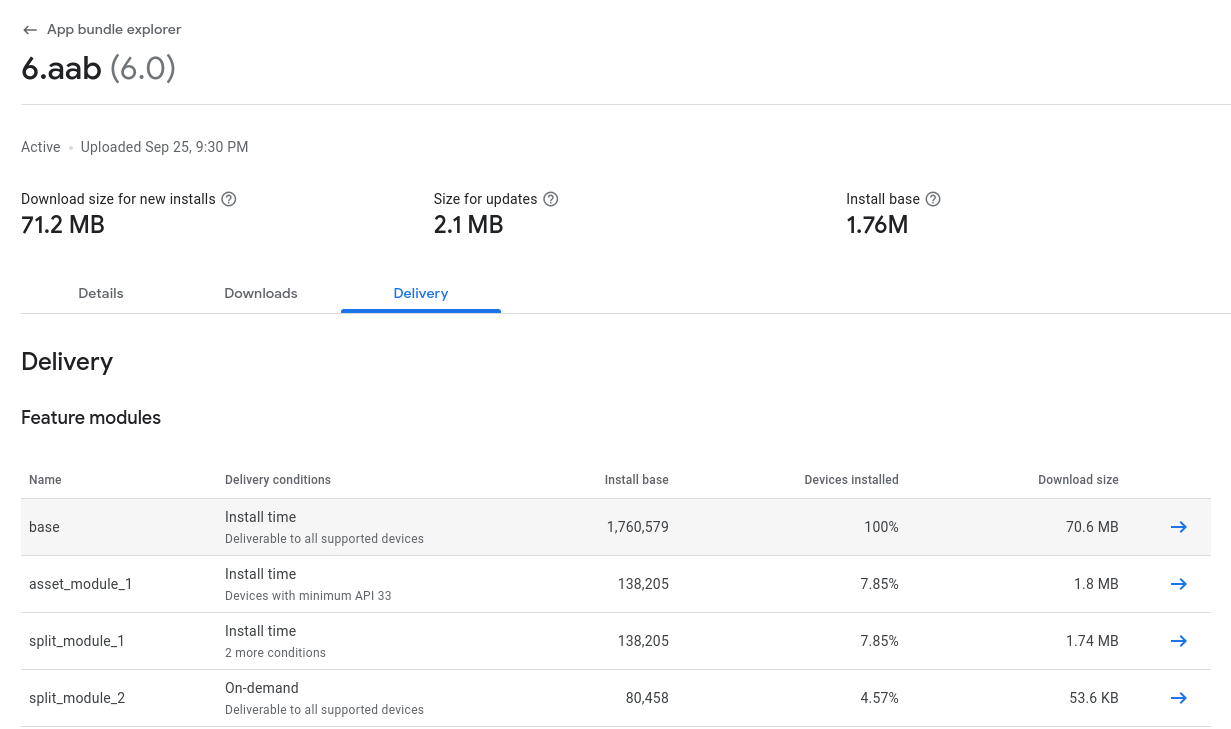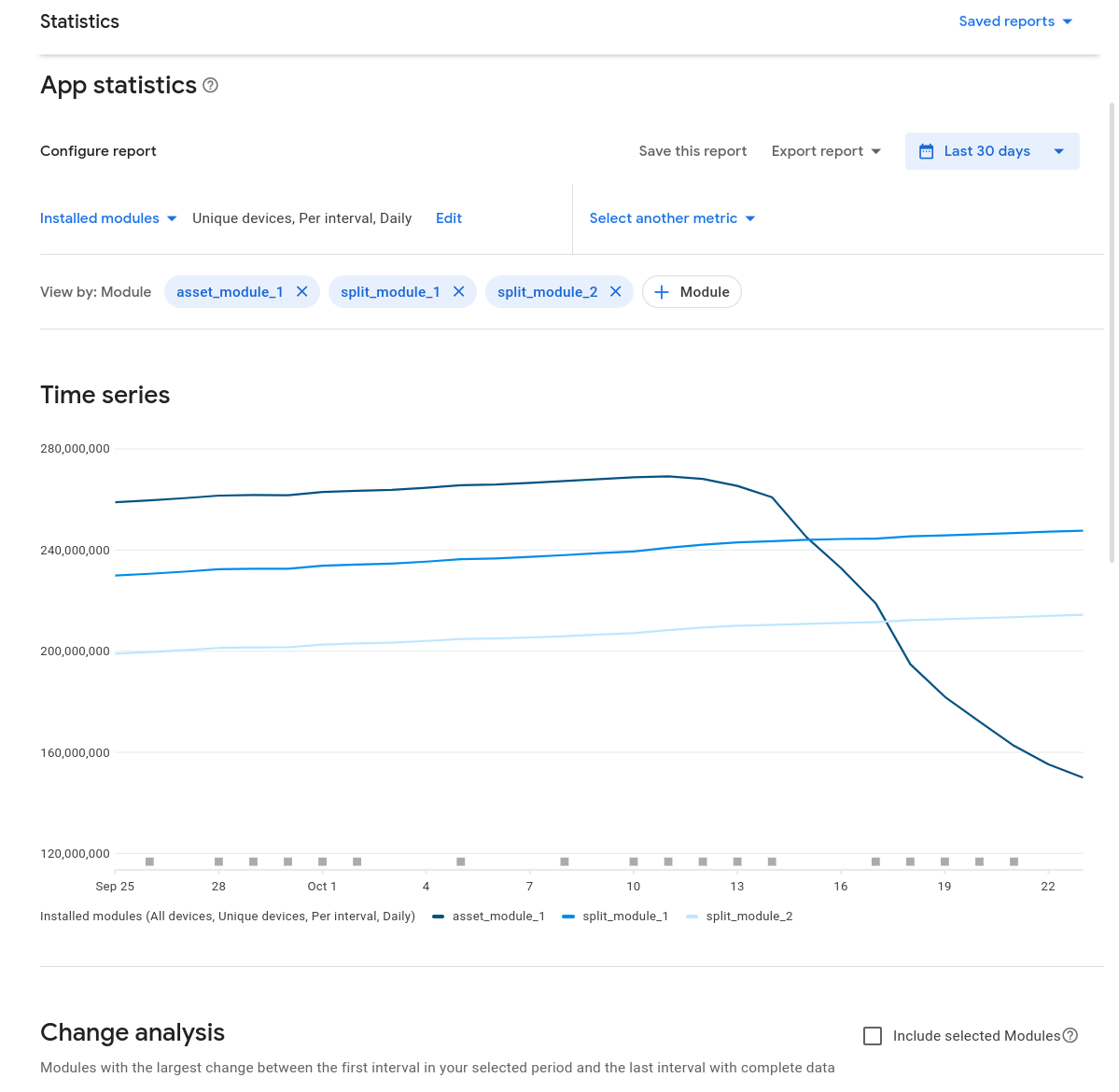 3. You can see how many users use the existing release of your app. This will help to evaluate the "freshness" of your install base and find out how fast users change from the previous release to the new one. In-app updates API will help to improve your update rate.

4. To understand individual app performance more comprehensively, check information on the download size per device model and install base in App bundle explorer, as well as most common update sizes.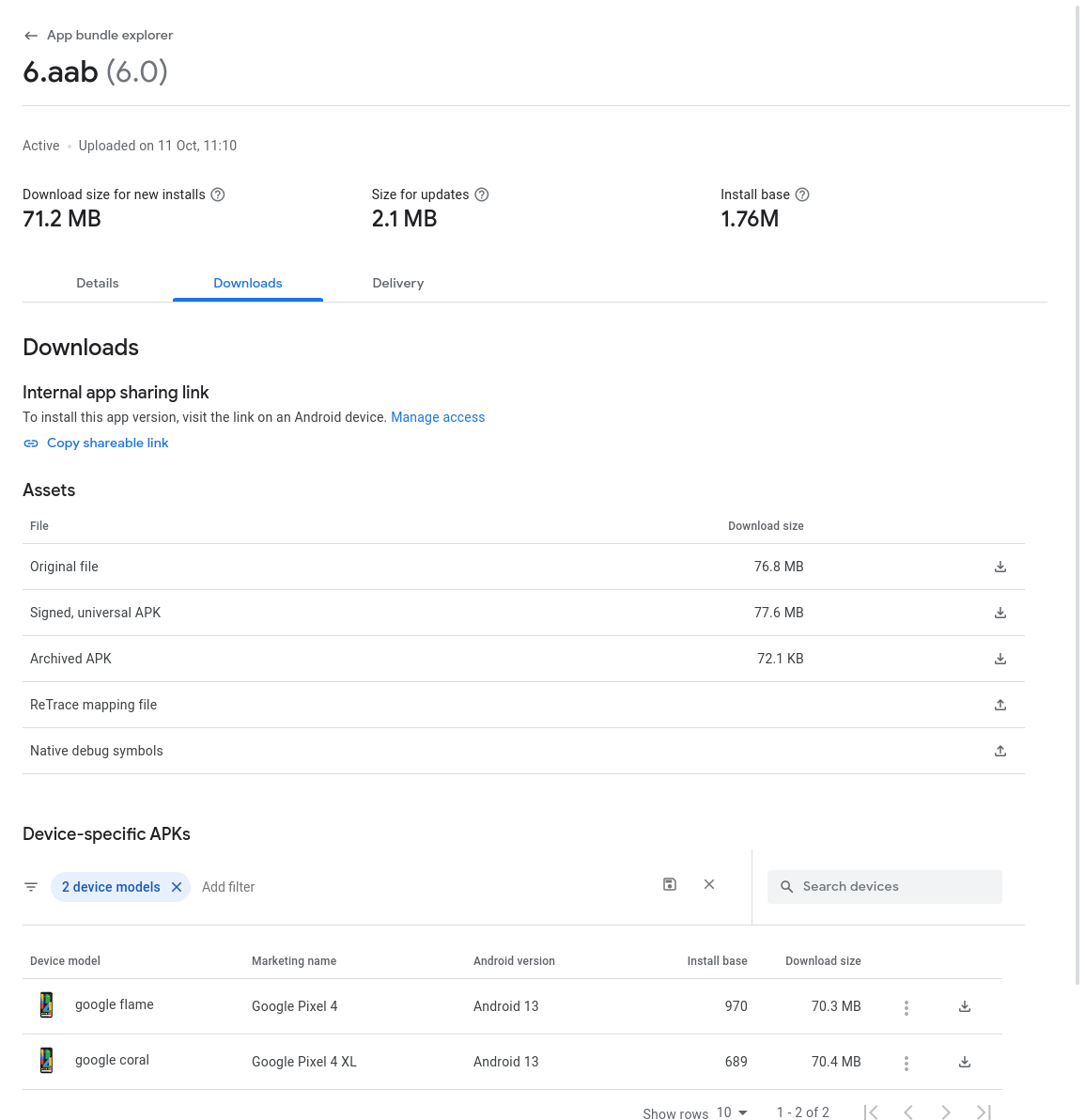 5. These features are added to your App Dashboard, which allows you to track these indicators over time with other metrics.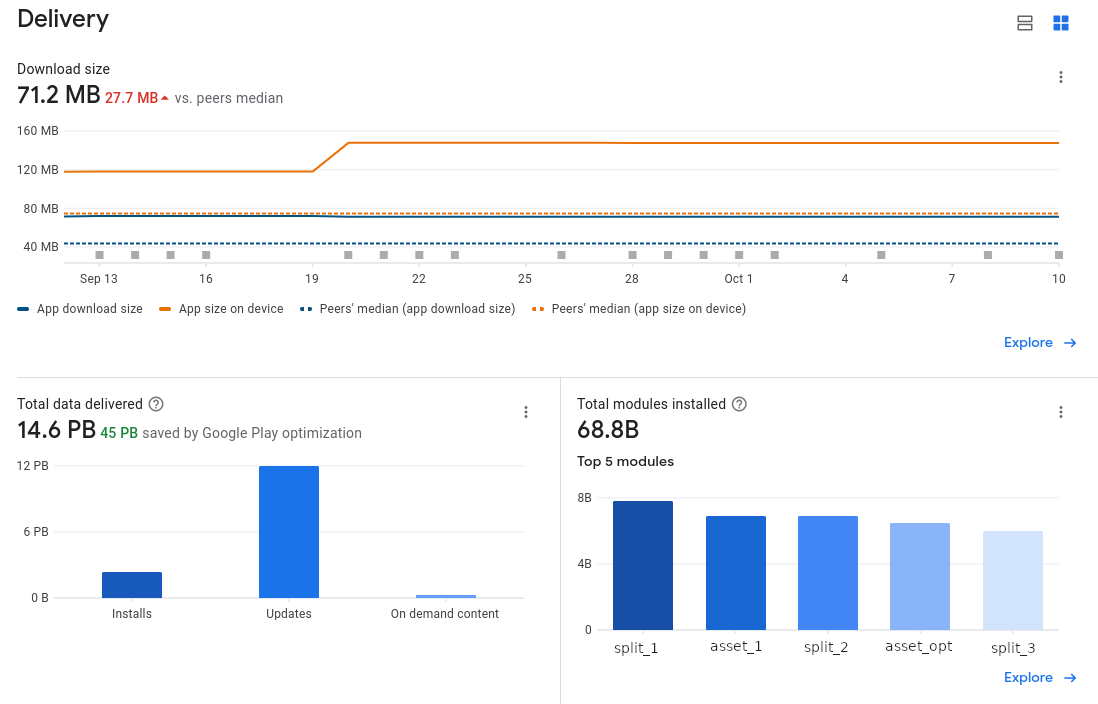 Read more about these updates on the Android developer blog.
Asodesk news
Asodesk has added the new Live Search tool which shows actual search results from the App Store and Google Play
We have added a new tool, which allows you to save time at every step of the ASO process: from collecting the semantic core to analyzing competitors. The Live Search tool shows search results as they are displayed in the App Store and Google Play.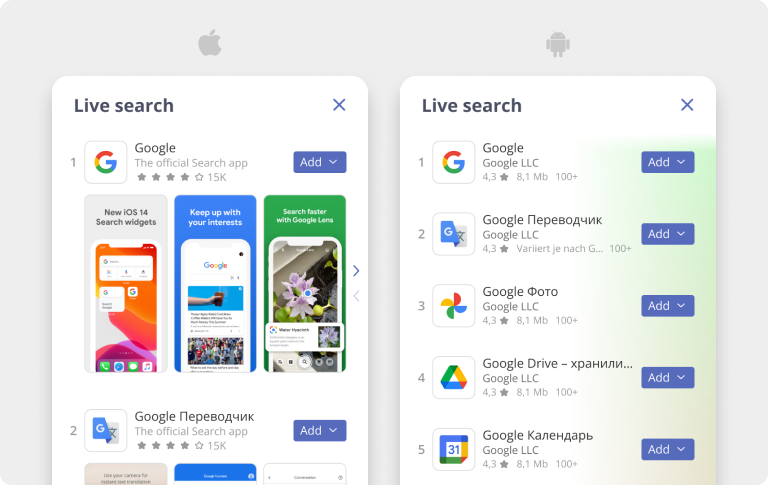 With Live Search, you can check search results for any keyword in one click. A button for displaying the search results was introduced for each keyword in the following tools:
Keyword Analytics
ASO Comparative Report
Organic Report
Keyword Explorer
Favorite Keywords
Keyword Highlights
Clicking this button takes you to a panel that displays App Store and Google Play search results for a keyword.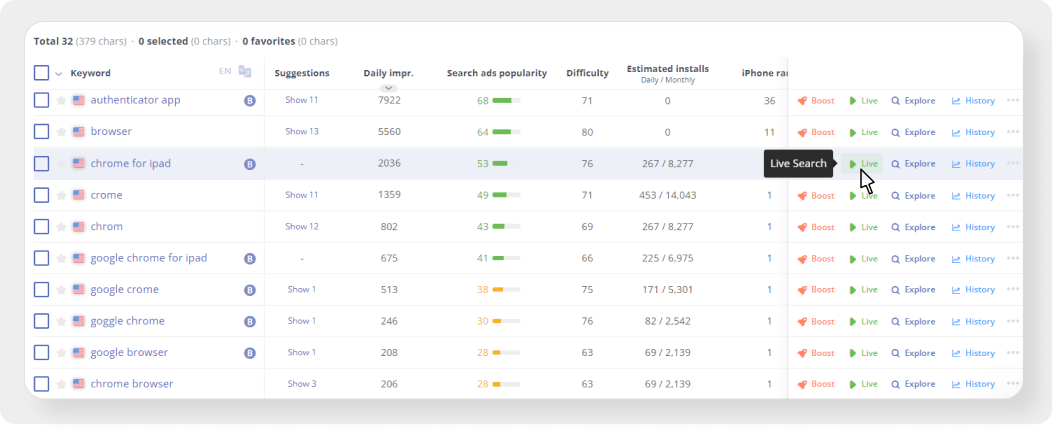 Read about all the capabilities of the tool in our article.
Try Live Search and other professional tools for your apps on Asodesk.
Asodesk released a global market research paper on which apps need ASO
Last month we released a global market research paper and established which apps should invest in ASO. The Index is a new format of large-scale annual market research from Asodesk, in which you can find traffic statistics for all categories of apps from around the world and use this data when building a strategy.
In our new ASO Index 2022 you will find:
Market review of 7 countries: the US, UK, Japan, China, France, Spain, and Australia.
Traffic statistics for all App Store categories.
104 pages of useful content.
You will learn:
Which apps users download from search more often than from other sources.
Which apps users search for general queries that are not related to the names of specific apps.
Which app categories have the highest conversion rates from App Store Search.
At the end of the research paper, you can read comments about market trends from Louis Tanguay from App Growth Summit, Lorenzo Rossi from REPLUG, Nika Grigorieva from Ada Health, and other renowned experts, as well as a checklist for conducting effective ASO from scratch.
If you are just starting to work on ASO or looking at new markets and app categories for promoting your apps, this report will be especially useful for you.
Subscribe to our newsletter to get digests with App Store Optimization news, as well as useful articles on ASO, mobile marketing and working with reviews.