ASO news digest for July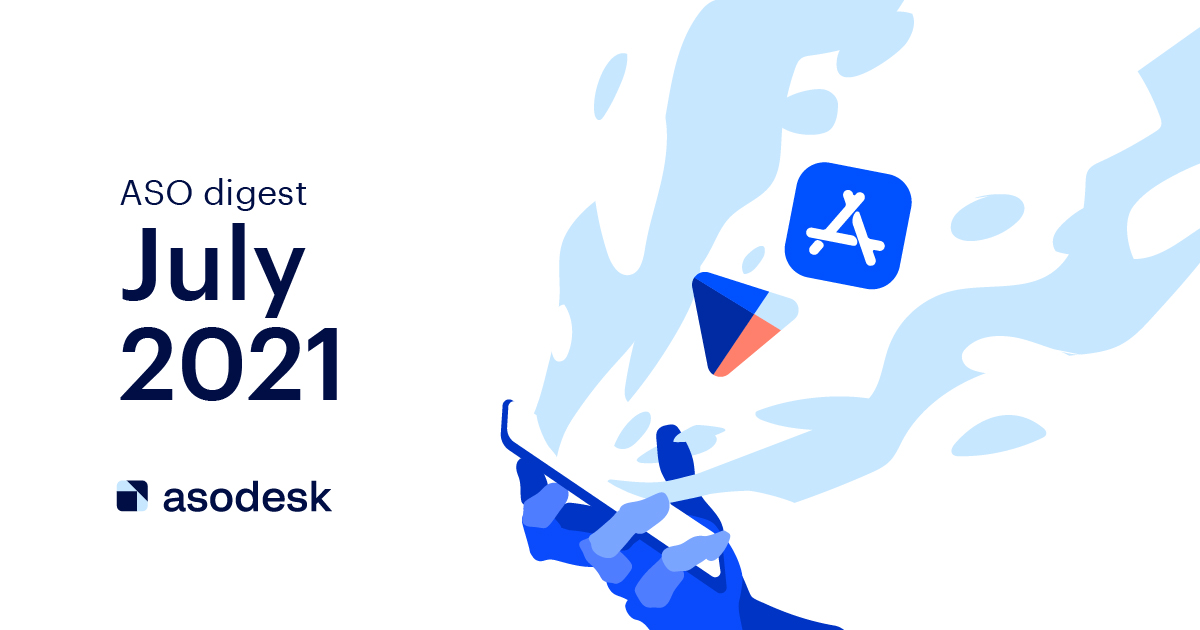 Apple announced tax management in App Store Connect. Google updated its Developer Program Policy, and at the Games Developer Summit explained new features which allow users to launch games before loading them. Asodesk enhanced work with reviews and hosted a webinar about iOS 15.
Сontents
App Store news
You can now manage taxes in App Store Connect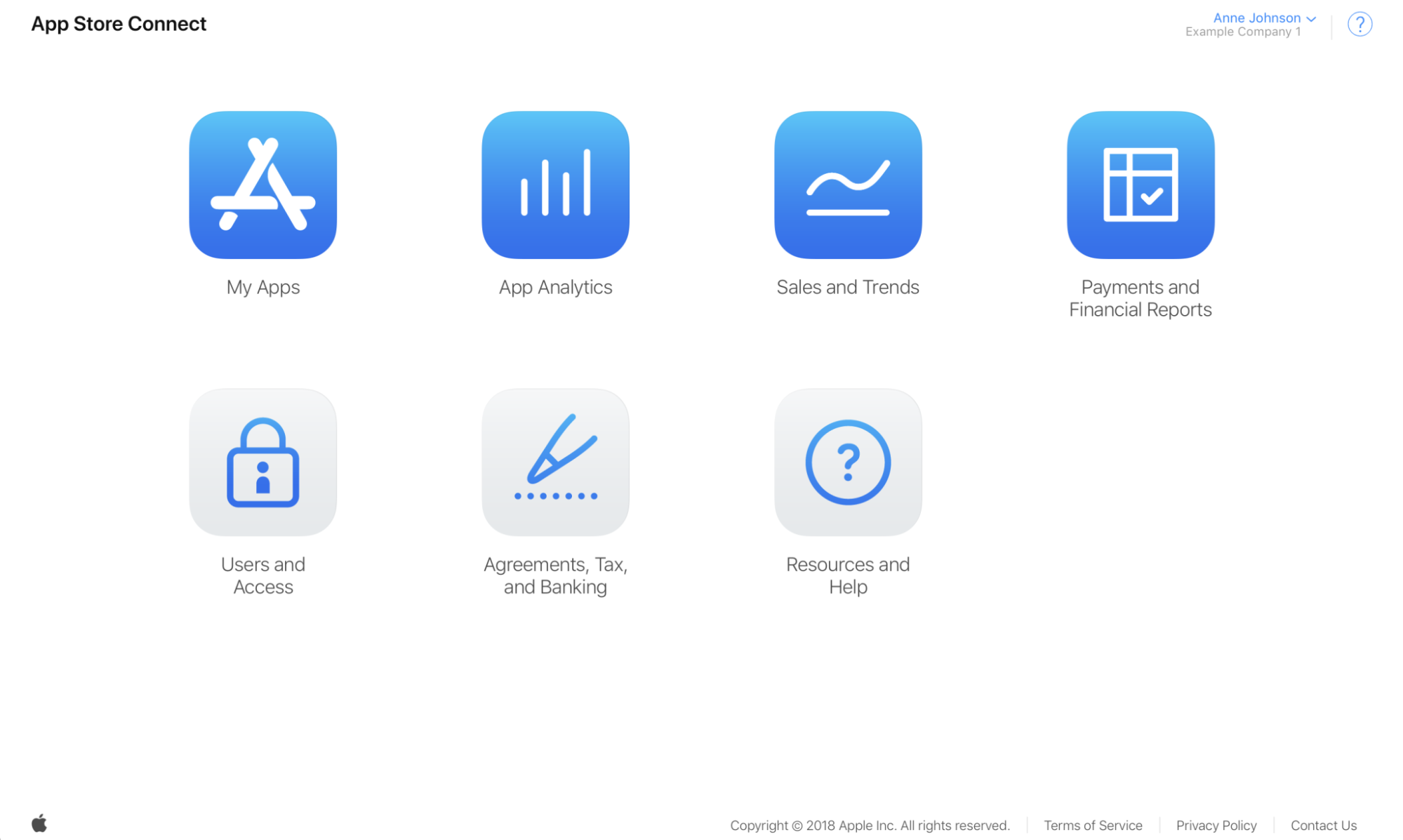 Apple has made it possible to assign tax categories to apps and in-app purchases in App Store Connect. Categories are determined according to application content (for example, videos, books, or news).
To assign categories, go to "Pricing and Availability" for your app in App Store Connect. You can select a category at the app level; in this case, the settings will be applied to the application and its in-app purchases. You can also manage each in-app purchase individually.
If a developer does not set a category, their app and in-app purchases will be assigned the App Store software category. The settings can be changed at any time if application specifications or tax laws change. Learn more about tax categories.
After the iOS 14.5 release, mobile game design and monetization have undergone changes
Joel Julkunen, VP of Game Analytics at GameRefinery, spoke about how the design and monetization of mobile games have changed due to the new iOS 14.5 rules. Here are some key takeaways from the article:
1. The number of ads in games has increased. In this way, publishers are trying to compensate for the loss of revenue after the restrictions on tracking user data. Developers are also trying to determine the optimal amount of advertising and new ways to monetize games.
2. Due to the limitations of iOS 14.5, user retention has become more difficult. Therefore, you should spend more time and effort on retaining users: pay attention to LiveOps and CRM systems and search for new ways to automate marketing.
3. With SKAdNetwork, developers only have 24 hours to track the effectiveness of the game's monetization. Therefore, they have to actively engage users with the game in this small window of time. In this regard, companies are trying to speed up the process of training players and immersing them in the gameplay.
Google Play news
Google effectively delays Play Billing requirements for Android in-app purchases
In September 2020, Google announced that in a year, all apps will be obliged to use Play Billing for in-app purchases.
On July 16, Google noted in their blog post that due to the pandemic, developers may request an extension of 6 months and switch to Play Billing by March 31, 2022. Starting July 22, developers can apply for an extension through the Help Center.
This became known after the news about a lawsuit by Washington County and 36 US states against Google. The company is accused of violating antitrust laws. In particular, the fee amount of 30% will be subject to dispute. DC Attorney General Karl A. Racine commented on the company's actions: "Not only has Google acted unlawfully to block potential rivals from competing with its Google Play Store, it has profited by improperly locking app developers and consumers into its own payment processing system and then charging high fees".
Perhaps, in this way, Google is trying to take a time out and minimize negative perception from developers and authorities.
Google will allow you to play games before they finish installing
On Android 12, Google Play now has a "Play as you download" feature that will allow you to launch the game after downloading a small part of it, while the rest will be downloaded in the background.
According to Google, the new feature will allow you to launch applications at least 2 times faster. Sign up for beta testing of the feature here.
Google has added new features for analyzing ratings and reviews on Google Play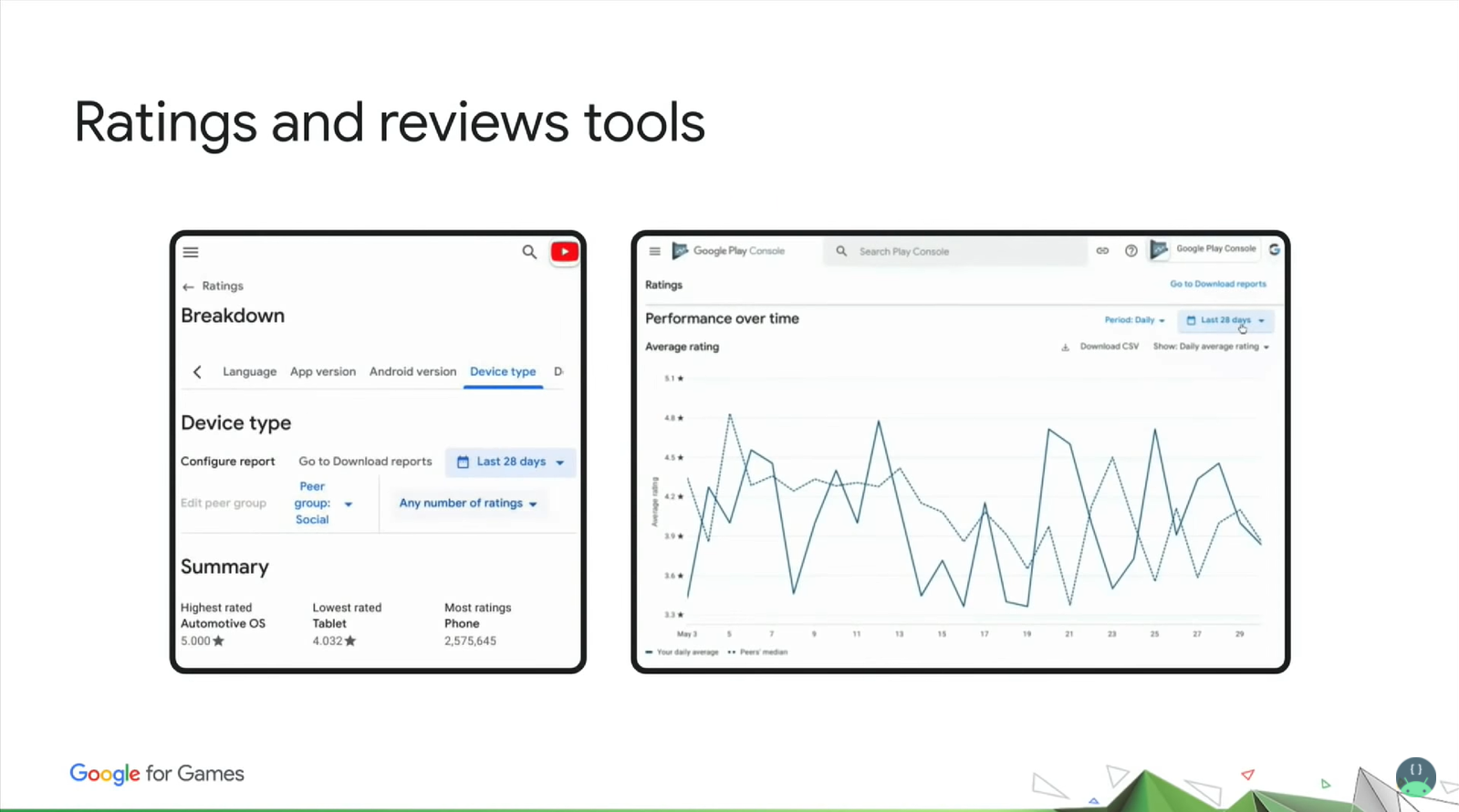 There are new capabilities for analyzing app ratings and reviews in the Play Console. You can now analyze different form factors, request your rating history, and track new historical ratings metrics.
Google has updated the pre-registration feature in Google Play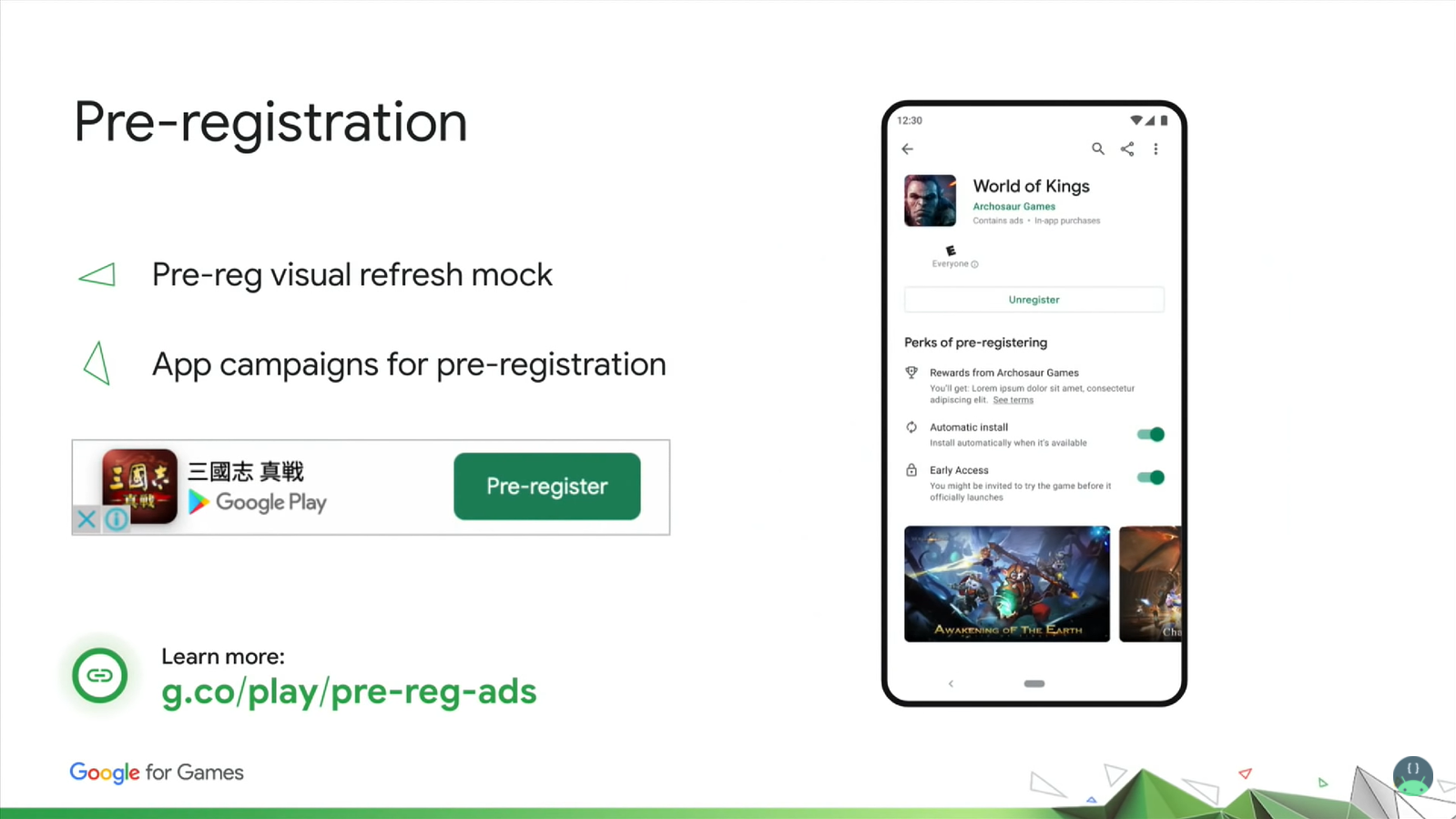 Pre-registration on Google Play allows you to attract users to your app even before its official release. Google has now updated the visuals of the pre-registration feature. You can also run special ad campaigns to pre-register users. Users who click on the ad can pre-register in the app. Read more in the Google Play Help Center.
Google updated its Developer Program Policy
On July 28, Google released its updated Developer Program Policy. All new apps will be allowed a 30-day period to comply with the following changes.
Let's talk about the most important points:
1. Prominent Disclosure & Consent Requirement. It is essential to provide information about the collected user data, which should:
Be in the application itself, not just in the app's description or on its website.
Be displayed to users while they use the app, and not require users to navigate to menus or settings.
Describe the data collected and explain how it will be used.
All apps must publish their privacy policy both in the appropriate field in the Play Console and on the app itself. The privacy policy should comprehensively disclose how the app accesses, collects, uses, and transmits user data. It should not be limited to information from the Privacy and Data Security section.
3. Requirements for metadata
The name should not exceed 30 characters.
You cannot add emojis and special characters to the title, developer name, and metadata.
It is important to avoid capital letters unless they are part of the brand name.
Misleading symbols in app icons are prohibited, such as the new message dot when there are no new messages, and download / install symbols when the app does not have downloadable content or updates available.
Anonymous user reviews may not be mentioned in the application description.
It is also important to avoid messages and videos with sexual connotations or content; obscene, vulgar language; or depictions of violence and drug use in the app metadata.
Developers should not add text or images to indicate the performance or rating of the app, or suggest relationships with existing Google Play programs in the title, icon, or developer name.
You cannot add information about the effectiveness of the app to the name, icon or name of the developer; indicate the price; include advertising content; or use Google Play program designations, such as, "Editor's Choice", "New".
The developer policy also covers requirements for kids and family apps, ads, permissions and APIs that access sensitive information, location requests, and more.
Asodesk news
Asodesk has 5 new features for working with reviews
We've added 5 useful features that will help speed up your work with user reviews on the App Store and Google Play. In the Reviews & Replies Board, you can now respond with a random template, select tags for reviews, as well as track the most recent and undeleted reviews, and monitor any support specialist's work.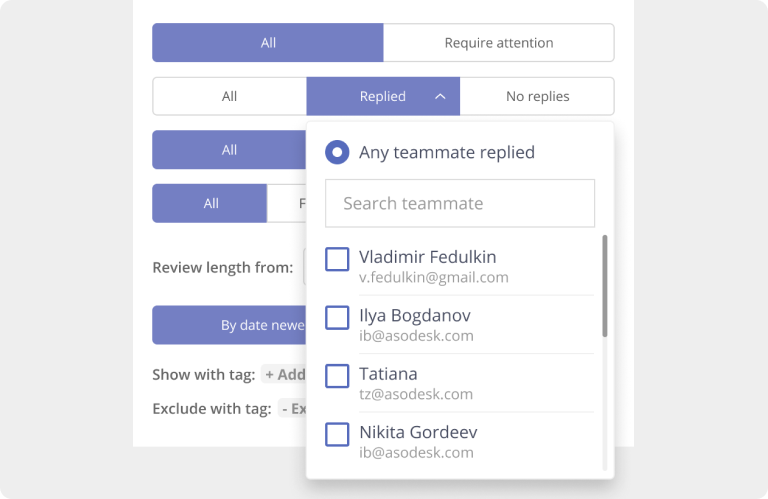 Read more about all Asodesk updates. Try our new features for free in Asodesk.
Start optimizing your app with ASOdesk
No credit card required
We hosted a webinar with experts and talked about the key updates of iOS 15
On July 21, we discussed iOS 15 with world-renowned experts from Ada Health, Phiture, SplitMetrics, Wolt, and Neil Patel Digital. At the roundtable, these speakers gave tips on how app publishers should prepare for iOS 15.
Watch the webinar recording and find out:

1. How A/B testing will affect your UA strategy.
2. How the updates will affect the development of creative strategies.
3. Who will be responsible for Product Pages: ASO or UA.
4. What the limitations of A/B testing will be.
5. When the updates will be available in the App Store.