ASO news digest for April 2023
Published: 04.05.2023
Updated: 20.06.2023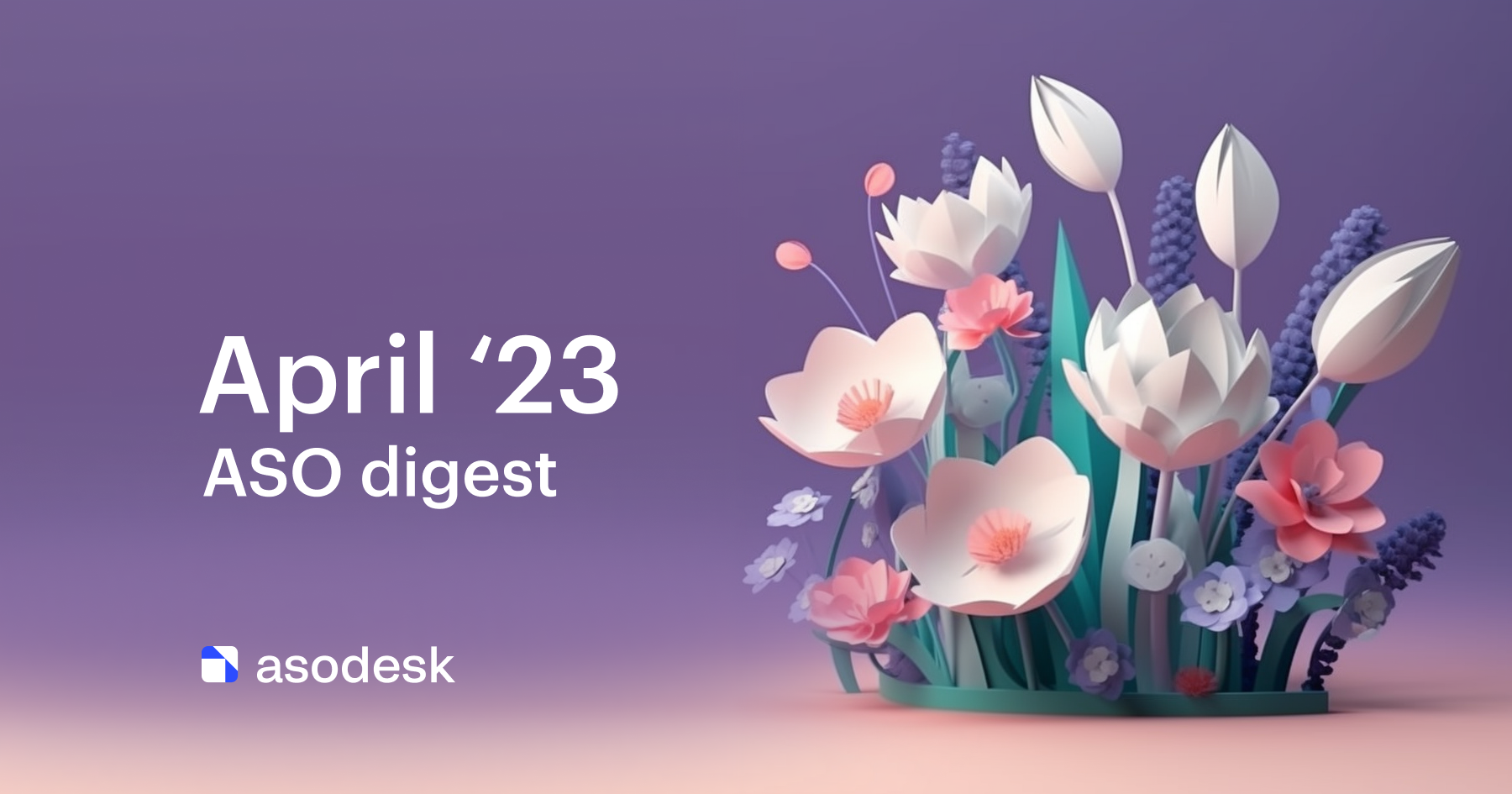 Google will start automatically archiving unused apps. iOS users will be able to change their paid subscriptions directly from within their apps. Check out our April digest for the latest App Store Optimization news from both the App Store and Google Play.
Contents
1. Google Play will automatically suggest updating apps that are crashing
2. Google will offer alternative payment systems in the UK
3. Google will start automatically archiving unused apps
4. Google has introduced an account deletion policy for Android apps
5. Google is testing a new ad slot on the Play Store
6. iOS users will be able to change their paid subscriptions directly from within their apps
7. Apple asked developers to prepare for an enhanced global pricing update
8. Apple will now be affected by the Digital Services Act, which will have an impact on App Store recommendations and ads
Google Play news
Google Play will automatically suggest updating apps that are crashing
Google Play Store introduced a new feature that prompts users to update frequently crashing apps on devices running Android 7.0 (SDK level 24) and above, providing a more stable version of the app is available and the crash occurred in the foreground. This feature aims to reduce user-perceived crash rates.
The app update prompt will be displayed automatically by the Play Store and does not require any integration from app developers. The prompt is enabled when the Play Store determines that a newer version of the app has a statistically lower crash rate. Additionally, since the update prompt is displayed by the Play Store and not the app itself, it can still be shown even if the app crashes on startup.
To ensure the best outcome, several thresholds are taken into account, including:
The user activity level of an app version according to Vitals to ensure we have statistical relevance.
The foreground crash rate of the installed app version compared to its latest version.
The number of times an update prompt can be shown for each version of the app on a device if the user doesn't choose to update.
The Play Store will fine-tune these thresholds over time to achieve the best results. This new feature is expected to help users update to the best available version of the app, leading to a better experience for users and improved app performance for developers.
Google will offer alternative payment systems in the UK
In June 2022, the Competition and Markets Authority (CMA) in the United Kingdom launched an investigation into payment systems for in-app purchases on Google Play on Android devices. In response to the investigation, Google Play has engaged in constructive conversations with the CMA and has proposed a set of potential commitments related to its billing policies in the UK.
Under the proposed commitments, developers would be able to add an alternative in-app billing system alongside Google Play's billing system for mobile and tablet users in the UK. At checkout, users would be able to choose which billing system to use, and these options would be presented in an unbiased manner to allow users to make an informed and engaged choice.
Developers would also be able to choose not to offer Google Play billing at all when their users in the UK are paying for digital content and services.
When a user selects alternative billing, Google Play would reduce the developer's service fee by 4%.
When developers choose not to offer Google Play billing at all, the service fee the developer pays would be reduced by 3%.
The proposed commitments also require that developers meet appropriate user protection requirements, and service fees and conditions would continue to apply to support Google's investments in Android and Play.
These commitments would be phased in, with non-gaming apps first, followed by gaming apps by October 2023, to allow for the necessary changes to be made to Google's systems.
The CMA is currently running a public consultation until May 19, 2023, during which it will ask for feedback on its intention to accept these draft commitments. Based on the feedback received, the CMA will decide whether to make the commitments legally binding.
Google will start automatically archiving unused apps
A new feature called auto-archive has been introduced by Google, aiming to reduce app uninstalls due to a lack of device storage space. When a user tries to install a new app on a device that is almost full, they are usually prompted to manually uninstall apps to free up space.
However, with auto-archive, users can automatically free up to 60% of an app's storage space without removing the app presence or user data from the device.
Archived apps are marked with cloud icons and remain on the device. Users can simply re-download the app to pick up where they left off — as long as the app is still available on Google Play.
Auto-archive is only available for developers using the App Bundle to publish their apps, and eligible apps will be less likely to appear in uninstall suggestions. To activate the auto-archive feature, users can follow a few simple steps when prompted with a pop-up window, and unused apps on their device will be automatically archived to free up space for new app requests.
This feature is an easy way for users to manage their device storage and a beneficial tool for developers seeking to reduce app uninstalls.
Google has introduced an account deletion policy for Android apps
Google Play has now introduced a new data deletion policy designed to give users greater clarity and control over their in-app data. Developers of apps that require account creation will need to add an option for users to delete their account and data from within the app or via a web link in the Data Safety form. This requirement is especially important as it enables users to request account and data deletion without having to reinstall an app.
The new policy states that when a request to delete an account is fulfilled, the data associated with that account must also be deleted. The feature also gives developers a way to provide more choice: users who may not want to delete their account entirely can choose to delete other data only where applicable, such as activity history, images, or videos.
Developers who need to retain certain data for legitimate reasons such as security, fraud prevention, or regulatory compliance must clearly disclose those data retention practices.
Google asked developers to submit answers to new Data deletion questions in their app's Data Safety form by December 7. From early next year, Google Play users will see these changes in app store listings reflected, including the refreshed data deletion badge in the Data safety section and the new Data deletion area.
Developers who need more time can file for an extension on the Play Console until May 31, 2024, to comply with the new policy. For more information on data deletion and other policy changes, you can visit the Data Deletion Help Center page.
Google is testing a new ad slot on the Play Store
Google is conducting a test on the Play Store's search menu where an ad slot appears for Android users. Last year, Google was testing app "recommendations" in this slot, but clarified that they weren't ads. However, recently, the ad slot now includes both app recommendations and labeled ads.
The Android Police first spotted the test and shared examples of these ads, suggesting that Google may have made this change quietly. Several regions, including the UK and Japan, have reported ads when tapping the search bar on the Google Play Store. This suggests that Google may be in the early stages of rolling out this feature more widely.
The new app suggestions on the Google Play Store have an "Ad" badge next to them, differentiating them from the proactive recommendations that were rolled out in November. While these ads are mixed in with the regular recommendations, it's possible that only users who have the suggestions feature enabled on their accounts are seeing them.
According to Rahman, there are updates to the interface for search suggestions that users have started seeing this week. Compared to the initial rollout last year, the new interface provides space for more details about the apps. The subtitle beneath each suggestion, including both ads and proactive recommendations, now displays the user rating and total number of downloads.
A Google spokesperson confirmed the experiment but declined to provide further information on this ad test. This suggests that Google may not have decided on an ETA for a public launch or may be planning to announce it later.
The addition of ads in the search menu could provide more opportunities for app promotion and monetization on the platform. However, it's unclear how the inclusion of ads could affect the user experience and whether users will find them useful or intrusive.
App Store news
iOS users will be able to change their paid subscriptions directly from within their apps
Apple is introducing a new feature that aims to help reduce the burden on app developers when it comes to solving subscription billing issues. Traditionally, when a subscriber's payment method fails, the developer would need to assist the customer to proceed with the transaction since App Store apps' billing issues are managed by Apple. This back-and-forth causes developers to spend extra time diagnosing the problem and advising customers on how to proceed to keep using the app.
To address this issue, Apple is launching a new feature that will prompt users inside the app when their payment method fails, enabling them to resolve the problem without contacting the developer for assistance.
Customers will be able to update their payment method for their Apple ID through a prompt that appears in an app when an auto-renewable subscription fails to renew due to billing issues.
Developers do not need to opt in to use this feature. The sheet can be previewed in Sandbox, and developers can also test delaying or suppressing it using messages and displays in StoreKit. iOS 16.4 or iPadOS 16.4 were required for this feature.
Apple asked developers to prepare for an enhanced global pricing update
Last month, Apple introduced significant upgrades to its pricing system, including enhanced global pricing, across all purchase types. These new price points follow the most common conventions in each country or region, making them more customer-friendly, and are globally equalized based on exchange rate information from publicly available financial data providers.
Apple reminded developers, that on May 9, 2023, pricing for existing apps and one-time in-app purchases will be updated across App Store storefronts based on their current price in the United States unless developers have made relevant updates after March 8, 2023. 
Developers can change their base country or region at any time using App Store Connect or the App Store Connect API. If they do so, prices in the selected base country or region will not be adjusted when prices are globally equalized on the App Store to account for foreign currency changes or new taxes. Developers can also choose to manually adjust prices on multiple storefronts of their choice instead of using the equalized price.
Apple will now be affected by the Digital Services Act, which will have an impact on App Store recommendations and ads
The European Union has confirmed that Apple, along with 19 other tech giants, will be subject to the Digital Services Act (DSA), which will apply to the App Store. This online safety and transparency legislation will require greater transparency around App Store recommendations and ads.
Apple has four months to comply with this requirement, which may lead to changes to App Store recommendations and ads. However, pre-installed iPhone apps are unlikely to be affected.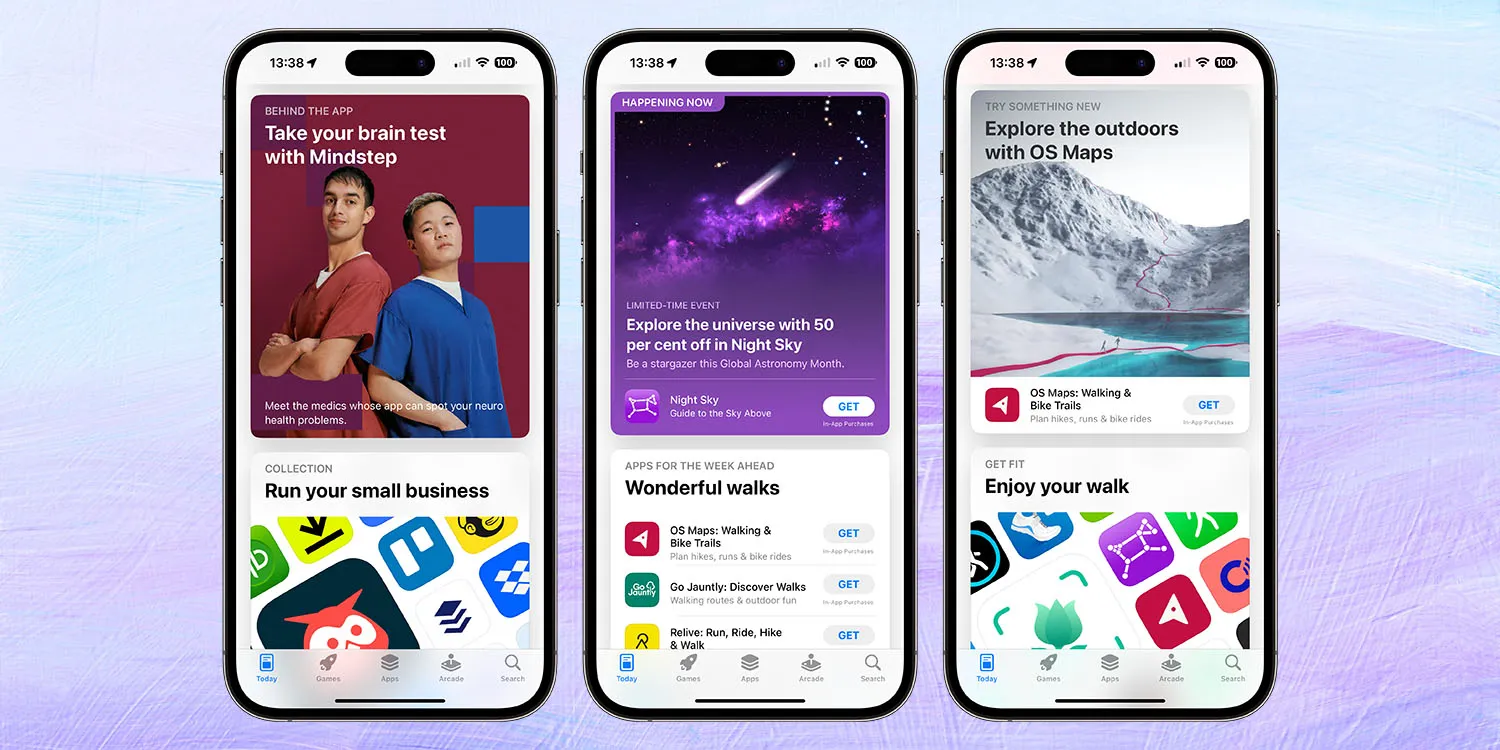 The DSA aims to make social media companies quicker at blocking illegal content, such as materials that portray the sexual abuse of minors. A secondary requirement of this legislation is greater transparency around recommendations and ads. This will affect Apple since there is currently no way to understand app recommendations in the App Store, nor are paid ads clearly identified as such.
The DSA will require Apple to be much more transparent about personalized app recommendations and paid ads in the App Store for European Union countries. To increase transparency, Apple will be required to clearly label App Store promotions that are paid advertisements and provide information on which company paid for the promotion, in compliance with the DSA.
Additionally, users must have the ability to view the basis for personalized app recommendations (such as having previously downloaded other photo editing apps) and be able to opt out from the use of their personal data to generate these recommendations.
Although an early draft of the DSA suggested that tech giants should not be allowed to pre-install their own apps when they sell a smartphone to consumers, there is no indication in the final text that this rule will be enforced.
Subscribe to our newsletter and receive regular updates on App Store Optimization news, as well as informative articles covering ASO, mobile marketing, and app reviews management.