??? ASOdesk New Plans ???
Sergey Sharov
ss@asodesk.com
Co-founder of ASOdesk and Angle Connect Agency. In ASO since 2013. Creator of the ASOdesk Academy, author of courses, Knowledge Base, certification and testing programs, organizer of ASO Wine Time, and ASO Fuckups events.
All articles by author
Published: 04.02.2019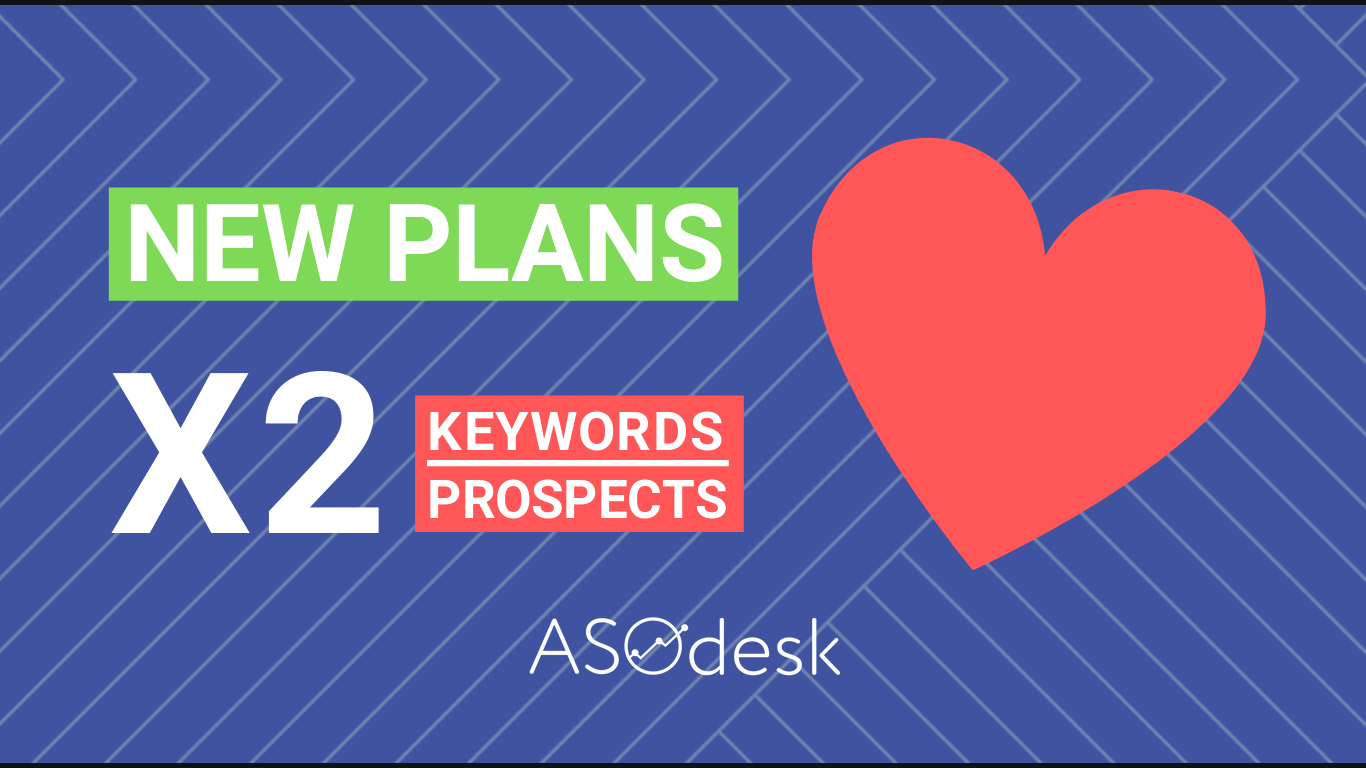 From 4 February 2019, the number of keywords on all ASOdesk plans has doubled at the same prices:
Startup Plan — 200 keywords for $41.6
Plus Plan — 600 keywords for $126.7
Business Plan — 3 000 keywords for $250 ?
Expert Plan — 12 000 keywords for $416.6 * ?
*Monthly price on buying an annual subscription
Now you can:
track more keywords ?
localize your application for more countries and languages (article on additional localization) ?
add more competitors to the dashboard to spy on them ?
We updated the free Basic plan up to 10 keywords!
For ASO-lovers new plan — Unlimited:
unlimited number of keywords
unlimited number of applications
unlimited number of teammates
100 countries
all ASO tools from ASOdesk
10 ASO audits as a gift
The cost is $833.3 per month on buying an annual subscription.
❗For reference: the maximum number of keywords that one of our client tracks on Unlimited plan is 358,765 keywords for 316 applications in 48 locations ? There is more to come!