ASOdesk celebrates 3 years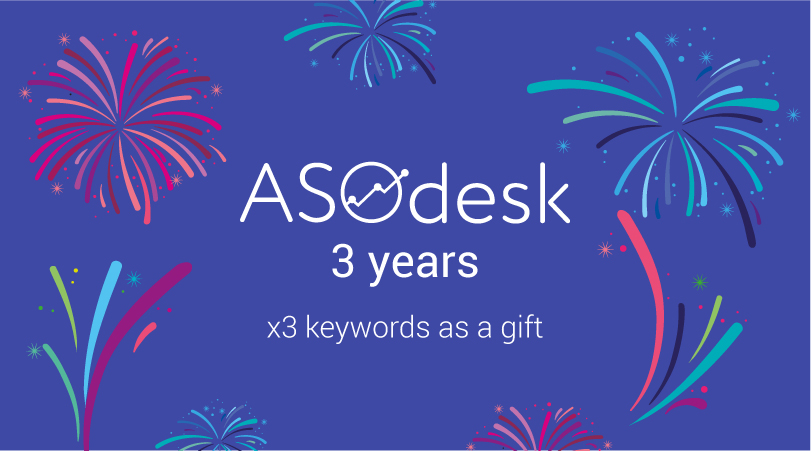 ASOdesk celebrates three years from the launch of our first product. We are celebrating our anniversary, and we are happy that you are with us. From our launch to the present days, we have done a lot, and we are proud of our achievements.
We launched 23 major product releases and three projects on Product Hunt. More than 17,500 companies from 40 countries trust us today. Our employees work in 4 cities.
Today in ASOdesk:
Over 14 million keywords updated daily
More than 9 million applications from the App Store and Google Play
Over 100 countries
More than 15 tools for ASO optimization and analytics
Every day we make ASOdesk a more efficient and convenient service. We are implementing new features and solutions for ASO and apps analytics. Because of our anniversary, we want to give you more opportunities for ASO optimization of your applications.
We have a special offer for you. We increase the number of keywords by three times in our subscriptions for Business and Expert plans. This offer is valid until June 30th for annual subscriptions only.